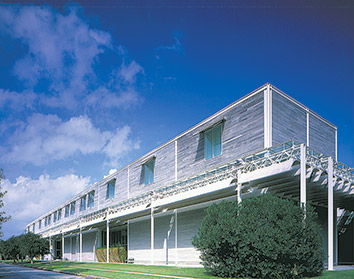 What U.S. city ranks fourth in population and No. 1 on the Forbes list of the fastest-growing economic powerhouses in the United States? It has the second-largest port (by tonnage), has the fourth-highest pay for college-educated workers, ranks second with the greatest number of theater seats in one concentrated area (17 blocks downtown), and has world-class opera, ballet, symphony and theater companies.
Along with top-notch museums, it has a pedestrian-friendly 6-1/2-mile underground city in its downtown, has a 2,500-mile network of bayous flowing through the city, has the largest and one of the most respected medical centers in the world, and is headquarters for the U.S. space program. It's the only major U.S. city with no formal zoning code, holds the world's largest annual live entertainment and livestock exhibition and rodeo, and is the most populous U.S. city to elect an openly gay mayor. It's also home to the world's most successful televangelist and has a team in all major-league sports.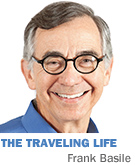 Did I give you enough clues that it's Houston, the Bayou City?
I lived in Houston during the 1960s while working for an oil company during boom time. I saw the first-ever domed stadium, the Astrodome, built without government assistance but with private money from an entrepreneur. It was recently placed on the National Register of Historic Places.
Houston was one of the first cities to have an extensive freeway system. I recall driving from New Orleans to Houston upon graduation in 1961 and being panicky driving on freeways for the first time when I hit the city limits. A minor inconvenience today: The traffic is only slightly less heavy than in Los Angeles.
Last month, Katrina and I returned to Houston for a reunion with my five sisters, and I was reminded that this city probably does not get the credit it deserves as a tourist destination. Sure, it gets its share of visitors as a byproduct of convention and business travel, but not many for vacationing and sightseeing.
But it should. The quality of life for locals is high, but it's also high for visitors, which I was reminded of on our reunion visit. And we were able to fly nonstop via United, a nice bonus.
Through the years, I have spent countless hours in the Houston Museum District, which contains the spectacular 445-acre Hermann Park and its beautiful Japanese Garden. You can park your car in the park and walk to world-class museums of art, science and history, including the famous Menil Collection of paintings and sculptures. The collection is an urban oasis housed in a landmark of modern architecture.
If you are into the performing arts, you are also in luck with the Hobby Center for the Performing Arts and the Tony Award-winning Alley Theatre, both downtown. The Alley is one of the three oldest theaters in the United States and stages a wide variety of plays. The Hobby Center features 60-foot glass walls with views of Houston's skyscrapers and Tranquility Park. The entire facility is beautiful and includes two specially commissioned works of art in the grand lobby and the outside plaza.
If shopping is your thing, there is The Galleria, in the swanky River Oaks section. This upscale Simon mall is the largest in Texas, the fourth-largest in the United States, and contains all the great stores you would expect. There is also a full-size ice rink for recreational and figure skating and two swimming pools.
Houston also has its unusual side with the National Museum of Funeral History, which I have not yet visited, and the Rothko Chapel, which I have meditated in. The latter is a non-denominational octagonal sanctuary that contains 14 Mark Rothko abstract Expressionist paintings that extend from the floor to the ceiling. (You might recall Rothko from the Indiana Repertory Theatre production of "Red.") It is both a chapel and a major work of modern art.
Final question: Which city ranks third, behind Indy and New Orleans, on my list of favorite cities where I have lived? If you said Houston, you were right again.•
__________
Basile is an author, professional speaker, philanthropist, community volunteer and retired executive of Gene B. Glick Co. His column appears occasionally. Basile can be reached at Frank_Basile@sbcglobal.net.
Please enable JavaScript to view this content.