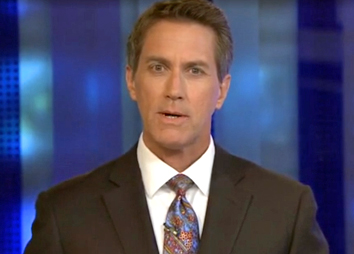 WISH-TV Channel 8 anchor Eric Halvorson isn't quite sure why his contract—which expires Saturday—wasn't extended.
His last day as lead nighttime anchor for WISH will be Friday. IBJ reported his impending departure Tuesday morning.
"I guess I should go upstairs and ask exactly why," Halvorson told IBJ later on Tuesday. "It wasn't made totally clear."
Halvorson, 57, suspects either WISH officials didn't want to pay him what a 32-year television news veteran commands or didn't want to deal with all the vacation time he had accumulated.
Either way, he said, there are no hard feelings.
"It just became clear it was time to go," said Halvorson, who joined WISH in 1983. "I'm going to call myself collateral damage from the CBS departure."
CBS announced last year that it would move its local affiliation from WISH to WTTV-TV Channel 4. That switch took place Jan. 1. Media experts have expected the departure of CBS to hurt WISH's appeal with advertisers and to lead to cutbacks at the local station.
WISH officials declined to comment Tuesday on Halvorson's departure or the financial effects of losing the CBS affiliation.
Halvorson called his relationship with WISH General Manager Les Vann and News Director Elbert Tucker "good."
"I'm encouraged for WISH," Halvorson said. "Les and Elbert Tucker have some really good, creative ideas to keep WISH as a local news leader. I can't deny I would like to stay longer to be a part of it."
"Anytime anyone asks about WISH, I'll speak in positive terms," he added.
Halvorson isn't sure what his next step will be. He has a six-month non-compete clause that will keep him from working for another local television station through that period.
"There are things I'd like to do: teaching, writing, maybe working on a documentary, or using my devotion to the state to promote the area in some way," he said, adding that he likes the idea of helping the city's or state's tourism efforts.
Halvorson said he'd like to make a documentary about World War I based on a diary his grandfather kept as he was preparing to head off for the war.
Halvorson made it clear he's hoping to stay in Indianapolis, but said he'd be open to a broad range of possibilities.
"The idea of leaving Indianapolis isn't tops on my list," he said. "I love Indianapolis. This is where I want to be. But I have to be open to anything."
"I may actually find that I like a normal schedule," Halvorson said, although he didn't discount working for another local TV station after the non-compete agreement expired. "One thing is certain, though. I feel I'm too young to retire."
Please enable JavaScript to view this content.