Six years after the infamous Thanksgiving-week FBI raid that shut down Indianapolis businessman Tim Durham's $208 million Ponzi scheme, the Ohio investors who were victims of the fraud are finally set to collect their first payout.
The bankruptcy trustee for Fair Finance Co., the Akron, Ohio-based firm Durham was convicted of looting, has received court approval to distribute $18 million in lawsuit recoveries to investors, with checks likely arriving in mailboxes by the end of the year.
It's not a payout that will cause investors to rejoice, after years of waiting. It represents a recovery of less than 9 cents on the dollar.
"I think it is a pretty paltry payout," said James Coco, a Medina, Ohio, CPA who is among some 5,000 investors who bought unsecured Fair investment certificates  on which the company defaulted.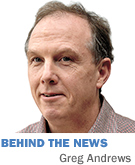 And it could well be the only payment investors get.
"In one sense, we are in a windup phase, in that there are not a lot of matters that remain pending," said Kelly Burgan, a partner at the Baker Hostetler law firm in Cleveland representing Trustee Brian Bash.
"But because matters pending include litigation, it could be a while before we have an understanding of what, if any, additional funds there will be."
Fair Finance, founded in 1934, specialized in buying finance contracts from fitness clubs, time-share condominium developers and other firms that offered their customers extended-payment plans. But in the years after Durham bought the company in 2002, that business shrank. In the same span, Durham pulled tens of millions of dollars out to support his lavish lifestyle, ply friends and fund other failing businesses he owned.
A federal jury in 2012 convicted Durham of masterminding a Ponzi scheme that relied on Fair's sale of ever-more investment certificates to unsuspecting mom-and-pop investors. He is serving a 50-year prison sentence in Kentucky.
Bash has filed dozens of lawsuits since 2010, many seeking to reverse what he contended were improper transfers to Durham's friends and their businesses from Fair's once-flush coffers. But many of the cases yielded little because the recipients "squandered" their money long ago and now have little to offer up, Bash acknowledged in court filings.
 

Durham
He finally hit the jackpot this year, securing a $35 million settlement from former Fair lender Fortress Credit Corp.; a $3.5 million settlement from former Fair board member Dan Laikin; and a $3 million settlement from National Lampoon, the comedy company Durham once led. The last suit alleged Durham had improperly transferred $9 million from Fair to prop up the ailing Lampoon.
The trustee is still pursuing a handful of cases, most notably one charging that Textron Financial Corp., another Fair lender, turned a blind eye to Durham's fraud because it held liens on the only company assets with real value. The bankruptcy estate also holds a big stake in National Lampoon, which it would like to sell.
Sure to be a contentious issue as the case winds down is how much the army of attorneys and other professionals who worked on the cases over the past six years should be paid.
The bankruptcy estate holds some $40 million, much of it being held back by the trustee to pay for those services.
As fee requests continued to pile up in 2012, Marilyn Shea-Stonum, the bankruptcy judge overseeing Fair's bankruptcy at the time, said sharply, "Claimants in the case can reasonably ask, will this case be administered solely for the professionals?"
Until Stonum's 2014 retirement, she addressed the prickly issue by approving payment of some attorney's fees while withholding a decision on paying others.
Judge Pat Morgenstern-Clarren, her successor, has been more accommodating so far. She approved $5.6 million in fees last fall, but delayed payment on all but $2.3 million of that.
Court records show Baker Hostetler already has been paid $8.1 million in attorney's fees. In a filing in late September, the law firm asked the court to approve $3.86 million for its legal work in the 12 months ended Aug. 31, plus another $10 million in fees that Stonum has not acted on.
Under its proposal, Baker Hostetler would collect $12 million now and still would be owed $5.3 million. That would bring its total fees for the case to $25.4 million.
In a filing, Baker Hostetler pointed out that Durham's victims are faring far better than they would have without the legal assault.
When the case started, Fair had just $200,000 in cash, which would have yielded a recovery of 0.1 percent.•
 
Please enable JavaScript to view this content.