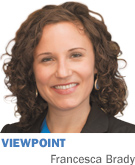 With ISTEP abolished, Indiana stands at a crossroads in school accountability.
The 23-member panel reviewing new testing options has two potential paths. Members can focus on implementing assessments that offer teachers actionable feedback on student preparedness. Or they can focus on what's likely to quell anti-testing fervor—whether changing the test's format, attempting to lower its stakes, or easing its rigor.
I'm hopeful they will pursue the first option, but I'm not optimistic. Our state's trajectory on standardized testing suggests a tendency to run toward the easiest solution.
Consider our abandonment of the Common Core State Standards in 2013 when it was the politically expedient thing to do. Then fast forward to 2015, when Indiana administered a more demanding version of ISTEP based on revamped state standards, and student results dropped dramatically.
Rather than digging in to address the testing glitches, lawmakers and the governor used the test-administration challenges as an excuse to drop ISTEP. That certainly makes it easier for them to appeal to constituents in an election year.
I understand the pull in this direction. The No Child Left Behind era of sanctions and ultimatums left many educators and policymakers soured at what seemed to be an outsized focus on testing, sometimes at the expense of genuine learning.
But the reality is that Indiana students are woefully unprepared for jobs in the knowledge economy. Some 23 percent of Indiana high school graduates require remedial courses before college. And Programme for International Student Assessment exams put U.S. students mid-pack among 44 countries in the essential problem-solving skills for 21st century jobs.
We can either bury our heads in the sand about this reality, blaming ISTEP results on a bad test and tweaking the exam to get the results we want. Or we can acknowledge that Indiana students can do better, deliver a test that measures them accordingly, and support their success.
We know Indiana students can do better because, in many cases, they are succeeding. Take The Oaks Academy. Half of students at the private school's Indianapolis campuses live in poverty, yet the schools collectively led the state on ISTEP. That's possible because the educators and leaders believe their students can succeed, set high standards, and help students reach them.
Our state has the opportunity to do the same with the next phase of standardized testing. Let's hope Indiana leaders rise to the occasion.•
__________
Brady is a vice president in the Indianapolis office of Vox Global, a strategic communications and public affairs firm based in Washington, D.C.
 
Please enable JavaScript to view this content.