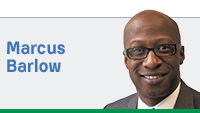 There's something extremely weird going on in politics. Up is down, left is right, right is wrong, and wrong, if popular, is right. What am I talking about? Consider a hypothetical thought exercise with me:
Imagine a political party that has two candidates for president. One is a 70-plus-year-old senator and self-avowed socialist. He might try to spin it by saying Democratic-socialist, but when you listen to him speak or consider his policies, they are definitely more socialist than Democratic. In a country that prides itself on individuals being able to enjoy the fruits of their labor, and communities who stand on the foundation that they are built from the ground up, this candidate believes the government has the answer to every problem.
He believes that the federal government should set wages, tell businesses whom they should and should not hire, tell groups whom they can and cannot support politically, and demand that those who might want to save for future generations have that money stripped away by the federal government to pay the expenses for those who haven't been as wise with their resources. This candidate is bold when it comes to talking about what he wants to give out to the masses for free but isn't so bold when it comes to explaining how to pay for it.
Prior generations would've laughed this candidate out of the race, but the current crop of young people is excited. Their thirst for the lowest common denominator feeds a desire for free stuff from government. While prior generations couldn't wait to be free to make their own way in the world, this generation sacrifices its freedom for government dependence.
The other candidate to be commander-in-chief is under investigation by the Justice Department for endangering national security. Let me say that again: She is currently being investigated by the same federal officials she wants to lead for allegedly putting our nation's security in danger.
On the state level in Indiana, this same party, at a time the public is rebelling against what they see as the Washington, D.C., establishment, has decided to run a lobbyist for U.S. Senate. While people are disenfranchised by the backroom deals and big corporate money they see corrupting our political system, this party is nominating someone who has been made wealthy by manipulating this very system.
In another statewide race, this party couldn't get the candidates they wanted to run for governor, so they dipped into the recycling bin and dug up the last candidate for governor, who has proven only that he has the ability to lose admirably. This same candidate even says the main issues motivating his largest supporters, labor issues, aren't important enough for him to support should he become governor. His confidence in his own party is so profound he has admitted he expects the opposing party to maintain large majorities in the Indiana House and Senate, no matter what his party does.
You'd think that, with this many problematic candidates, the media would be doing in-depth investigative reporting about the turmoil ahead on Election Day, but if you thought that, you'd be blinded by common sense.
The party that is being proclaimed to be in trouble is the other party. And why? Because of one candidate at the national level. A candidate in whom 65 percent of his own fellow party members support someone else in their party's primary. At the state level, this party is running an incumbent governor with a glowing economic record and is deciding between two U.S. Senate candidates, both of whom have built their careers standing up for their constituents rather than the Washington establishment.
As a frequent political commentator, I don't feel weird at all telling you not to listen to political commentators. The world of political media coverage has gone crazy, but that doesn't mean you have to.•
__________
Barlow, a Republican strategist, was a press secretary for U.S. Rep. Chris Chocola and a spokesman for Mayor Greg Ballard and the state Family and Social Services Administration. Send comments to ibjedit@ibj.com.
Please enable JavaScript to view this content.