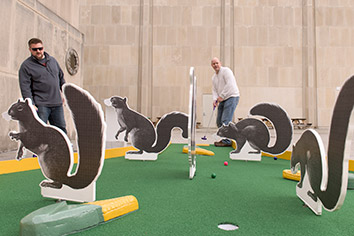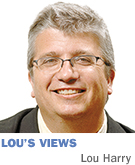 Embracing the kitsch of resort-style mini-golf rather than the angularity of Putt-Putt, the Indianapolis Museum of Art's artist-designed mini-golf course (through Oct. 30) is likely to be a temptation for anyone who has ever swatted a colored ball and kept score with a tiny pencil.
Me included. So in advance of the May 10 opening, I formed a foursome to play a round.
 
Golf is included with museum admission. During Summer Nights movies or on free admission days, $8.
This column appears weekly. Send information on upcoming arts and entertainment events to lharry@ibj.com.
Please enable JavaScript to view this content.