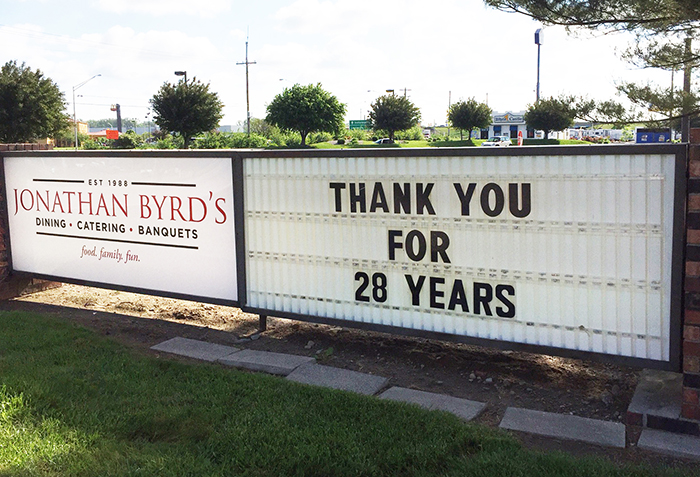 Jonathan Byrd's has closed its restaurant in Greenwood as it shifts its attention north.
The south side institution said on its Facebook page that it has "run its course in Greenwood," although the Byrd Conference Center there will continue operations.
"If you've booked an event or will be attending an event, we look forward to continuing to serve you," the Facebook post said.
The restaurant, located just southwest of the Interstate 65 interchange at Main Street, launched 28 years ago by Jonathan and Ginny Byrd is instead shifting most of its operations to Hamilton County.
Byrd Enterprises is opening a restaurant at the Grand Park Sports Campus in June and, last month, Jonathan Byrd's Event & Entertainment LLC announced that it will partner with the city of Westfield to manage the park's two-story indoor soccer complex.
Last year, the company secured the naming rights for the indoor volleyball and basketball facility under a 10-year deal that also includes concession stand management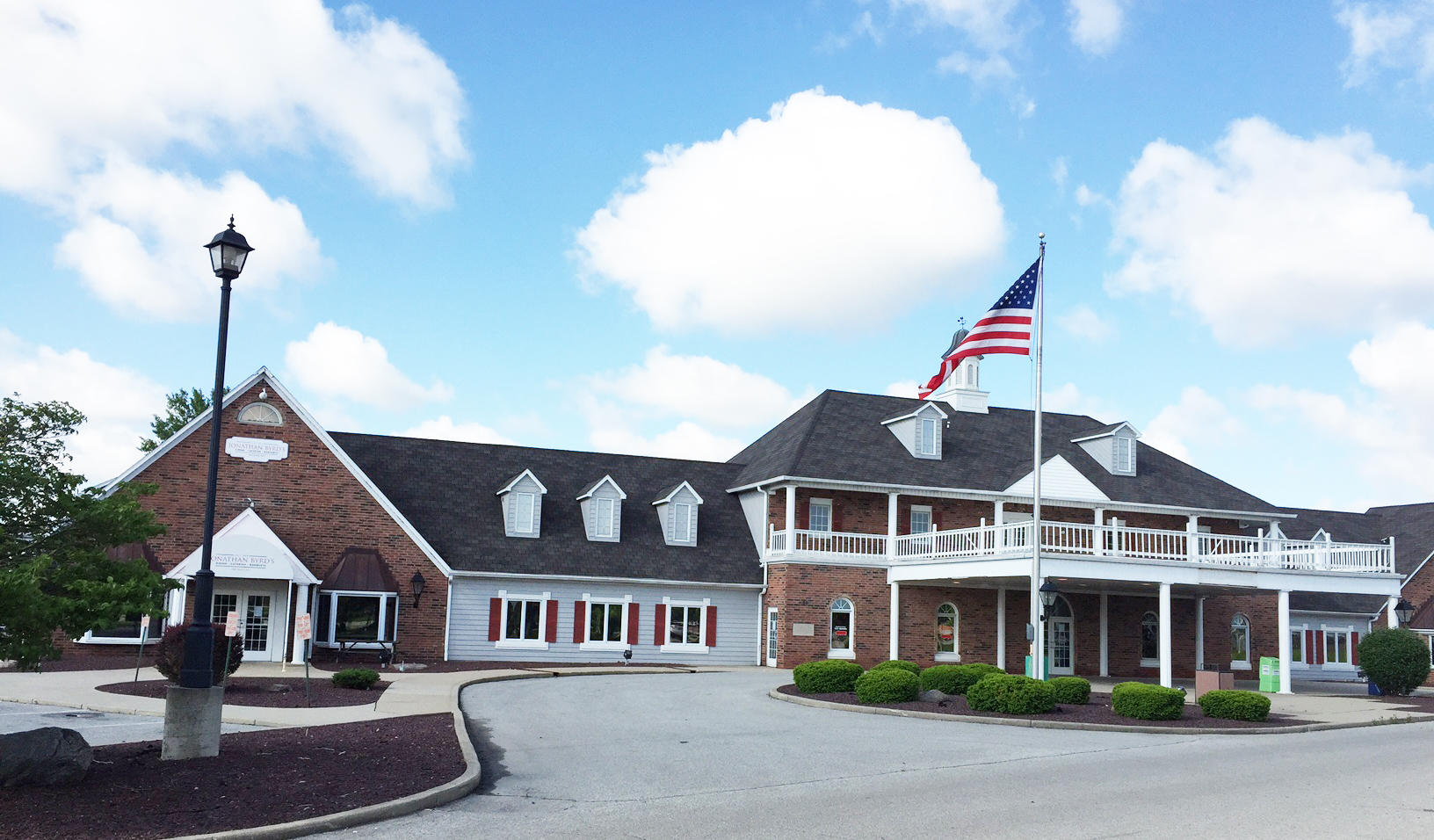 and space for a food court at the front of the 87,000-square-foot building.
And, in November, the city selected the company to develop a five-story, 180-room hotel adjacent to the indoor soccer complex. Westfield will continue to own the 5.26-acre property that the hotel, dubbed "The Haven at Grand Park," sits on.
Byrd Enterprises also operates the 502 East Event Centre in Carmel, formally known as The Fountains.
Please enable JavaScript to view this content.