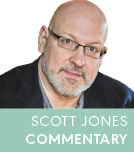 ChaCha was over a decade in the making, a labor of love and inspiration. And a personal investment of more than $32 million.
I still believe my decade-old vision is sturdy and world-changing, because even the best computers and algorithms are still able to answer only about 60 percent of the random questions asked by on-the-go people, doing real life. This has been empirically proven by IBM's Watson, Google Now, Apple's Siri, Amazon's Echo, Facebook's M and Microsoft's Cortana.
But 60 percent "quality" is just not good enough for consumers. If you're driving down the road or walking around the mall or sitting in the boardroom, you expect answers to your pressing questions immediately—as if calling your assistant back at the office. Or your friend. Or your spouse.
The standard is higher—95 percent to 100 percent is expected. And that's the promise of the quality of service ChaCha was proud to offer in its best implementations: Our quality was so good that New York City and the U.S. Veterans Administration fully leveraged ChaCha's technology—with excellent results, even during challenging scaling events such as hurricanes Sandy and Irene or the return of the Super Bowl-winning Giants to their hometown. ChaCha handled questions with speed, ease and aplomb.
However, our $82 million of capital simply was not enough to fuel the research, implementation and monetization of the idea. Many of our early investors, such as Jeff Bezos, became fatigued with our number of funding rounds. We found ourselves in the trap of having an unworkable equity structure, with anchor investors who didn't want to commit more capital. Nor did they wish to observe the blow of a down round, where investors buy stock at a lower valuation than earlier investors. That left the company in the precarious position of having to make do with its current capital structure and cash-flow realities.
Google, Amazon, Microsoft, Apple and Facebook are all investing considerably more in the space, and yet ChaCha was, and still is, demonstrably well ahead of them.
To do ChaCha right—or, for that matter, to do ChaCha knockoffs such as Facebook's human-powered M or Twitter-cofounder Biz Stone's recent social-powered Jelly right—requires an awful lot of figuring out. ChaCha paved the way and is still far ahead in "lessons learned" about how to make it all work. ChaCha's 2.5 billion answers are an asset that has earned tens of millions of dollars already, but that has not been sufficient to compete with literally the largest and most successful technology companies anywhere.
In hindsight, as much as I wanted it to be otherwise for the sake of Indiana technology growth, perhaps being in the Midwest made it more difficult to either find more capital or to hire the talent required to solve the giant artificial intelligence and "real intelligence" problems at hand.
The experience has been gratifying, nonetheless. ChaCha's people are now leaders at many of Indiana's most successful technology companies. Also, the experience of not having enough talent in Indiana caused me to create Eleven Fifty Academy, which teaches coding, and Eleven Fifty Consulting, which builds apps and provides apprentices on contract to companies needing to augment their in-house expertise. Combined, they already have generated millions in annual revenue and have dozens of employees (some with ChaCha heritage), and hundreds of blossoming students.
I've had successful runs with multiple companies, such as global voicemail and Gracenote, which netted me far more dollars than I've lost on ChaCha. And I could easily argue that I learned more at ChaCha than at all my other companies combined.
I will chalk ChaCha up as my tuition for my next big thing. I believe that, somehow, the experience of ChaCha will have everything to do with my next success.•
Jones is the co-creator of voicemail, Gracenote, ChaCha, Eleven Fifty and more.
Please enable JavaScript to view this content.