Should Indiana continue expanding its private school voucher and charter school options for students?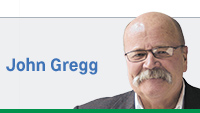 There is no issue of greater importance to Indiana's future than the condition and direction of our public education system. Throughout this state's history, our schools have not only provided a free and quality education to generations of Hoosiers, they have helped to shape our workforce and drive our economic growth.
Now, as we embark on our third century as a state, our schools and the quality of education they provide are more important than ever.
Indiana schools have seen massive changes in the last few years. Charter school and private school voucher expansions, increased reliance on testing, rapidly changing standards and other so-called reforms have left teachers and administrators in a state of perpetual flux, and many of these changes have resulted in disappointing results. Others have been implemented statewide without any real measure of how effective they have been.
For example, the state spent more than $136 million last year on private school vouchers, roughly an 800 percent increase in the number of students in just five years. Estimates show the voucher program will run a $40 million deficit during this school year after limitations were removed by the Legislature. Those millions of tax dollars are taken "off the top" of the education funding bucket before distributions are made to public schools, which has resulted in stagnant or reduced funding for some public school corporations.
These financial decisions are often made without any real evaluation of the quality of education being delivered to our students or the impact of lost revenue to our public schools. Several new studies indicate mixed reviews for voucher programs generally. More needs to be known about long-term outcomes for Hoosier students and how private school education compares to public education before further expansion occurs.
At the same time, Indiana has seen significant growth in the number of charter schools opening throughout the state in recent years. Charter schools are considered public schools in Indiana for purposes of funding and testing. Some of them are very good and their students perform very well. Some have failed, costing Hoosier taxpayers millions with little or no return on their investment. We owe it to our parents and our children to make sure each charter school is performing up to the standards we all expect.
As governor, I will work with the superintendent of public instruction, the General Assembly, teachers, administrators, parents, business leaders and other stakeholders to create an independent review of these programs to truly gauge their worth. I will also work toward ensuring all schools receiving tax dollars meet the same accountability standards.
Important decisions about our children's future should be based on facts and outcomes, not on assumptions nor on political ideology.•
__________
Gregg, an attorney, is a Democrat running for governor. He previously served as speaker of the Indiana House of Representatives and president of Vincennes University. Send comments to ibjedit@ibj.com.
Please enable JavaScript to view this content.