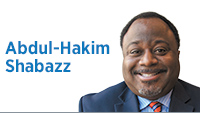 Ten years ago on his Saturday morning program on WIBC radio, Democratic candidate for governor John Gregg called Mitch Daniels an "idiot." The next day, he had to clarify his statement, saying he didn't mean to call the then-governor an idiot, but his push to get Indiana to observe daylight saving time was "idiotic." Today, Gregg admits the only way he can win the governor's race is with the help of those Mitch Daniels Republicans.
My, how times have changed.
There is a certain amount of irony in the fact that the person Indiana Democrats have hated the most in the last 12 years might be their only salvation to recapture the office he took from them back in 2004. But as much as I am loving the irony in all this, the bigger question for Gregg is: What Daniels programs would he embrace and which ones would he try to roll back?
Incumbent Gov. Mike Pence is already telling the MDRs that, if Gregg becomes governor, all the progress Indiana has made over the last 12 years will go out the window. As a guy who spends a lot of time with the MDRs, I can tell you that message is resonating, even though many of the MDRs aren't crazy about things like RFRA, the lack of statewide protections for the LGBT community, and the most recent debate over abortion.
Now this isn't to say they are going to be crazy about Pence, but a number of them are going to probably hold their nose and vote for him. If you're on Team Pence, you'll take that vote however you can get it.
But back to Gregg. At his news conference to announce Christina Hale as his running mate, Gregg (after me asking three times) dodged the question as to which Daniels initiatives he would keep or discard.
So I've decided to go down the former governor's list of accomplishments and let Gregg pick the ones he would keep …
Elimination of collecting bargaining by state employees
Daylight saving time
Lease of the Indiana Toll Road
Creation and expansion of Indiana school voucher program
Right-to-work legislation
Property tax caps
Reducing Indiana's corporate tax rate from 8.5 percent to 6.5 percent
Pay-for-performance program implemented for government employees
Reduction in state debt by more than half
Groundwork for Indiana to rank near the top in the nation for the best place to do business
There are actually a lot more items on the list, but I think these are some of the things worth noting. I also think I can say with certainty that these were a lot of the things that were important to the MDRs—and for that matter the DLRs (Dick Lugar Republicans) and the GBRs (Greg Ballard Republicans).
And for Gregg to ask for their vote, the very least he can do is give them specifics. Up until now, Gregg's campaign theme has been that he's not Mike Pence. I agree. He also isn't Mitch Daniels. I can say this because I knew Mitch Daniels. Mitch Daniels was my friend. And unless Gregg is going to embrace many of the things Daniels did to advance Indiana from being broke and bankrupt, I think I can say with certainty: John Gregg, you are no Mitch Daniels.•
__________
Shabazz is an attorney, radio talk show host and political commentator, college professor and stand-up comedian. Send comments on this column to ibjedit@ibj.com.
Please enable JavaScript to view this content.