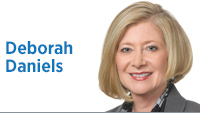 Concern is rampant about recent threats to public health. The Zika virus significantly endangers pregnant women and their fetuses; and a virus has been discovered in Pennsylvania that is apparently resistant to even the strongest antibiotic. The public's fear is so extreme that there is talk of canceling the summer Olympics in Brazil based on the Zika threat.
In our consternation, we may be forgetting to focus on possibly the most significant public health concern facing the U.S.—the resurgence of heroin addiction in our communities.
This now-epidemic problem began in recent years with the increasing use of prescription opioids to treat pain. By 2012, 259 million prescriptions for opioid drugs were being issued.
In response, a commendable effort occurred to shut down "pill mills" and make it more difficult to obtain and abuse prescription opioids. As a result, their street cost skyrocketed, to about $80 per pill—compared to $10 for a packet of heroin. So these well-intentioned efforts had the unintended consequence of increasing heroin use.
Law enforcement leaders say opioid addiction is killing more people than violent crime and car crashes. Tragically, many victims are young: The number of youths ages 12 to 17 trying heroin, and overdosing, is mind-boggling. An overdose of Fentanyl killed Prince.
A related issue has been devastating Indiana: The AIDS epidemic, driven by needle-sharing, is gripping in particular our poorer communities.
When I was a prosecutor, I thought the spread of addictive drugs was primarily a law enforcement problem. We had little authority to impact demand, and generally saw that as someone else's problem. Maybe when all you have is a hammer, the world looks like a nail.
I now recognize that, while enforcement is critical in getting major dealers off the street, this is in fact a major public health problem.
Many public officials have leapt into action. In 2012, Attorney General Greg Zoeller created a task force to combat prescription drug abuse. In 2015, our legislators passed "Aaron's Law," championed by long time advocate Sen. Jim Merritt. It permits prescriptions for Naloxone, a treatment for overdose victims. The Indianapolis Metropolitan Police Department and the Marion County EMS agency have used Naloxone with great success, saving many lives. Another law passed in 2014 provides incentives for users to call 911 if they or others are in danger of overdosing.
Gov. Mike Pence created a drug abuse task force, addressing not only enforcement but also the critical issues of treatment and prevention. The governor and the General Assembly took the courageous step of authorizing needle-exchange programs in hard-hit communities last year.
Our federal representatives have been at the forefront as well. Rep. Larry Bucshon introduced an opioid treatment and prevention bill; Rep. Susan Brooks sponsored a related bill creating a task force to identify and update best practices for pain management. Both just passed the House of Representatives as part of a comprehensive packet of opioid-related bills. Sen. Joe Donnelly has sponsored a Senate bill addressing opioids.
Rep. Brooks' task force can find at least one good example of effective treatment right here at home. Dr. Palmer MacKie of Eskenazi Health runs a treatment plan focused on self-management of pain through lifestyle change. Physicians in the program must minimize opioid prescriptions and reduce pain medications over time. Preliminary results are positive; and many patients—and their families—report that they have "gotten their lives back."•
__________
Daniels, managing partner of Krieg DeVault LLP, is a former U.S. attorney, assistant U.S. attorney general, and president of the Sagamore Institute. Send comments on this column to ibjedit@ibj.com.

 
Please enable JavaScript to view this content.