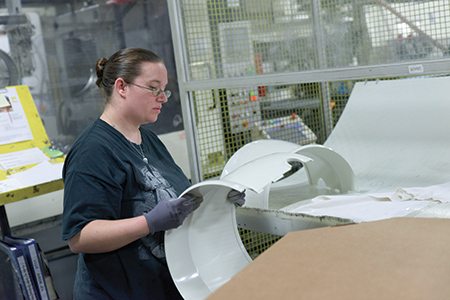 Lindsey Hahn knew his Noblesville-based manufacturing company needed to move, but he wasn't sure he could find the right property in the city his business has called home since 1981.
Hahn said keeping Metro Plastics Technologies in Noblesville was his top choice—the company operates out of a 55,000-square-foot facility near 146th Street and State Road 37—but he was prepared to leave to accommodate the double-digit revenue growth his business had been experiencing.
With the help of Noblesville Economic Development Director Judi Johnson, Metro Plastics will be moving only 4-1/2 miles north, to a 35-acre site off Pleasant Street.
"We found out that Metro Plastics was going to expand in the next couple of years, and we never forgot that," Johnson said. "We make sure we're right there in front of them when that need arises."
The strategy is part of the city's "Stay Here, Grow Here" initiative, which launched in 2012 and has evolved into a program that provides resources to businesses, coordinates executive meetings and promotes workforce development training.
It's an effort that stands out in a region that has traditionally focused more on luring jobs from other places. In Carmel, city officials have their eyes on nabbing corporate headquarters from other cities. Just last month, software firm Determine Inc. announced its move from Silicon Valley to Carmel.
Fishers, meanwhile, has aimed its efforts at persuading entrepreneurs to come to the city to launch and then grow their startups.
But Noblesville's investment in the retention and expansion of more mature, existing businesses has been paying off.
In June, Metro Plastics agreed to invest $6 million to construct and equip a 72,000-square-foot facility. The assessed value of the land is expected to increase from $70,000 to more than $6 million after the project is complete.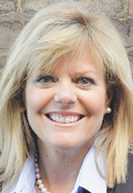 Johnson
"Without their help, I'm not even sure we would have found the property, because it wasn't readily advertised," Hahn said.
And the plastics manufacturer is just one of several local company expansions recently announced or in development stages.
BlueSky Technology Partners Inc. is spending $6 million to build a headquarters adjacent to the city's future Federal Hill Commons park to the west of the White River, and American Feeding Systems is spending $1.6 million to expand its offices by 16,000 square feet.
RZ Automation Inc. spent close to$2 million a couple of years ago to build and equip a new office in the Noblesville Business Park, and SMC Corporation of America, which is already the top non-retail private employer in the city, expects to expand its footprint within five years.
"There's a spirit that they have," BlueSky CEO and co-founder Todd Irwin said of the city's economic development team. "I'm not saying other communities didn't have it, but they have some very talented people with a very strong vision, and we've just bought into it."
Studies have shown that 60 percent to80 percent of job growth can be attributed to existing businesses. According to a recent study from Ball State University's Center for Business and Economic Research, 84 percent of job creation in the state from 1995-2013 came from existing companies.
"There's less emphasis on attraction and more attention on retention," said Nancy Bowen, an Ohio State University associate professor specializing in community and economic development. "Moving companies into an area is not as common anymore."
Johnson said the goal of the city'sinitiative is to make sure businesses never feel forgotten. That's part of the reason municipal officials routinely visit local offices and facilities to talk to executives and receive feedback on how to improve the economic environment.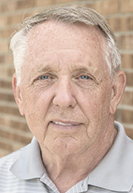 Hahn
During a meeting a couple of years ago, Hahn suggested city leaders coordinate regular meetings for company executives to tour one another's facilities and share best practices. Shortly after that, "Made in Noblesville" started.
The group now includes about 20 companies and meets quarterly.
"They wanted to know what they could do to help us and that was one of the suggestions," Hahn said. "And they grabbed the ball and ran with it."
Bowen said successful business retention and expansion programs revolve around strengthening relationships between government and businesses. The strategy doesn't always need to involve financial incentives, but it can.
"There's all sorts of other assistance communities can give companies," Bowen said. "It can be as simple as making sure the roads are plowed so they can get their trucks in and out in a timely manner."
Noblesville businesses have cited the city's quality of life as a reason for staying, along with the positive working relationship with government officials, but the municipality also hasn't been shy to offer financial incentives.
Some come in the form of help with infrastructure.
For BlueSky, the city is spending up to $3.7 million to purchase land and make improvements improvements to the property where the company's 40,000-square-foot office will be located.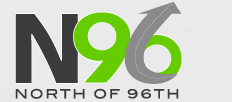 "They're competitive projects even though they're already located in Noblesville," Johnson said.
And the city will reimburse Metro Plastics up to $350,000 for development expenses related to excavating a retention pond, installing drainage pipes and providing erosion control.
The city also routinely uses tax abatements. American Feeding Systems has been offered a five-year real property tax abatement that could save the company $133,500, and RZ Automation received a tax break expected to total $141,000 over seven years.
Despite the heavy emphasis on retaining and expanding existing businesses, Noblesville has also made efforts to lure new companies.
The city has focused on landing "destination retailers" like Cabela's, and tried to persuade Ikea to select Noblesville for its first Indiana store. The Swedish furniture retailer opted for Fishers instead, where it will construct a nearly 300,000-square-foot store near 116th Street and Interstate 69.
Johnson said the city is open to offering financial incentives for new companies but is targeting sustainable and community-driven businesses.
"We don't want every project we get. We're picky," she said. "And rightfully so, because we care about what we attract."•
Please enable JavaScript to view this content.