Indiana's 9th Congressional District seat usually is a safe bet for Republicans to win, but this year Democrats see a chance for success in November.
The race between Democrat Shelli Yoder and Republican Trey Hollingsworth is gaining national attention as Democrats seek to position Yoder as the Hoosier choice and Hollingsworth, who recently moved here from Tennessee, as an outsider.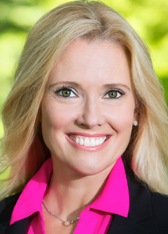 Shelli Yoder
Yoder, 47, is an Indiana University faculty member, Monroe County Council member and a former Miss Indiana. Hollingsworth, 32, is a businessman with several interests in the state, including a Fort Wayne manufacturing plant. He defeated his three primary opponents while far outspending them in a campaign he appears to be self-funding in large part.
Hollingsworth won the primary with 34 percent of the vote. The race at times became nasty, with challenger Attorney General Greg Zoeller calling Hollingsworth a "political scam artist."
The general election race seemed to pop onto the dashboards of national analysts and Democrats after a poll conducted by Yoder's campaign in May showed the candidates tied with 41 percent of the vote, and 18 percent undecided.
"You have a campaign that's going to be Miss Indiana versus Mr. Tennessee," said Democratic strategist Dan Parker, who is advising Yoder.
It is unknown whether there will be future polling released. A call to pollster Garin Hart Yang Research Group was not returned to IBJ.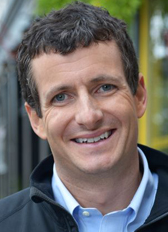 Trey Hollingsworth
The 9th district is a sprawling section of the state, stretching from southern Indiana cities like Jeffersonville and to Johnson County and Greenwood. It includes Bloomington and portions of southern Indiana that are considered suburban Louisville.
The Democratic Congressional Campaign Committee added Yoder to its "Red to Blue" program, a sign that Democrats believe the race is worth investing time and money.
In a memo, the DCCC said of Hollingsworth that "moving into the district from out of state to buy a seat in Congress is not a way to appeal to Hoosiers."
"Add to this the fact that popular former Senator Evan Bayh will now be on the Democratic ballot, providing an updraft for Yoder in a district with a high student and suburban vote, and it is clear there has never been a better time for a Hoosier-born Democrat to win in November," according to the memo.
The Rothenberg & Gonzales Political Report has also signaled the seat is not safe for Republicans to hold. It is now listed as a "Republican-favored" seat, along with seven others.
Had Republicans voted for Hollingsworth challenger state Rep. Erin Houchin in the primary, "I don't think Democrats would have been talking about the race," said Nathan Gonzales, editor and publisher for the non-partisan group.
Gonzales said the race was worth watching due to Hollingsworth's Tennessee background and the fact that there's no incumbent in the race. Seat-holder U.S. Rep. Todd Young now is running for the U.S. Senate.
"The open seat gave Democrats somewhat of an opportunity," Gonzales said. "I think Shelli Yoder is a credible candidate. Fundamentally, the district leans Republican, but there are enough unique factors in this race that could make it more competitive. Yoder and the Democrats need to localize the race as a choice between someone who has been in Indiana and someone who hasn't."
David Carney, a general consultant for the Indiana Jobs Now super PAC supporting Hollingsworth, said Hollingsworth is competing in an "extremely safe Republican seat." However, it's important to not take that for granted in a turbulent election year.
"This race hasn't slipped or somehow moved [from Republican-favored]," Carney said. "But there's not a single thing anyone should take for granted anywhere in Indiana. Every race will be competitive, potentially. [Yoder] is just out of step with the vast majority of Indiana voters and citizens."
Yoder could easily stumble, because the district is "primed for Donald Trump to do well" in the presidential race, Gonzales said. Meanwhile, Hollingsworth has to continue to introduce himself to voters and convince them he's a conservative Republican.
"Yoder might have to convince a group of people who voted for Trump for president to turn around and vote for her for Congress," Gonzales said. "I think that will be difficult to do."
Fundraising will be key over the next 90-some days until the Nov. 8 election, and observers say this race will likely shape up to be the most expensive congressional race in Indiana.
Yoder has outraised Hollingsworth in individual contributions, raking in $628,703 from individuals, parties and other committees so far. The vast majority—$489,549—is from individuals. She had about $504,000 in cash on hand at the end of June.
But Hollingsworth by far has more money. Although he has raised only $28,010 from individual contributors this cycle, Hollingsworth has loaned his campaign $2.5 million, and personally donated another $102,072 to it. He ended June with $612,461 in cash on hand.
Indiana Jobs Now, a super PAC solely funded by Hollingsworth's father, so far has spent $521,197 on the 2016 race, according to Open Secrets. About half of the money has been spent on ads for Hollingsworth, and half has been spent against two Republican primary opponents.
Parker said the 9th district is an expensive one to communicate in, because about half of the voters are in the Indianapolis television market and the other half are in Louisville's market.
"I don't know if [Yoder] can outspend him," Parker said. "That's probably impossible, but she has enough money to communicate. Do voters want somebody who's clearly rooted in Indiana and has shown a bipartisan streak, or somebody who literally is a product of this broken campaign finance system who moved into the district and spent his personal money to trash a bunch of Republican officeholders?"
Hollingsworth has defended himself against people who call him a "carpetbagger" by touting his investments in the state of Indiana. He owns Hollingsworth Capital Partners, which renovates abandoned industrial buildings to lease them to companies who wish to expand. Some of those are in Indiana. He also owns Alexin, an aluminum remanufacturing plant in Fort Wayne.
Yoder is a faculty member at the Indiana University Kelley School of Business, and teaches a required business course for freshman. She also serves on the Monroe County Council, to which she was elected in 2013. She first ran for Congress in 2012 but was defeated by Young.
She said her key priorities are to create "good-paying jobs up and down the ninth district," cut red tape for small businesses, invest in infrastructure like roads and bridges, and improve access to broadband technology for schools, farmers and businesses.
""That's just as much of a necessity today as it is to have a solid road," Yoder said.
Yoder, who is married, has three kids, ages ranging from 7 to 12, who attend Monroe County public schools.
Yoder said she believes in bipartisan governing and working across the aisle.
"Good ideas are good ideas," Yoder said. "It's that good sense that my parents taught me. We need to put the petty ideological arguments aside and get down the business of caring for one another again, and legislating in a way that says so."
As far as social issues go, Yoder said she believes in the Second Amendment rights but said she wants to "make sure guns aren't getting into the hands of the wrong people." On abortion policy, she said she wants to "trust families to do what they need to do to take care of each other" and would not support defunding Planned Parenthood.
Yoder said she is concerned about the nation's financial stability and described herself as a "fiscal hawk" on the Council in her quest to balance the budget.
"When you are elected to steward taxpayers' money, that is an incredible responsibility," Yoder said. "There's a lot you can't do when you aren't fiscally sound. Stability is critical."
Hollingsworth has touted his desire for term limits, and has said he vows not to spend more than eight years in Congress if elected. He said he is a "businessman at heart" and decided to run for office out of a "gradual feeling of desperation."
"We have for too long allowed professional politicians … to run the government," Hollingsworth said. "I don't think business people have a monopoly on the relevant experience, but they have an important aspect."
Hollingsworth, who is married, said if elected he would bring his "fundamental beliefs about being a conservative" to Washington. He said that includes wanting "to see us back to a pro-life stance" on abortion, stopping federal funding of Planned Parenthood, and defending Second Amendment rights.
"I want to make decisions from core bedrock principles rather than from a purely pragmatic sense," Hollingsworth said.
His goals include simplifying the tax code "that has lower marginal rates by reducing the loopholes and other avenues where there are too many deductions." He also wants to incentivize business investment here in America.
"The American worker is truly the most productive and most innovative worker in the world," Hollingsworth said. "It's just that we tie one hand behind their back with [excessive regulation]. If we could level that playing field more and provide for a more open free market approach, we would find just that that [our] workers can out-produce and out-innovate."
Hollingsworth said he wants to have a balanced federal budget and to "stop doing the things we shouldn't be doing."
"We can't have a government that's all things to all people," Hollingsworth said.
Hollingsworth said his strategy is to make clear there's a "wide chasm between myself as a conservative and an ultra-liberal professor."
"I know that Republicans have the right answers on how we get back to a stronger economy and a conservative government," Hollingsworth said. "I am confident the people on the 9th district understand the direction this country has been headed. Failed liberal policies have created the quagmire we're in right now."
 
Please enable JavaScript to view this content.