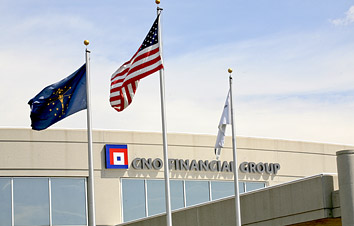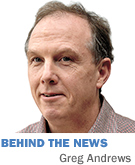 CNO Financial Group Inc. has been on a decade-long quest to increase the reliability of earnings and offload lines of business that exposed the insurer to undue risk. Given the success of that effort to date, it's ironic that CNO now says it is the victim of a massive financial fraud that seems almost too implausible to believe.
It all goes back to a deal Carmel-based CNO announced in February 2014 to transfer the risks associated with a $550 million block of long-term-care insurance to New York-based Beechwood Re Ltd.
As part of the so-called reinsurance agreement, CNO shifted $550 million into a Beechwood-managed trust, with Beechwood poised to pocket the upside if investments outperformed or claims proved smaller than expected. On the other hand, Beechwood would have to pump in capital if reserves fell below required levels.
Beechwood was a startup, but CNO deemed it on the up and up, given that its purported founders were two reputable industry veterans—former Marsh USA CEO Moshe "Mark" Feuer and Scott Taylor, a former Marsh & McLennan executive who also had helped lead Merrill Lynch's wealth management division.
Now, though, CNO is suing the pair, alleging in a complaint filed late last month that they were conspirators in a fraudulent scheme that used Beechwood as a front to funnel cash into the embattled New York hedge fund Platinum Partners, which was in need of capital.
CNO says Platinum, led by Mark Nordlicht and Murray Huberfeld, used Beechwood as its "piggybank"—drawing its cash to fund Platinum's exotic financial bets as well as to pay off the growing number of Platinum investors who were seeking to redeem their holdings.
CNO said it began noticing Platinum-related investments in reports it was getting from Beechwood as early as 2014. But when it raised concerns they were unsuitably risky for an insurer, Beechwood reassured the company that they were appropriate and were accurately valued—assertions CNO says proved to be false.
CNO's concern turned to alarm over the summer after Huberfeld was charged in an alleged scheme to bribe a union official into investing $20 million, and federal agents raided Platinum's offices as part of a fraud probe. Platinum now is liquidating its two main funds.
According to CNO's suit, "Beechwood's massive and risky investments with Platinum … was the goal of the fraudulent scheme hatched by the Defendants and others to bamboozle institutional investors like Plaintiffs out of their money by tricking them into indirectly investing with Platinum."
CNO filed the suit in New York on Sept. 29, the same day it announced it was unwinding the risk-shifting agreement and taking an estimated $55 million loss.
The company said insurance regulators in Indiana and New York had deemed many of the Beechwood-managed assets to be out of compliance with insurance-investment standards. CNO said it would pump $200 million in capital into its insurance subsidiaries as a safeguard and would suspend its share repurchase program for the rest of the year to conserve capital.
CNO declined to comment, while Beechwood denied wrongdoing.
"There have been no losses, including to CNO, and Beechwood has acted properly at all times," the company said in a statement it emailed to Reuters.
But CNO contends in its suit that company insiders went to great lengths to conceal the Beechwood-Platinum connection.
The Carmel company says it now knows that Beechwood's $100 million in initial capital came from Platinum principals and their families. But when CNO asked about the source of the funds while negotiating the deal, Beechwood refused to say, citing "confidentiality agreements."
In addition, CNO says it now knows that four of five employees identified at a November 2013 meeting between the two companies as Beechwood employees actually were employees of Platinum. "Defendants were aware of this misrepresentation at the time it was made, directed it and intentionally concealed it," the suit says.
CNO contends it was unaware that Nordlicht and Huberfeld had started and funded Beechwood until a July 25 Wall Street Journal exposed the connection.
Concerns about the Platinum investments have been a drag on CNO's stock, knocking 15 percent off its value since summer.
It's a manageable exposure, analysts say. The insurance block moving back to CNO likely will depress the company's quarterly earnings about 2 percent, according to Evercore ISI analyst Thomas Gallagher.
But the bigger concern is whether CNO will turn up more losses. CNO, which had been scrutinizing $116 million in illiquid investments, said this month it expanded its audit to include another $90 million.
All this means investors are fretting again about the very thing that bedeviled CNO for years—its unpredictable results.
"The de-risking story is derailed, hopefully temporarily," Deutsche Bank analyst Yaron Kinar said in a report.•
Please enable JavaScript to view this content.