Indiana Republicans are playing defense this year, as they try to guard their supermajorities in the Indiana General Assembly.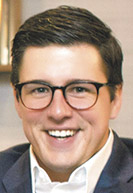 Hanscom
Democrats say they are optimistic about a win for their gubernatorial candidate, John Gregg, which could mean gains in the Legislature on Election Day—especially in districts Republicans "had no business winning in the first place," said Democratic strategist Peter Hanscom.

"We came into this cycle with one goal, and that was to break the legislative supermajority on the House side, knowing that we will hopefully be in a place where we can make sure the executive actions of a Gov. Gregg and his agenda are upheld and have some real teeth behind them," Hanscom said.

Republicans have historic advantages in the General Assembly, controlling 71 out of 100 seats in the House and 40 out of 50 seats in the Senate.

Because Republicans hold more than two-thirds of the seats in each chamber—the number needed to have a quorum and therefore conduct business—the advantages are considered supermajorities. Essentially, Democrats can do nothing—they can't even walk out or boycott legislative business—to stop Republicans from doing anything they want.

Democrats could break out of their super-minority in the House by flipping just five seats from Republican to Democrat, something party officials say seems realistic, especially with Democrats doing well at the top of the ticket.

Gregg has outperformed his opponent, Republican Eric Holcomb, in several state polls. Holcomb was at a campaign disadvantage because he jumped into the race late, after Gov. Mike Pence was plucked from the ballot in late July to become presidential candidate Donald Trump's running mate.

In addition, Evan Bayh, a former two-term governor and senator, appears to be leading Republican Todd Young in the U.S. Senate race. And polls show Hillary Clinton has closed on Trump in Indiana, although the state is expected to send its electors Trump's way.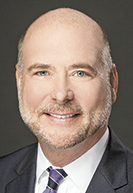 Bosma
Still, it's unclear how Trump will affect down-ballot races, House Speaker Brian Bosma told IBJ.

"The concern is, with the national race for president being so volatile, who will come out and vote, and who will decide they've had enough and they're staying home?" Bosma said. "We really don't know what impact it's going to have on the down-ballot races. It could help or hurt."

Republicans first grabbed a supermajority in the House in 2012 and have held more than two-thirds of the Senate seats since the 2010 election. It's been a constant frustration for Democrats.

The Republicans "can consider the Democrats to be completely irrelevant," said Andy Downs, director of the Mike Downs Center for Indiana Politics at Indiana University-Purdue University Fort Wayne.



"The reality is that, once you're in a position of no longer being in a super-minority, when you're able to convince a few Republicans that something is a good idea, you're getting closer and closer to a majority or at least putting pressure on leadership to consider a new perspective," Downs said.

That's important, he said, because "we need alternative points of view. When you're in the super-minority, you don't have to be heard."

Narrow focus

Despite the hope among Democrats, very few districts will have competitive races that even offer their candidates a chance. A total of 125 Statehouse races are on the ballot this fall—all 100 House seats and half the Senate seats.

But both parties are putting strong efforts and money into only about a dozen races statewide, mostly in Indianapolis and northwestern Indiana.

The Indianapolis area has three open Senate seats, which is "nearly unprecedented," according to Senate Majority Campaign Committee Director Matt Zapfe.

The most money appears to be pouring into a Senate race on the north side of Indianapolis. Republican state Sen. Scott Schneider is not seeking re-election and Republican John Ruckelshaus is running in his place on the GOP ticket.

Ruckelshaus, a former Indiana House member, was deputy commissioner of the Department of Workforce Development under Gov. Mitch Daniels. He has received a $165,000 boost from the Senate Majority Campaign Committee.

His opponent, former Indianapolis City-County Council member Pam Hickman, recently received a $25,000 donation from the Indiana Senate Democrats. Both candidates have run TV commercials and are sending out mailers.

Democrats say they are feeling optimistic about their chances on the east side of Indianapolis, where Democrat Sara Wiley is facing off against City-County Councilor Aaron Freeman in the seat held by retiring Sen. Pat Miller, a Republican. But Zapfe said he believes Republicans will hold onto the seat.

Wiley got a $25,000 burst of cash from the Indiana Senate Democrats, while Freeman has received $50,000 from the Senate Majority Campaign Committee.

"We feel like we are primed for pickups this year," Senate Minority Leader Tim Lanane told IBJ in a statement. "We have candidates that understand the issues real Hoosiers face in their lives—people that are teachers, small-business owners, health professionals. They have the right priorities and they will work hard to stand up for everyone."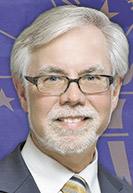 Lanane
Zapfe said Republicans are keeping a close eye on Republican state Sen. Ed Charbonneau's seat in Valparaiso. He said that seat is "tough given where it's located, but Ed's an excellent candidate."

Nothing for granted

In the House, Hanscom predicted success in several northwestern Indiana contests, including the District 4 race between incumbent Republican Rep. Ed Soliday of Valparaiso and Democrat Pamela Mishler Fish; the District 12 race with incumbent Republican Rep. Bill Fine of Munster defending against a former House member, Democrat Mara Candelaria Reardon; the District 19 race featuring incumbent Rep. Julie Olthoff of Merrillville and a former House member, Democrat Shelli VanDenburgh; and the District 20 race between Republican Jim Pressel and Democrat Karen Biernacki.

Several of those seats were surprise pickups for Republicans in the past few years.

Meanwhile, Bosma said Republicans are hoping to flip Democratic state Rep. Christina Hale's seat on the north side of Indianapolis. Hale withdrew from the race earlier this year to become Gregg's running mate. And Republicans are hoping to hold onto an open West Lafayette seat that Republican state Rep. Randy Truitt currently holds.

There's also a contest heating up on the east side of Indianapolis, where Republican incumbent Rep. Cindy Kirchhofer is facing a challenge from Democrat Rachel Burke, a Warren Township school board member.

Hanscom said Burke could be successful "if this turns out to truly be a wave election year" for Democrats—or maybe even if it's not. In 2012, Gregg, Democratic U.S. Sen. Joe Donnelly and Democratic State Superintendent Glenda Ritz won the district.

Hanscom said throughout the campaign, "almost every single one of our candidates has made two full passes knocking on every door."

What's made this election difficult is that broadcast advertising spots are being "swallowed up" by the gubernatorial and Senate races, Hanscom said.

As a result, "the way to get to saturation is wickedly more expensive and harder to do," he said.

Democrats say they are supplementing with radio, social media ads, digital ads and direct mail.

Zapfe said Republican candidates are staying focused on the retail politics of knocking on doors, getting out the vote and "doing what they need to do." But in this volatile election year, he said he was unsure if that would be enough.

"This isn't the year to take anything for granted," Zapfe said. "We have good candidates, good organization, and a lot of work that will continue over the next two weeks."•