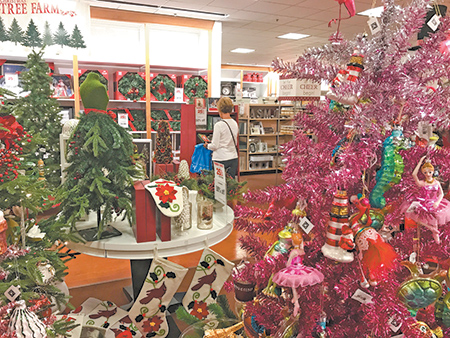 Upbeat holiday shopping forecasts are giving retailers reason to cheer despite nagging signs that consumers are spending less at malls and instead opting for online outlets.
The Washington, D.C.-based National Retail Federation expects sales to jump 3.6 percent, to $655.8 billion, higher than last year's 3.0 percent increase.
"Consumers have seen steady job and income gains throughout the year, resulting in continued confidence and the greater use of credit, which bodes well for more spending throughout the holiday season," NRF's chief economist, Jack Kleinhenz, said in prepared remarks.
Online sales are expected to grow even more—as much as 15 percent, according to some forecasts—and account for about 10 percent of holiday spending.
Big mall anchors will be under particular pressure to deliver strong sales after a rough year marked by retrenching and shifts in strategy.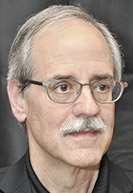 Feinberg
Shopping centers historically have depended on anchors to lure consumers. But many are closing stores, leaving big holes in malls, said Richard Feinberg, professor of consumer science at Purdue University's College of Health and Human Sciences.
"You have Sears, which, if they had signed a do-not-resuscitate, they'd be dead by now," he said. "Macy's has hit a rough patch, and JC Penney has had significant problems. If you depend on these anchor stores to draw people in, and they're not performing, you've got problems."
Indianapolis-based Simon Property Group Inc., the nation's largest mall owner, is feeling the effects of the shakeout. The company late last month reported a tepid increase in same-store sales and a decline in sales per square foot.
The numbers sent the company's stock price tumbling from $195.11 at opening on Oct. 26 to $188.38 at close—a 3.4 percent dip. Shares have since drifted further down and were fetching $179.68 on Nov. 2.
Same-store sales in the third quarter rose 2.2 percent from the same quarter a year earlier, the smallest increase since 2010. Sales per square foot were $604, down from $616 a year ago, marketing the third consecutive quarterly decline.
"The challenging retail environment appears to be firmly taking a toll," UBS analyst Jeremy Metz wrote in a report on the company.
He noted that Simon's funds from operations—a key performance metric—beat analysts' expectations and that the company raised its full-year guidance. Even so, he wrote, "we see the [earnings] report as likely to further stoke investor fears over mall pricing power and demand."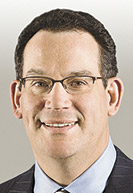 Simon
In a conference call with analysts, Simon CEO David Simon said consumers' shopping habits are constantly changing, noting that none of the 10 largest tenants when the company went public in 1993 still exist. Yet he remains optimistic about Simon's properties.
"Fact of the matter is, there is a really healthy physical store environment and mall environment," he told investors. "And I think all of us can't lose sight of that, and that's where we should be investing."
On that score, Simon this fall helped lead an investment group that acquired the teen apparel chain Aeropostale out of bankruptcy. On the call, Simon said he's confident the chain can bounce back in a big way and double its store count.
The retailer, a mall fixture for years, has dwindled from 800 stores to 240, but now is poised to grow again.
"Right now, we're looking at around 500 stores," he said. "We expect every one of those stores to be profitable."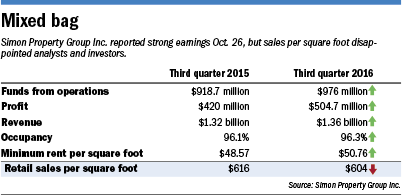 Indianapolis-based athletic-wear retailer The Finish Line Inc. is undertaking its own turnaround after IT problems and management missteps badly hurt sales during last year's holiday shopping season.
The company has closed 55 locations in the past 18 months, taking its store count from 640 to 585. The moves were part of a plan laid out in January to close a quarter of its stores over a few years to create a smaller, more profitable footprint.
Finish Line reported in September that sales rose 5.1 percent in its second fiscal quarter, topping analysts' estimates. But shares dropped as much as 7 percent on Sept. 23 after the chain trimmed its sales forecast for the current quarter. The company's stock is trading at about $20.
Executives still say the chain is well-positioned for the holidays as it begins to remodel dozens of stores.
"I echo our team's excitement around what's coming," Finish Line CEO Sam Sato told investors during a conference call. "And because of that, I don't really have a reason to think that the fall or holiday quarters will be unusually promotional relative to where we trade and what we offer."
Finish Line also expects during the holidays to reap the benefits of improvements it's made to its website.
Even so, online competition will be intense, in part because of aggressive moves by retailing giant Amazon to leverage its clout and massive distribution system. It kicked off its holiday shopping season Nov. 1 by launching its Black Friday Deals Store, which offers consumers new deals every five minutes until Dec. 22.
The shopping tool includes perks for Amazon Prime members, such as 20 percent off of preordered video games and two-day shipping on more than 30 million items—upping the pressure even more on traditional retailers.
Black Friday, meanwhile, is becoming a conundrum for retailers struggling over whether they should open earlier. Many now begin greeting shoppers on Thanksgiving, hoping to boost holiday sales.
But several others, including Indianapolis-based HHGregg Inc., are choosing to stay closed on Thanksgiving this year.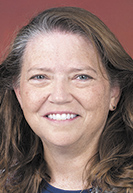 Mantel
"More stores are jumping on that bandwagon, because it's a good business decision," said Susan Powell Mantel, chairwoman of Ball State University's marketing department. "So many stores are looking at their bottom lines; it's not worth it to be open on that day."
That's because consumers are beginning to cherry-pick the stores they visit, now that so many are open on Thanksgiving, in addition to taking advantage of the extensive online options, she said.
Whatever option consumers choose, low gas prices and higher incomes should lead them to spend more, Feinberg at Purdue said. But a big unknown will loom over the start of the holiday shopping season.
"You have the complete uncertainty of what will happen Nov. 8," he said. "That uncertainty is really holding things down. But most likely, things will be OK."•
Please enable JavaScript to view this content.