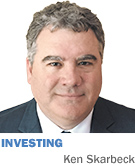 The U.S. Department of Labor's new fiduciary rule will bring dramatic change to the management of retirement accounts. Brokers and advisers will need to comply with the rule by April 10, 2017.
The rule was crafted after government studies claimed conflicts of interest were costing investors more than $17 billion per year in fees in their retirement accounts. Now classified as fiduciaries, brokers and advisers to retirement plans will need to prove they are putting their clients' interests over themselves. Scrutiny will be given to the various fees charged in managing 401(k)s, IRAs and other retirement plans.
The DOL rule doesn't ban commissions or revenue sharing, but it does require advisers who charge commissions to have their clients sign a "best interest contract exemption," or BICE. Retirement accounts managed under a fee basis in most cases will not require a BICE.
The BICE will be a signed contract between a retirement account client and the broker/adviser that acknowledges the adviser is a fiduciary providing advice with the client's best interest in mind, charging only reasonable fees, refraining from using compensation incentives like sales contests, and fairly disclosing all fees.
Already, the threat of increased liability has some brokerage firms and advisers altering their retirement advice business. Brokerage firms are taking divergent paths that might put up for grabs the $3 trillion investors have in retirement accounts, as investors decide which model works best.
Merrill Lynch has decided the BICE is unworkable. Merrill has banned its brokers from selling mutual funds in commission-based retirement accounts and no longer will offer commission-based IRAs after April 10. Going forward, Merrill will offer only IRAs that are managed as fee-based accounts.
In contrast, Morgan Stanley announced it will provide a BICE that clients can sign and will continue to manage commission-based IRAs. The firm will offer commission-based and fee-based retirement advice, noting clients can choose how they pay. An executive with the firm asserted the decision was done with clients in mind and not to please brokers—a couched, fiduciary-like response.
The rule also tries to stop brokerage firms from paying large signing bonuses when recruiting brokers from other firms. Back-end payments made contingent on the broker's hitting revenue targets at a new firm will be considered a conflict of interest.
The Wall Street Journal notes that Merrill's decision to drop commissioned IRAs risks losing brokers who could lose retirement business, while Morgan Stanley might open itself up to a higher level of litigation under the BICE.
It is likely that mutual funds charging 12b-1 fees will not qualify for investment in retirement accounts without a signed BICE. These fees have morphed into "trailing fees" that perpetually compensate the broker/adviser who sells the funds. The Securities and Exchange Commission is examining whether 12b-1 fees, which can range from 0.25 percent to 1 percent, are being mischaracterized to investors.
Variable annuities, which typically charge higher fees, will be able to be sold only in retirement plans with a BICE, and therefore it is anticipated that variable annuity sales will decline.
The full effect of the DOL's fiduciary rule will soon become evident to investors. The rule favors a shift to full-disclosure, fee-based retirement accounts.•
__________
Skarbeck is managing partner of Indianapolis-based Aldebaran Capital LLC, a money-management firm. His column appears every other week. Views expressed are his own. He can be reached at 317-818-7827 or ken@aldebarancapital.com.
Please enable JavaScript to view this content.