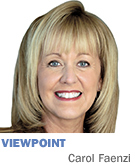 In 1901, a northern Italian immigrant radical named Gaetano Bresci, who was living in Paterson, New Jersey, took a boat to Italy and assassinated King Umberto I.
Throughout the 1920s, members of this same Italian immigrant anarchist group, known as the Galleanisti, engaged in terrorist acts in the United States, protesting labor conditions. In 1919, 36 bombs were mailed to various politicians. Fortunately, most of these did not detonate, but lives were lost. In the same year, bombs went off in eight American cities, destroying homes of federal judges. In 1920, one of these Italian immigrant anarchists guided a horse-drawn cart loaded with dynamite to the heart of the financial district on Wall Street, instantly ending the lives of 38 innocent people and injuring scores of others.
The U.S. government deported the perpetrators. Law-abiding immigrants were not rounded up, nor did they close off the gates of Ellis Island to those coming here, at least not yet.
In fact, in 1919 and 1920, the flow of immigrants from Italy reached its peak of 2 million people annually.
This wave included my grandparents, who arrived in 1921. My grandmother, Olga Giovannoni, was from Carrara, Italy, which even today is known as the anarchist capital of the world. While 99 percent of the members of Galleanisti do not advocate for violence to achieve their political goals, nevertheless, even in the early part of the 20th century, northern Italy was where the radical element was born.
My great-grandfather, a marble carver who emigrated to the United States in the early 1900s, was a member. He marched; he protested the horrible discriminatory labor practices of the day. To my knowledge, he did not blow up anything. He believed in vigorous, but peaceful demonstration.
In 1924, an immigration act was passed to limit the number of people allowed to enter the United States from southern European countries. The belief at that time was that Italians were feeble-minded and, of course, dangerous.
Twenty years later, they, like the Japanese, were put into camps, branded as enemy aliens because they were not naturalized citizens. This included Dr. Vincent Lapenta of Indianapolis, an Italian immigrant.
Lapenta was a prominent doctor and surgeon. He was responsible for inventing a serum that stopped the bleeding of soldiers injured during the first World War, and was decorated for this as a hero. He was my family's physician. Nonetheless, he was arrested and kept at Fort Benjamin Harrison, a humiliating experience from which he never recovered.
The internment of Italian and Japanese during World War II is considered by most people today a stain on our history—a case where fear became blind fear.
The radical fringe element is attached to every religion and political group from the KKK's version of Christianity to the ISIS vision of Islam. Let's learn from history. Let's not allow our efforts to protect the world from violence punish and alienate the other 99.9 percent who see the United States as a beacon for freedom and seek to positively contribute to this country.•
__________
Faenzi is the author of the historical novel, "The Stonecutter's Aria," based on her Italian immigrant ancestors who settled in Indiana.
Please enable JavaScript to view this content.