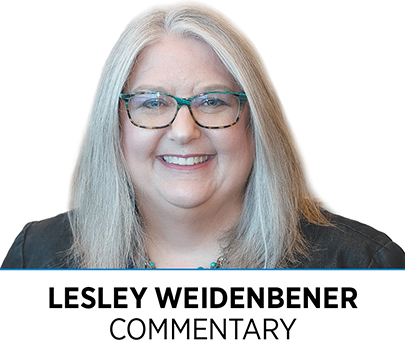 When IBJ was searching for someone to keynote its annual Fast 25 event—which honors the fastest-growing private firms in the region—Max Yoder seemed like a slam-dunk choice.
After all, he and his team recently sold Lessonly, the fast-growing tech firm he co-founded in 2012, to sales software giant Seismic. And at the time, Fast 25 was to dovetail with Faegre Drinker's Indianapolis M&A Conference (although the conference was canceled due to the pandemic).
But if the more than 200 people who attended the Fast 25 lunch thought they were going to get a behind-the-scenes look at the Lessonly/Seismic deal, they might have been disappointed. Or maybe not.
What Yoder offered instead was probably more insightful and certainly much more applicable to all companies, organizations, leaders and workers.
And it had nothing to do with technology or analytics or data.
He talked about emotions—why it's important for executives to lead with emotion and why it's important for companies to create a sense of emotional safety for employees.
Of course, things like data matter in running a company and making decisions, he acknowledged.
"But it's all emotional," he said. "Data helps. But first and foremost, we are feeling creatures who think, … not thinking creatures who feel."
It's a distinction Yoder believes is particularly important for leaders. He said growing what is now a 250-person team at Lessonly taught him that people want to relate on an emotional level with their bosses, their customers and their coworkers.
"When we feel heard on an emotional level, when we feel safe on an emotional level, our ideas are so much richer and so much better," he said.
I know from my own experiences that he's right. Think about a time in a meeting when you had an idea you wanted to share, but it wasn't yet fully formed or even fully informed. So there's a chance it's not actually a good idea. Of course, there's also a chance that idea—good or bad—could spark another idea that sparks a conversation that turns into the next great product or service.
So that moment is pivotal for the employee and the company.
If you're at a place that hasn't made you feel psychologically safe—maybe you suspect someone in the room will be condescending or that the boss leading the conversation will just dismiss you—you're not likely to share your thoughts.
But if you're at a place that welcomes all ideas, that values brainstorming and robust conversation and debate, you're much more likely to speak up. And that makes someone else more likely to speak up, which encourages someone else to share a thought or build on your idea.
And the company and the people who work there are better for a discussion, even if the idea is never put into practice.
Without psychological safety, Yoder said, "we tend to go with the highest-paid person's idea," which may or may not be the right idea.
That seems so logical, and yet, in so many workplaces, there is no psychological safety. If you're a manager, look around—and see your workplace through the eyes of your employees. Do they feel safe enough to tell you when your idea needs a little more thought? Do they have the confidence to bring you their ideas?
If the answer is no, it might be time to rethink your approach.•
__________
Weidenbener is editor of IBJ. She can be reached at lweidenbener@ibj.com.
Please enable JavaScript to view this content.