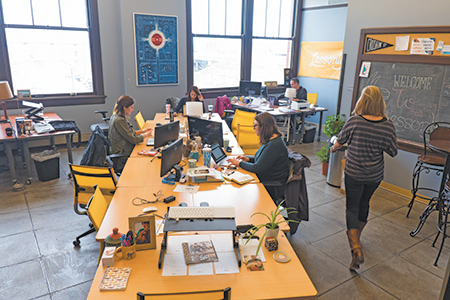 The average amount of venture capital flowing into Indiana companies per deal is the lowest in the Midwest and among the lowest in the country, a reality that has some tech leaders concerned that emerging high-growth companies might not be getting sufficient funding.
Hoosier companies drew in about $2.5 million per deal in 2016, according to the PwC/CB Insights MoneyTree report, which ranked the state 39th among 50 U.S. states and the District of Columbia. The four states bordering Indiana—as well as Wisconsin, Minnesota, Iowa and Missouri—all had higher deal averages last year, many above $5 million.
Last year wasn't an anomaly—deal averages in Indiana have hovered around that $2.5 million three of the past four years. Local tech and venture capital leaders believe the numbers reflect the fact that there's not a preponderance of Indiana-based "scale-up" companies, generally described as firms past the startup phase. And that might be because there's not enough scale-up capital here, those leaders said.
These maturing tech companies often have to seek out-of-state investors for venture financing beyond the seed, or initial, fundraising round—or get by with less. A lack of money or readily accessible funding sources could hamstring these firms, observers said, most of which aim to bring innovative products and services to the market in a race against competition and obsolescence.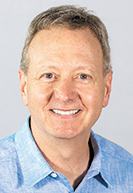 Aquilano
"The implications are that these companies can often take much longer to get to scale and have sufficient traction to build value, said Don Aquilano, managing partner of Carmel-based Allos Ventures. "In the extreme, these companies get passed by companies that are sufficiently funded, and die on the vine."
The state has had a multitude of tech startups in recent years—including Indianapolis-based Torch-lite, West Lafayette-based Mimir and South Bend-based Vennli. Torchlite is a digital marketing firm, Mimir develops grading software and Vennli sells software that provides continuous data on how people make choices.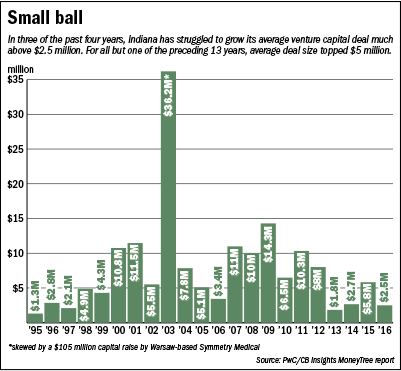 At the other end of the spectrum, the state has produced established tech companies that surpassed $100 million in revenue and 1,000 employees, including ExactTarget, Interactive Intelligence and Angie's List. (All three went public; ExactTarget and Interactive ultimately got acquired.)
But in the middle of the tech spectrum, there are few high-growth firms poised to join the ranks of those massive players. And some observers think lack of money is part of the problem.
"'Scale-up' capital is the fuel needed to create jobs and build more breakout software companies," High Alpha Managing Partner and ExactTarget co-founder Scott Dorsey said in an email. "The solution is multi-faceted—we need more Indy-based VCs who can invest at this stage (investing is still a relationship game) and we need to continue to build coastal VC relationships."
Reaching the big time
Lessonly, a High Alpha portfolio company, is considered on the verge of breaking out. And venture capital has played a pivotal role in its growth.
The team-learning software company launched in 2012, started generating revenue in the spring of 2013, and closed a $1.1 million seed round in late 2014. It had 16 employees at the end of 2015 and about 30 in the spring of 2016, when it closed on a $5 million Series A round led by Boston-based Open View Partners.
It now has about 70 employees.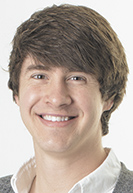 Yoder
"There's a lot of guidance for entrepreneurs around here, but not everyone is lucky enough to have it," said Lessonly CEO Max Yoder, speaking of Dorsey, a Lessonly board member who helped shepherd him through that fundraising round.
"I cannot tell you how impactful that was for our ability to have a good outcome in that fundraising because we had good guidance around us."
That round—as many Series A, or second-phase, rounds are—was anchored by an out-of-state firm. Tech leaders said out-of-state capital will continue to be important for Hoosier firms, but it'd be ideal for Hoosier companies to have the ability to close Series A rounds in their own back yards.
Indiana has plenty of angel investors and early-stage funds that can collaborate on seed rounds around $1 million, observers said, but no cohort of local venture firms that can join forces for subsequent financing in the mid-seven-figure or eight-figure range.
Andersen
"It varies based on geography, but let's call it the $2 million to $20 million range for Series A and up," said High Alpha partner Kristian Andersen. "There are very, very, very few firms in Indiana that write those types of checks."
Movement underway
Some groups are trying to solve the venture capital problem by hosting events for venture capitalists across the state and out of state. One example is the INX3 conference this June coordinated by the Venture Club of Indiana and TechPoint, among others. The idea is to showcase high-growth companies to investors.
Leaders are also looking toward the Legislature, buoyed by Gov. Eric Holcomb's proposal calling for the state to invest $1 billion in entrepreneurship and innovation over the next 10 years.
The sum amounts to a $100 million appropriation a year. Half would go to a proposed Next Level Fund for mature high-growth companies seeking later-stage capital. About $30 million would go toward the state's existing 21 Fund, which generally targets early-stage companies. And about $10 million each would continue the state's Venture Capital Investment tax credit and an entrepreneurship and innovation fund for partnerships between public and private entities.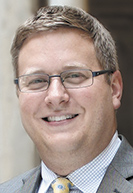 Steff
"Entrepreneurs do not want to have to go to the East and West Coast to find investment capital. They want to have options right here," said Ian Steff, who, as the state's chief innovation officer, is overseeing the $1 billion initiative.
Indiana tech veteran Scott Jones, who now lives in Hawaii, said he's in favor of the state's making more direct investments in the entrepreneurial community here, but that shouldn't be the only solution.
Among other moves, he thinks state leaders should work to increase the number of direct flights with first-class seats to provide a way for wealthy venture capitalists to fly in and out of the state in one day. 
He also said tech leaders and advocates should convince legislators their bills will benefit more than just central Indiana.
"It's never going to happen if legislators think this is just an Indianapolis thing," Jones said.
Even with state help, tech observers say, the private sector must play a bigger role.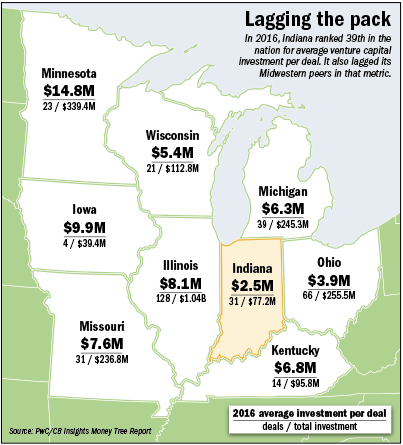 Several note that the state needs a collection of Indiana-based firms that can join forces to handle fundraising deals past the seed stage. Allos Ventures is widely considered the only Indiana-based venture firm that can play a meaningful role in deals of that size, often necessitating involvement from out-of-state investors. 
"Allos ought to be three times as big as it is," said Bloomington resident Jane Martin, an Allos limited partner and a former partner with Carmel-based Spring Mill Ventures, which put money in local deals but now is focusing on harvesting earlier investments. "It must be terribly frustrating for those guys because they want to put $3 million in a deal but they can only put $1 million in."
Some venture firms have popped up in recent years, including Carmel-based Charmides Capital, Indianapolis-based High Alpha and Indianapolis-based Meridian Street Capital. But these operations have tended to focus on early-stage investments.
"I will take all of the early-stage funds we can get our hands on," Andersen said, "but where the big Mack-truck-sized hole is in the access-to-investment spectrum are these Series A opportunities where companies are looking to raise $5 million, $10 million, $15 million and $20 million."
Martin said she spent about a decade in Silicon Valley in the 1980s, long before it became a tech mecca. She said the venture capital landscape there gained irreversible momentum when institutional investors like pension funds and university endowments in California started investing in startups.
"We're on the curve, but we're just not there yet," she said. "If we want to be a player, we're going to have to have our Indiana institutions at the table. That's state money, endowment money, foundation money and pension money."•
Please enable JavaScript to view this content.