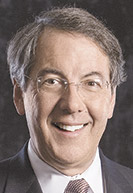 Snyder
Former Ivy Tech Community College President Tom Snyder and at least four former ITT Educational Services officials have banded together to start an education-services company, an operation that says it has "a primary focus to increase access to post-secondary education."
Westfield-based Lavoro Education Services was established in September 2016, according to state business filings. It's in the middle of raising $1.4 million in equity financing and so far has scooped up more than $1 million from seven investors, securities records show.
Snyder is the highest-profile member of the startup's team, having spent a decade as president of the 175,000-student community college. The 73-year-old, who retired from Ivy Tech in July 2016, is Lavoro's chairman and chief development officer.

The four other leaders listed on the company's website each spent at least seven years at Carmel-based ITT, a for-profit provider of technical education that closed all 136 of its campuses nationwide in September following a raft of federal sanctions. The bio for Chief Marketing Officer Jill Minnick is the only one of the four that references ITT by name. She was the company's former senior vice president of marketing.
According to its website, Lavoro has two main client targets—post-secondary schools and corporations. For schools, the firm said it offers "business process outsourcing" for tasks such as marketing and staff recruiting. The company said its services for companies include an employee-benefit program for tuition-free education, among other offerings.
"Lavoro Education Services has partnered with select regionally accredited, non-profit colleges to offer accredited, postsecondary education degree programs to eligible employees at participating companies," the company says on its website. "This innovative employee benefit program is designed for positions with high employee turnover, typically filled by non-degreed workforce.
Lavoro's president and chief operating officer is Martin Van Buren, who is a former executive vice president and chief information officer at ITT. In a brief phone conversation, he said the company wasn't interested in speaking to the press because it's "trying to lay low" while it builds its infrastructure and client base. Van Buren declined follow-up requests for comment.
An official with the Indianapolis-based Lumina Foundation, which aims to increase the percentage of Americans with post-secondary credentials, wasn't familiar with Lavoro but said several studies, including one from Lumina last year, suggest tuition-reimbursement programs yield a positive return on investment for employers.
There's interest in such programs, but Lavoro will have to distinguish itself from other vendors and build a sizable roster of school and employer partners, said John Duong, director of Lumina Impact Ventures, a fund that has invested in companies that connect employers and schools for the benefit of educating non-degreed populations.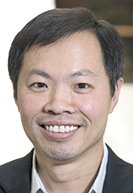 Duong
"The need is there, but there are also other players," he said. "So, the question is, what is their secret sauce?"
Besides Van Buren and Minnick, Lavoro's management team includes Senior Vice President of Student Support Services Michael Holtman and Senior Vice President of Learning Solutions Shantanu Phadnis.
Van Buren was ITT's chief information officer from 2004 to 2012, at which point he became senior vice president of learning technologies. After a year in that role, he served two years as chief operating officer of the cloud-services company Bluelock.
Minnick spent about 15 years at ITT, climbing from field marketing manager to senior vice president of marketing.
Holtman managed call center operations in the late 1990s and early 2000s for Sallie Mae, according to his Lavoro profile. He joined ITT in a similar capacity in 2010.
Phadnis' background is in curriculum development and education-technology operations, and he served as vice president of instructional operations for about half of his 10 years at ITT.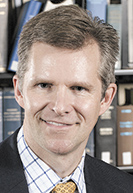 Page
While Minnick's bio mentions ITT, others use only general descriptions, such as "a post-secondary institution" or "one of the nation's largest for-profit institutions."
Asked about the ethical implications of not mentioning ITT by name, Indiana University McKinney School of Law Vice Dean Antony Page called the omission "curious," but said it doesn't rise to the level of being a deceptive trade practice.
He said marketing content, which these biographies could be viewed as, often play up or play down certain information.
"It's a graduated scale," he said, "and the more this is intended to provide accurate information about the company and the less it is understood as a marketing document, the more one would hope to see that kind of information."•
Please enable JavaScript to view this content.