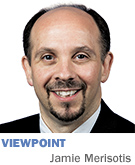 Not every student who starts in a bachelor's degree program finishes, but many people learn enough along the way to merit credentials of value.

There's a way to help more of these Hoosiers improve their job prospects, even if they have stopped attending school to work or care for family members.

It's a game-changer called reverse transfer.

Nationally, colleges and universities have been working with officials in their states to ensure students who have taken enough of the right courses receive the associate's degrees they deserve. Through reverse transfer, students can receive degrees while working toward their bachelor's—even if they stop before finishing.

Indiana has an ambitious goal of 60 percent of working-age residents with college degrees, workforce certificates or other postsecondary credentials by 2025. The state can improve upon its 41 percent rate of residents age 25 to 64 with education beyond high school by encouraging much greater use of reverse transfer.

This practice is relatively new to Indiana, and already hundreds of people have gained from it. Students who transferred from Ivy Tech Community College to public four-year colleges or universities after taking general education courses but before earning their associate's degrees are most likely to benefit. As these students work toward bachelor's degrees, they can become eligible for associate's degrees by combining Ivy Tech credits with credits earned at their new institutions.

Purdue University, Indiana State University and, most recently, the University of Southern Indiana have joined Ivy Tech to enter into reverse transfer agreements that ensure students receive associate's degrees through Ivy Tech after leaving its campuses.

Every year, more than 20,000 students in Indiana transfer to four-year institutions before earning associate's degrees. Gov. Eric Holcomb, the Indiana Commission for Higher Education, the state's public universities and state lawmakers should do everything possible to make this option more widely available to students.

Reverse transfer puts money in people's pockets. On average, women with associate's degrees earn $7,200 more annually, which is roughly 25 percent more than women without, according to a new report by the Community College Research Center at Columbia University. The average wage gain among men is $4,600, or nearly 20 percent more than men with college credits and no degrees. The CCRC report examined eight states whose students earned degrees from 2002 to 2008, tracking post-graduation earnings for at least three years.

States whose institutions rely on reverse transfer frequently experience increases in the numbers of people who go on to earn bachelor's degrees because students are more likely to persist. Research shows that nine of every 10 transfer students who receive associate's degrees through reverse transfer were still enrolled in their bachelor's programs a year later.

Obtaining an associate's degree on the way to a bachelor's degree offers improved job prospects for working students enrolled part time.

Also, nearly 750,000 Hoosiers have college credit and are not on track to finish their degrees. Many of them could become eligible for associate's degrees if reverse transfer were systemically adopted.

Students should be recognized when they achieve learning milestones. At Lumina, we call it "Credit When It's Due."

The benefits are undeniable.•

__________

Merisotis is president and CEO of Lumina Foundation, an independent, education-related foundation in Indianapolis.