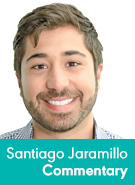 I'd like to pose—and answer—two fundamental questions: How should today's leader view human nature in relation to work? And how should that belief influence how he or she manages?
Ambitious, I know. But important, and long overdue.
As long as we have had companies, we have had people trying to figure out how to make them work best. We've been iterating for decades on how we organize people, processes and resources, turn them into products or services, and deliver them to create value for the customer, organization and employees. Management, in its most fundamental sense, is the discipline of creating, honing and running that operation.
But before we step forward into the innovation already at hand in leadership, let's first understand where management has come from. We've seen two main advances in how we manage, spurred by two progressions in our understanding of human nature: intelligence quotient and emotional quotient.
Level 1: IQ
Our notions of the management craft originated in 1911, when Frederick Winslow Taylor pioneered the theory of scientific management and, with it, methods to maximize employee productivity and efficiency. Taylor advocated that managers instill maximum control, withhold autonomy and trust, and supervise closely. His theories aligned with ideas of managing by intelligence quotient only, or what we call Level 1 Management, which includes ensuring clarity of roles and objectives, providing access to necessary resources, defining measurable outcomes, and streamlining processes for maximum output. This spurred an incredible productivity boom for organizations—think the Ford assembly line—but did little for the employee.
Level 2: EQ
In the subsequent decades, we started to see evolutions in views of management. Abraham Maslow published his hierarchy of needs in 1943 and society recognized labor as something that could be psychologically improved and harnessed. In the late 20th century, emotional intelligence and the corresponding emotional quotient emerged into the management conversation. Beyond mere production and efficiency, these Level 2 managers noted the value of creating respectful environments, ensuring a baseline of trust, and encouraging constructive conflict and effective collaboration—practices that still reverberate in management today.
But now it's 2017, and it's been 100 years since the discipline of management began to be studied and defined. The landscape of work and the nature of the workforce have changed drastically—and that change is only accelerating. Are we as leaders changing and evolving with it?
The truth is, in today's business world, things like IQ and EQ are table stakes for leaders. If you lead only on those fronts, you meet only base expectations from best practices dated decades ago.
Level 3: MQ, the next frontier
So in answer to the first question: Today's leader needs a more accurate, fundamental view of human nature. Humans are not inherently lazy cogs who work only in exchange for money. And a peaceful, collaborative working environment is not reward enough, either. Humans are inherently wired to strive, to master a craft we love and are good at, to seek improvement and progress, and to meaningfully contribute to something we deem worthwhile.
In one experiment, Wharton management professor Adam Grant monitored college call-center employees who solicited donations for the school. Amid frequent rejections, high turnover and low morale, what could motivate employees? Easy: meeting direct beneficiaries of their work—scholarship students aided by those donations. Research showed that employees who interacted with a scholarship student for just five minutes increased weekly donations secured from $185.94 to $503.22. Tangible exposure to the meaning of their efforts made a tangible difference.
That brings us to our second answer: Today's leadership frontier is found when a leader taps into an employee's need to produce valuable work: meaning quotient (MQ). McKinsey Quarterly describes MQ as elusive but immensely valuable, "involving high stakes, excitement, a challenge, and something that the individual feels matters, will make a difference, and hasn't been done before."
MQ-level leaders motivate, engage and inspire employees with the meaning in their work. They make people believe what they do matters, beyond a paycheck. These frontier-leading leaders translate the noble vision of the company and connect it to the daily work of employees. They communicate often, solicit input and actively make people feel valued and heard. And while IQ and EQ are absolutely necessary to create the conditions for peak performance, they are far from sufficient.
Today's world looks drastically different from the industrial landscape of 100 years ago. We've changed our production, our technologies, our services—it's time we innovate our leadership to reflect where we're going, not where we've been.•
Jaramillo is the founder and CEO of Emplify and Bluebridge and the co-author of "Agile Engagement." •
Please enable JavaScript to view this content.