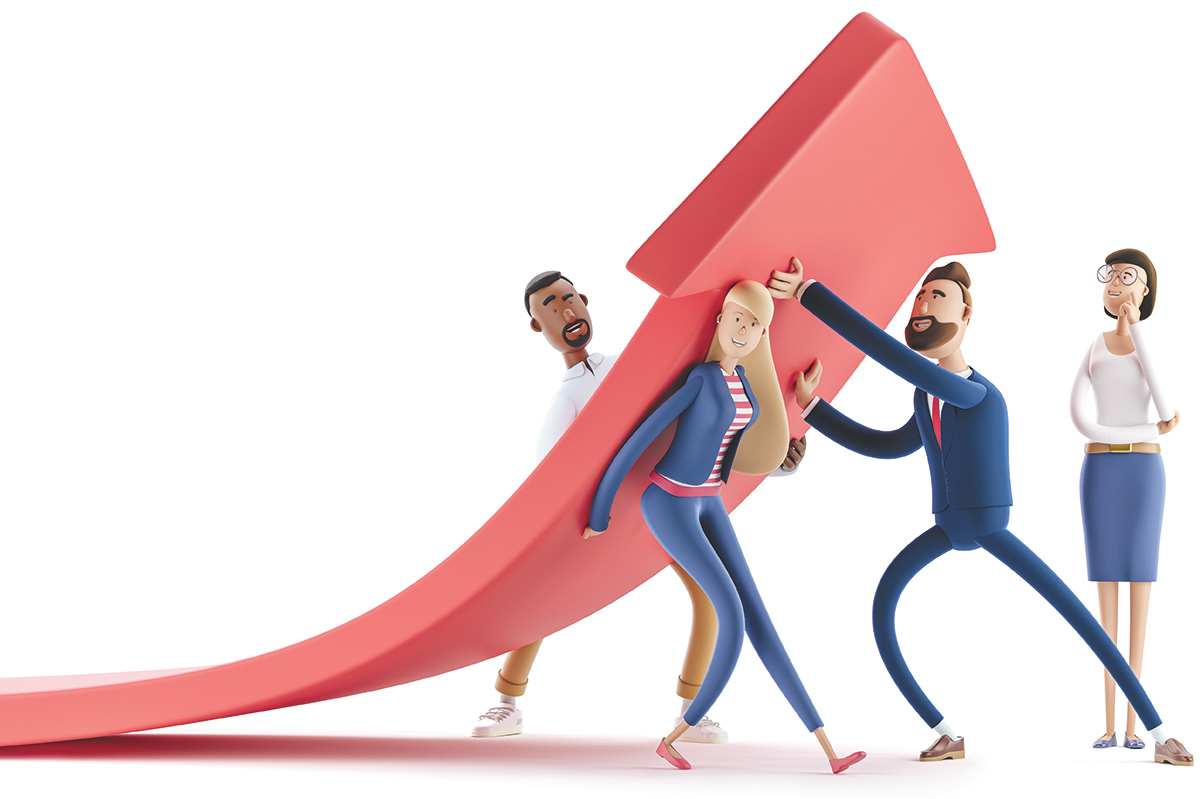 The companies in this year's Fast 25 might appear to have little in common, but they are united in this way: They'd be nowhere without the hard work and devotion of their employees. In interviews, each stressed the importance of hiring the best people and creating a good workplace where they can thrive.
As Hilary Barnes, co-founder of Hotel Tango Whiskey Inc., put it: "They say customers will never love a company until its employees love it first." Or, as her husband and co-founder, Travis Barnes, said: "A wise businessman once told me, 'Culture eats revenue for breakfast.'"
As the Barneses and other presidents and CEOs on this list will tell you, creating a good workplace requires the right combination of mission, corporate culture, atmosphere, benefits and other factors.
We asked the Fast 25 companies: What makes your company a good place to work? Their answers included some familiar themes as well as a few surprises. Here's a vastly abbreviated sampling of their responses.
Reason for being
For some companies, being a good place to work begins with a cause. In the case of Speedread Technologies LLC, President Bernard Hasten pitches the environmental mission. "If a person wants to be involved in a company that measures and monitors our earth's precious resources—like water, gas and electric usage—then our company is a great place to work and grow," he said.
Rehab Medical stresses that its "drive to improve lives" makes the company a good place to work. "We've helped over 100,000 individuals regain their mobile independence, and we're striving to help many more in the years to come," President Kevin Gearheart said.
At Mavpak, owner John Goo described the cause like this: "We joke about how Jesus would do business in the world of packaging. And this joke has literally become our mission. We are far from perfect, but we strive to serve our customers the way Jesus would."
Similarly, Austin Lehman, Chief Operating Officer of Remodel Health, stressed the company's "purpose-filled mission with talented people we enjoy collaborating with. We get to resource organizations whose missions we are passionate about, including nonprofits, faith-based K-12 schools and colleges, churches and missional businesses."
And Chad Peterman of Peterman Brothers said he and his brother Tyler try to make their company the best place any of their team members has ever worked.
"We do this with the simple principle of integrity," he said. "Do what you say, and genuinely care about the people you serve. As leaders, we are all called to serve."
Keep it in the family
Dan Babcock, president of James Babcock Inc., an electrical and communications contractor, is the third generation of Babcocks to run the company, and a fourth is in line. "We are a family business with multiple other families with fathers, sons, uncles, brothers, cousins, wives, etc., that have all come for the family atmosphere," he said.
While that's hard to replicate, an appreciation for family is definitely doable. Cornerstone Construction Group asked its employees to answer our question about what they like about their company. One said, "Here, I am able to maintain a work-life balance that makes it a lot easier for me to work with two toddlers. My company provides me flexibility in work schedules and to work remotely in a critical situation. I had exceptional support from my employer during the COVID-19 pandemic."
Rick LaGore, CEO of InTek Freight & Logistics Inc., said that, even before the pandemic made hybrid working a central focus, his company offered a flexible working environment to give its team a work-life balance.
"Logistics is a 24/7/365 job, so we made it a priority in 2016 to put in the technology and hardware to allow people the flexibility to work from home or work seamlessly," he said. "This served us well prior to the pandemic by giving our team the flexibility to be successful at home and work, whether navigating the pandemic or the occasional need to be home for a household repair, sick child or other personal matters to attend to without needing to take a PTO day."
Treat workers like adults
"We very intentionally built a company that we would want to work for as employees," said Bethany Robinson, CEO of Lucid Services Group, and echoed, almost word for word, by David Bunting, president of GDI Construction Corp.
At Lucid, before COVID, the company was about 50% remote work, providing staff with "the flexibility they need to live their lives to the fullest," Robinson said. "Our culture is built around trust and respect. If an employee is producing [for sales or recruiting], we don't care where they are working from."
At GDI, "We have high expectations of ourselves and our team but believe that it is possible to excel and achieve while maintaining a relaxed and comfortable work environment," Bunting said. "Our logo tagline, 'building a better experience,' summarizes well our commitment to our employees, our clients, and our subcontractors
and suppliers."
Banyan Construction Services LLC President Jansen Gehring said it's important to allow employees to grow and make mistakes. One Banyan employee said it's "a great place to work because we're allowed to make mistakes as long as we're committed to learning, growing and improving."
The little things
In spring 2020, when COVID hit, GenTech Associates sent packages to its employees filled with toilet paper, face masks and hand sanitizer, which were in short supply. "We knew that it was a scary and difficult time for everyone, and this small token was a pleasant and useful surprise for many," President Scott Chaplin said. Added one employee, "I would say GenTech is authentic, which is very attractive."
At RISE Commercial District, in addition to promoting "open and honest" communication, CEO Jim Sapp is known for passing out "gold star" stickers to employees who make an especially valuable contribution to the company.
Size matters
Compass Commercial Construction Group LLC CEO Bill McCarthy described Compass as "a smaller company doing big things."
"Our size is one of our biggest differentiators," he said. "We can maintain a strong, people-focused culture, offer unparalleled personal attention to our clients, be there for each other, and stay nimble."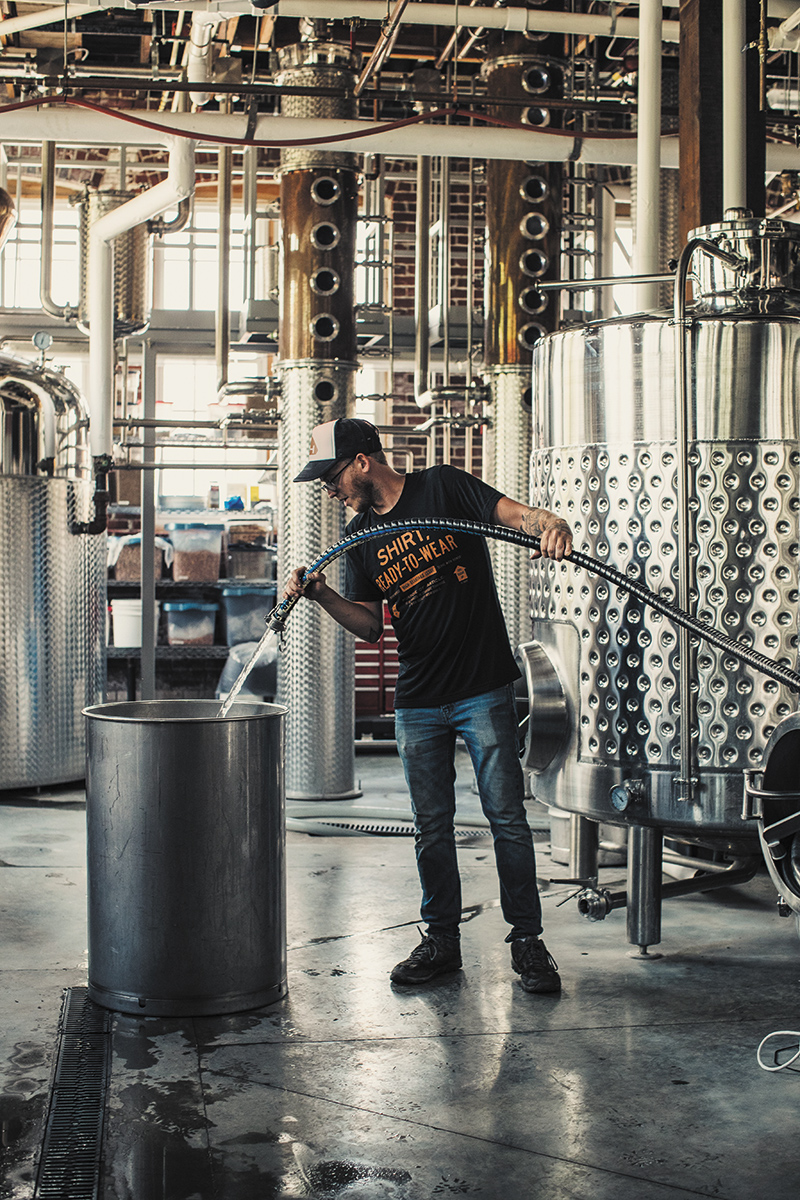 Shane Conner, president of ATEC Inc., said he doesn't want his company to get too big because, "I want to know my employees. I want to know their families. As the president of this company, it is my duty to help each achieve success. Through success, they will be able to provide a good life for their families."
Salary, benefits, perks
Interestingly, New Bath Today Inc. CEO Mike Redman was the only person to focus his answer on salary and benefits. Redman stressed the ability of his employees to grow and move up in the company, along with flexible schedules and no weekend shifts, 10 days paid time off (15 after three years), along with all major holidays. Plus, the company pays 100% of health care insurance premiums for the employee. "And we have a platinum policy," he said.
Lisa Vielee, president of Well Done Marketing, said her company provides paid time off for volunteering and has a staff-led pro-bono model where the staff gets to choose a charity to support. The staff provides that charity with $15,000 in time and $2,500 in cash.
Company officials also encourage "professional development at all levels and work closely with employees to find the right path—playing to their strengths and allowing them to pursue their interests as part of their career," she said.
One more thing
But even with great salary, culture, benefits and perks, sometimes it all boils down to what you get to do when you get to work.
As Hotel Tango Whiskey's Travis Barnes said: "We make bourbon. So that is pretty cool."•
Check out more of IBJ's ranking of Indy's fastest-growing companies.
Please enable JavaScript to view this content.