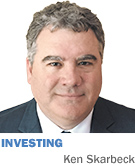 Beginning June 9, the much-debated U.S. Department of Labor fiduciary rule becomes effective for the investment industry, with a phase-in period running through Jan. 1, 2018. The DOL rule states that anyone providing investment advice to retirement savers is now considered a fiduciary and must "act in the best interest of their client." The rule is intended to crack down on conflicts of interest in retirement savings accounts.
The Securities and Exchange Commission recently jumped into the fray. On Jan. 1, it invited the public to weigh in on the DOL rule. Some skeptics see the SEC's sudden interest as a stall tactic to perhaps allow the Trump administration to water down the rule before it is implemented.
Several lobbying groups have spent considerable time and money fighting against adoption of the rule. Nine groups represented by Eugene Scalia, son of the late Supreme Court justice, are opposed to the rule. Scalia warns that "President Obama's former Labor Secretary Tom Perez set out to give a great gift to the trial lawyers: the ability to sue all financial institutions whenever the market goes down."
Regardless, it appears regulators have realized that many retirement programs long have been plagued by high commissions and fees. Basic math shows that, after subtracting compounded fees, combined with subpar investment returns over a long period, many retirees' nest eggs are falling short of their financial needs.
Companies, their managers and HR departments also deserve blame here. By not vetting the investment firms and advisers they hire to manage their 401(k)s and other retirement vehicles, these enablers have allowed high-cost investment plans to persist.
Going forward, the question is, what should we be after—more transparent disclosure of investment costs, or eliminating certain less-than-desirable practices? In keeping with free markets, the government is opting for the easier transparency solution.
Advisers "must receive no more than reasonable compensation" for their services. If clients choose to invest in products that charge commissions and higher fees, they can sign a contract with their adviser that acknowledges they might pay more. This contract exemption creates an opportunity for advisers to offer insurance products like variable annuities and higher-cost proprietary products.
To some degree, the markets are already ahead of regulators in seeking lower-cost solutions. There is a trend toward index funds and "fintech" programs like robo-advisers. But even here, the principle of caveat emptor applies. Fact: An investor who chooses an index fund will earn the rate of return of the index going forward. An investor who uses an adviser who charges a fee to manage his or her index funds (robo-advisers are in this camp) will underperform the index. And it's worth noting that some robo-advisers have discovered the joy of higher fees by offering new strategies that charge more.
The bottom line is that cash contributions, investment costs and long-term performance are the three variables that determine the future worth of a retirement account. Costs need to be reasonable when measured against investment performance. If your long-term, net-of-fee investment return exceeds the market averages, then you are getting real value from your adviser.•.
__________
Skarbeck is managing partner of Indianapolis-based Aldebaran Capital LLC, a money-management firm. Views expressed are his own. He can be reached at 317-818-7827 or [email protected]
Please enable JavaScript to view this content.