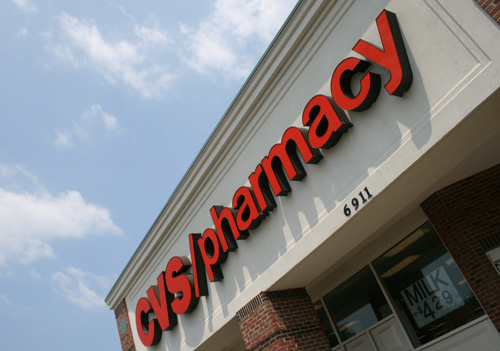 Pharmacy giant CVS Health and the owner of Lockerbie Marketplace downtown filed objections Tuesday night to Marsh Supermarkets' plan to sell 26 stores to two Ohio-based grocery chains for $24 million.
Rhode Island-based CVS Health—which in April paid $38 million to buy the pharmacy accounts and inventory of the 37 stores where Marsh operated pharmacies—is fighting to enforce a provision in that deal barring those stores from reopening pharmacies for five years.
Marsh said in a bankruptcy court filing Tuesday that the store purchasers—Cincinnati-based Kroger Co. and Findlay, Ohio-based Fresh Encounter Inc.—"are only willing to proceed with the sale transactions if this use restriction is removed."
Marsh contends that the CVS agreement only bars Marsh itself from operating pharmacies at the locations. Further, it asserts that even if the condition does apply to buyers, the language "is unenforceable under the bankruptcy code."
In its Tuesday night filing, CVS seeks to put the brakes on a bankruptcy court hearing that's scheduled for Wednesday to consider the store sales. Attorneys for the company call the prohibition a "crucial" element of CVS' deal to buy the pharmacy business and "demand ample time to brief all legal issues surrounding the enforceability of the covenants."
In the other objection, Gershman Partners and Citimark, the local development team that owns Lockerbie Marketplace on the east side of downtown, sound less than enamored that Fresh Encounter, a privately owned chain with 21 locations, is the proposed buyer for their store.
Gershman and Citimark assert that the court-approved bid procedures for Marsh's store auction stipulated that buyers provide landlords with "adequate assurance" that they have the financial wherewithal and operational savvy to fully perform under the leases they'll be taking over.
Fresh Encounter has failed to fulfill this requirement, according to Gersham and Citimark, because all it has provided is a "self-serving" statement that asserts it has "received a commitment for acquisition financing for this transaction."
The objection states: "Although the bankruptcy code does not offer much explicit guidance on what satisfies this 'adequate assurance' condition, it is clear that the self-serving language in the adequate assurance letter is woefully insufficient, and that actual evidence such as financial data, business plans, business and financial projections and even expert testimony must be offered in order to satisfy the 'adequate assurance' condition."
Gershman and Citimark have a lot riding not only on ensuring that another grocer fills Marsh's 41,000-square-foot space but also that the new tenant performs well. That's because under the Marsh lease in addition to collecting monthly rent it receives 2.5 percent of all annual gross sales exceeding $17.5 million. Under that provision, since 2012 the landlord has received nearly $706,000 in percentage rent from Marsh.
Please enable JavaScript to view this content.