Blair Milo says she hopes to "build collective energy" around the state's existing workforce development efforts in her newly created cabinet post inside Gov. Eric Holcomb's administration.
As the incoming secretary of career connections and talent, Milo faces the task of unifying and clarifying a system that has been described by top Indiana leaders, including House Speaker Brian Bosma, as disjointed—all without becoming yet another silo.
The Governor's Office says her job, which was formed via executive order by Holcomb, will be "responsible for connecting Hoosiers with employers and filling the estimated 1 million job openings expected over the next 10 years in Indiana." Milo is being paid $171,500 per year.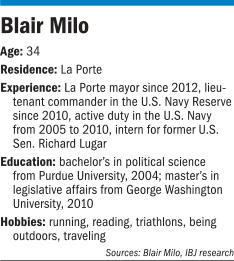 The hire comes as Indiana's unemployment rate is at a near-record low of 3 percent. A chorus of employers in search of talent says the state needs to do a better job helping connect candidates to potential jobs.
The 34-year-old La Porte mayor, who plans to resign from her post and begin at the state Aug. 14, said she has experienced "feeling as though there's a lot of really talented, dedicated people doing good work in this space, but not necessarily connected to all the other entities that are trying to address similar challenges."
But although Milo will serve as a cabinet-level secretary in Holcomb's administration, most of the agencies and institutions responsible for job recruiting, education and training, and other workforce needs won't actually answer to her. In fact, the only major agency she'll oversee directly is the personnel department, which handles hiring for state government.
Holcomb's spokeswoman, Stephanie Wilson, insists that's not a problem. She compared the position to another Holcomb created—director for drug prevention, treatment and enforcement. The governor appointed Jim McClelland, former CEO of Goodwill Industries, to coordinate efforts to combat drug addiction.
McClelland "doesn't oversee any of the involved agencies directly, but he identifies and pulls together all the related efforts to better coordinate and utilize programs and resources," Wilson said. "Milo will do the same on the jobs front, working to make connections between people and state programs."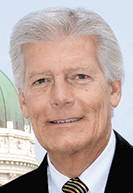 Burton
Indiana Manufacturers Association President Brian Burton said his group hopes the position "brings clarity."
"This person has to serve as an ombudsman to a very confusing workforce-development system," Burton said. "One of the toughest questions I get from a manufacturer is, 'I need help in skills upgrading and who can I call?' There are numerous agencies, phone numbers and programs around the state. Hopefully, this person will serve as a coordinator."
Milo said she is seeking to help the "average Hoosier" easily interact with different parts of the system.
"We want to ensure that Hoosiers have the opportunity to pursue a career, not just a job, where they feel passionate about what they're able to do," Milo said. "Work is a big piece of what grows human dignity. We want to create a better chance to connect with those different types of exciting career paths that we know are in the state."
The 3 percent unemployment rate, she said, is a "blessing and a challenge." She said it will be important for the state to increase its labor-force participation rate, which currently stands at 64.4 percent. That rate measures the number of people who are actively participating in work compared to the number of people eligible—excluding groups like children and retirees.
That will mean finding creative ways to engage a diverse group of people, Milo said.
"There are some populations that have maybe historically been viewed as almost liabilities to be managed when really they are assets," Milo said.
"That would be some of our incarcerated population," she said. "There is some incredible talent to be drawn out of those individuals if they are connected with the right kind of training opportunities to be able to ensure we're reducing recidivism rates and creating greater opportunities."
Her job will also include collaborating with the state's universities to try to convince more people to build careers in Indiana.
"We have incredible opportunity for individuals of all walks of life to be able to take advantage and be a part of the Indiana story," Milo said. "I think we can do more to communicate that and thus grow our talent pool and hopefully retain some of our Hoosiers, particularly those who are taking advantage of the amazing educational institutions we have here."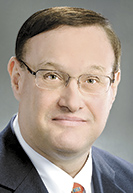 Brinegar
Observers in the business community say they are hopeful Milo will be able to bring fresh eyes to the issue and help streamline efforts.
The state estimates it spends $1 billion a year on various components of its workforce-development system.
Indiana Chamber of Commerce President Kevin Brinegar said Milo's position should be tasked with "helping make sure we get as much return on investment for that training and for those dollars as possible."
But much of that money is controlled by agencies like the Department of Workforce Development, which Milo won't oversee.
"We'll all watch and see how this plays out," Brinegar said.
But he added that the position "underscores even further the importance of workforce development and training to the governor. We think that emphasis and focus is right where it needs to be."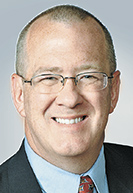 Hicks
Milo's experience in the U.S. Navy and Navy Reserve could help her in this position, said Ball State University economist Michael Hicks, director of the Center for Business and Economic Research.
"One of the things the military forces you to do is look past the organizational structure into what works. I think somebody coming in from the outside might be really helpful."
But Hicks said Milo should make sure to focus on higher-level issues, instead of the "function of matching workers."
"That's almost banal," he said. "The notion that a cabinet official, even the best one ever in history, is somehow going to do a better job than markets in matching workers is naive."
Instead, he said, Milo should "identify where long-term problems really are and help Indiana policymakers come to deal with those."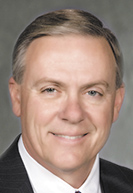 Eckerty
"We're taking a talented person and applying her to a very particular problem for which there's not likely to be a satisfactory solution," Hicks said. "You should treat it as something more fundamental and figure out where the gaps are in training and education."
State Sen. Doug Eckerty, R-Muncie, who serves on the State Workforce Innovation Council with Milo, said her experience as a mayor and the fact that she "has to deal with these problems every day" gives her the right kind of perspective.
"I had a big smile on my face when I saw [Holcomb] made the appointment," Eckerty said. "I smiled again when I saw who he appointed."•
Please enable JavaScript to view this content.