Jo Ellen Meyers Sharp recently received a letter from The Indianapolis Star with some unwelcome news: The monthly rate for her seven-day-a-week print and digital subscription was increasing from $28 to $40.

"That's a lot," said Sharp, a former Star reporter and decades-long subscriber who writes a weekly gardening column for the paper. "That's a pretty big jump for, really, something that's a commodity."

But while Sharp is frustrated by the increase—"it bothers me because the paper is thin," she said—she doesn't want to give up the print newspaper, either. And The Star's parent, Gannett Co. Inc., is counting on her to stick.

It's a dance between newspaper and reader that is not at all unusual these days.

Newspapers—especially daily newspapers—are struggling to deal with falling ad revenue. To pick up the slack, they're ratcheting up subscription rates—even as many are seeing sharp decreases in the number of subscribers.

In the not-too-distant past, advertising accounted for about 85 percent of newspaper revenue, with the remainder coming from circulation, including subscriptions and single-copy sales. Then came the internet—and the wealth of new advertising options that came with it—and the old business model started falling apart.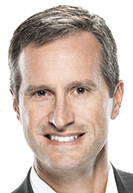 Lindsay
"Historically, newspapers have almost given away their products because they were making so much money on the advertising side," said Matt Lindsay, president of Atlanta-based consulting firm Mather Economics. "Starting around 2008, that was when the calculus changed."

Mather Economics advises companies in a variety of industries, including news, on pricing strategies. The firm's client list includes McLean, Virginia-based Gannett, which owns more than 100 daily newspapers, including publications in Lafayette, Muncie, Richmond and Evansville.

As recently as 2007, the U.S. newspaper industry was bringing in an estimated $55.7 billion in revenue, according to a Pew Research Center report. Of that figure, $45.4 billion, or 82 percent, came from advertising while the remaining $10.3 billion came from circulation.
The Great Recession caused ad spending to plummet. About the same time, advertising was moving from print to online, where companies can target users who fit specific demographics and track how they react. Google and Facebook have been capturing a huge amount of the online ad dollars.

"Those two entities gobble up almost all the growth in digital revenue," said Rick Edmonds, a media business analyst for The Poynter Institute, a Florida-based journalism resource organization.

Faced with the loss of ad revenue, news organizations have been tapping subscribers for more money.

The Pew Center Report estimates that total newspaper revenue in 2016 totaled $29.2 billion. Of that figure, a full $10.9 billion, or 37 percent, came from circulation.

Industry trend

The Star is far from alone in raising rates. IBJ's subscription prices soon are going up as well.

"We will be raising our subscription prices within the next six months. We just don't know how much yet," said IBJ Publisher Greg Morris. "It's just the way of the world."

Currently, IBJ subscriptions cost $89 per year for access to both online and weekly print content. Digital-only subscriptions are available for $69, and print-only costs $82.

The advertising pressures that have hit daily newspapers also have squeezed niche publications, including IBJ and other business journals across the country. But business journals often are the only source of in-depth business coverage in their communities—a reality that may give them greater leverage to raise rates. IBJ's circulation has increased since January 2015, when it began restricting free access to online news.

The Star also restricts free online access, but its circulation has continued to fall—perhaps in part because central Indiana has an abundance of general-interest news available from other sources, including TV stations.

The publication also has resorted to deep discounts to lure in new subscribers, even as it increases rates on existing customers. One recent day, its website was offering one year of online access for $9.99 and six months of seven-day-a-week print delivery and online access for $10.83 per month.

Finding the right pricing strategy is tricky, media experts say. A too-small increase might not bring in enough revenue to make it worth annoying readers. But raise prices too much and you run a higher risk of losing a substantial number of subscribers unwilling to pay more.

And, Lindsay said, as subscription rates increase, the loss of each individual subscriber becomes more painful to the publication.

"You kind of reach the point of diminishing returns," he said.

Both The Star and Gannett's corporate office declined to speak with IBJ for this story. But during a recent call with investors, the company's leadership talked about the rate hikes.

Gannett CEO Robert Dickey said during an Aug. 3 call that the company spent the first part of the year "studying and testing our print subscriber pricing strategy" and established increases that will roll out this year.

"Our pricing test indicates we still have great pricing elasticity throughout the subscriber base but especially with our core, most loyal audience that values our content and is willing to pay a premium for it," Dickey said. "These increases might cause a slightly larger decline in our year-over-year circulation volume trends. However, we are focused on maximizing a bottom-line economic opportunity."

As a niche publication, IBJ has been somewhat insulated from larger news industry trends. The IBJ newsroom has 15 full-time equivalent positions, slightly up from 1990.

But many other publications have had deep cuts to their staffs in recent years, which creates another risk related to subscription rates.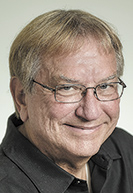 Steffens
"You can't cut your way to prosperity," said Brian Steffens, director of communications at the Donald W. Reynolds Journalism Institute at the University of Missouri School of Journalism. "There's a lot of talk in the industry behind closed doors: 'We can't charge more for something people perceive as less.'"

In response to that reality, Steffens said, newspapers are taking a hard look at what they cover and what they don't.

Many organizations are cutting their national and international news, along with features, because those types of stories are widely available from multiple outlets, Steffens said. At the same time, they're beefing up local government reporting, investigative journalism and local crisis coverage—coverage unique to that news outlet.

The Star, for instance, has promoted its watchdog journalism, including its exclusive coverage of sex scandals within USA Gymnastics—for which it has won numerous journalism awards.

No one answer

Although the industry is relying on subscribers for more and more revenue, there's no single model for achieving success.

"There's a lot of experimentation going on in the industry," Lindsay said. "It's a very complex problem."

One area of experimentation is called bundling: offering different combinations of news products for different subscribers. Bundles might include some combination of print and online content, or they might be organized around topics.

"What they're starting to realize is that they can come up with targeted products around a particular customer niche," Lindsay said.

As an example: Atlanta-based Cox Media Group offers specialty online sites geared toward sports fans. Dawg Nation offers University of Georgia sports news from the Atlanta Journal-Constitution, a Cox newspaper. Cox also offers SEC Country, which focuses on football news from SEC conference schools.

Newspapers are also looking at dynamic pricing for subscriptions, Steffens said. Similar to the pricing model for airline tickets, different subscribers might pay different rates depending on the category they fit into.
The Star appears to be following this strategy. Two seven-day-a-week subscribers who passed along their rate-increase notices to IBJ were paying different monthly rates—$28 and $39. The new rates were $40 and $53.50, respectively.

(In both cases the subscribers pushed back, and neither ended up paying that higher price. The subscriber paying $39 was able to get a one-year delay on his increase, and the subscriber paying $28 was offered a new rate that was lower than what he had been paying.)

Newspapers also are experimenting with entirely new ways to earn a buck.

"Most are trying to develop a variety of new revenue streams," Edmonds said. "Back in the day, there used to be advertising and circulation and 'other,' and 'other' was a tiny fraction—maybe 1 or 2 percent."

Now, Edmonds said, some publications earn up to 10 or 15 percent of their revenue from sources other than circulation and ads.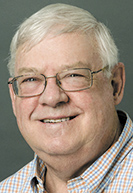 Edmonds
For some publications, that means special events. Pittsford, New York-based Gatehouse Media LLC has what it calls an "experiential marketing division," Gatehouse Live, which is based in Las Vegas and produces expos and other events around the country.

Some news organizations are stepping into digital marketing, charging customers for help with things like planning ad campaigns and e-mail marketing. "That's quite a substantial business in many places," Edmonds said.

Gannett is active in that realm. Last year it bought California-based digital marketing company ReachLocal Inc. for $162.5 million.

And in April of this year, ReachLocal itself acquired SweetIQ, a Canada-based marketing analytics and automation company, for $31.6 million.

Locally, ReachLocal's network includes Indy Star Media, which describes itself as an "internet marketing and advertising agency."

Companies, including The Star, also have begun making money through so-called native advertising—stories that are sponsored by a company and labeled as such but may resemble a news story.

Experimentation likely will continue as newspapers try to forge a new business model, media experts say.

"I don't see that as something that happens quickly," Steffens said. "They're going to tweak every piece of it until they find something that will work. And it's not going to be the same thing for every paper."•