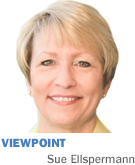 Rural Indiana is at a crossroads, with the future of our small towns and unincorporated areas dependent on how they respond to a world that is shifting around them.

If these communities are going to meet this challenge, they will need to rely on their biggest asset: that "sense of place" and intimacy that is ingrained in them and which so many urban and suburban areas try to replicate.

The challenges these areas face are daunting. As agriculture and manufacturing has dramatically improved efficiencies, fewer jobs exist and Hoosiers (especially young college-educated ones) are migrating to urban and suburban areas for better opportunities causing local tax bases to suffer. The population that remains is aging and families are shrinking, with more and more of them being headed by a single parent or two working parents. Fewer and fewer boomerang kids—the ones who move away to start careers but return home later to raise families—are coming home.

Around the state you will see small communities that have bucked these trends with a strong sense of place. They have defined themselves clearly, perhaps by promoting homegrown artists or local histories. They have created cultures that attract young entrepreneurs and celebrate special residents. They have nurtured civil discourse and encouraged collaboration. They have tapped into stories that intrigue us, spotlighted special architecture or focused on talented groups among them.

In other words, they have drawn from the arts and humanities—history, literature, poetry, philosophy and ethics, world languages and cultures, religious studies, archaeology and related disciplines—to improve their quality of life and their sense of purpose.

This requires an investment most of these communities don't have. They don't have the large tax bases, generous corporate partners and thriving philanthropic communities that sustain larger cities. And while some enjoy the support of a wealthy benefactor or family, most tax revenue is stretched beyond the ability to consider nonemergency investments. That is where the National Endowment for the Humanities and National Endowment for the Arts grants and agencies make a big difference.

Indiana has made a concerted effort to promote the STEM (science, technology, engineering and math) disciplines, and, as a college president and engineer, I support that effort 100 percent. But I don't believe that this emphasis should be at the expense of the arts and humanities.

Few problems can be solved to the third decimal point. Instead, they require human creative solutions: the kinds of solutions that are found in our history, our literature and our public conversations, that define us and give us a sense of place, and that are helped along by grants from the NEH and NEA.

Elimination of the NEH or NEA will not automatically spell the end of Indiana's rural communities. However, these cuts may drive yet another nail in the their coffin. For some, it will be one nail too many.•

__________

Ellspermann is president of Ivy Tech Community College and a former lieutenant governor of Indiana.