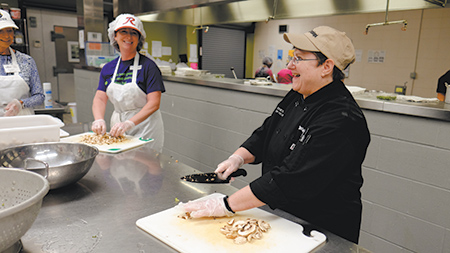 A tight job market can be tough for any employer, but especially for organizations that have limited resources and a budget at the mercy of donations and grants.
With unemployment rates hovering around 3 and 4 percent in most of Indiana for months, some local not-for-profits have seen spikes in turnover and lengthy delays in filling open positions.
"We always have a few openings," said Nancy Ahlrichs, chief talent officer for United Way of Central Indiana, which has 123 employees.
To combat the problem, some local entities have increased their attention on retaining existing staff, encouraging volunteers to move into paid positions and expanding their searches when jobs become available by targeting recent graduates or community clubs or schools.
But that's not always enough. According to research from Washington, D.C.-based Nonprofit HR, 50 percent of not-for-profits plan to hire this year, but nearly two-thirds of organizations don't have a recruitment plan and 81 percent don't have a formal retention plan.
That could make hiring even more difficult going forward.
"Unless the sector makes more intentional investments and has a more intentional focus on how they bring people in…. my calculation, my prediction is that the sector will fall behind," said Nonprofit HR CEO Lisa Brown Alexander.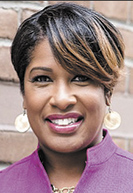 Alexander
Some local not-for-profits, including United Way of Central Indiana, have formal recruiting and retention plans already in place, but others, such as the YMCA of Greater Indianapolis, do not.
"If you don't have a plan for keeping [employees], then you are more vulnerable to them leaving," Alexander said.
And most not-for-profits still rely on potential employees' desire to do good as a tool for attracting and keeping employees.
"Our mission is what gets people here," said Kathy Moreland, associate vice president of human resources for the YMCA of Greater Indianapolis.  
Getting people in the door
The recruitment process is where the relationship with a potential employee begins, according to Alexander, so it needs to go well.
She suggested groups audit their hiring process—"just like you would audit your finances"—by having someone they know apply and give feedback.
Some organizations, though, are even struggling to get people to apply.
Cathy Graham, executive director of the Indiana Association of Resources and Child Advocacy, said the agencies she works with have started hiring college graduates as soon as they have their degrees because it's one of the agencies' only options.
She said the shortage in the workforce is a result of increasing numbers of retirees and demand for child services.
Her organization, which has a staff of six individuals including herself, had to advertise for a position twice and it still stayed open for about eight months. She said the association initially posted the job in October, and ended up waiting for someone earning a master's degree in social work to graduate the ollowing May.
"That's not unusual now," Graham said.
But other organizations, such as United Way, say the number of applicants isn't the issue—it's the quality of candidates.
"Finding that match is very important," Ahlrichs said. "It's not just us. This has been a challenge from a recruiting standpoint basically since the end of the recession."
In addition to the social services jobs, local leaders say the biggest needs are in the IT field, fundraising and part-time hourly positions, like lifeguarding at the YMCA.
Moreland said the YMCA has more than 100 job openings, but most are part-time.
The YMCA, along with other local organizations, often recruits employees from their volunteer base because once volunteers become part-time employees, there's a greater chance they will transition to full-time positions.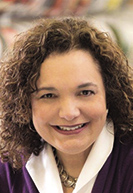 Vigran
Second Helpings CEO Jennifer Vigran said most members of her 23-member staff actually started as volunteers.
"We're seeing the nonprofit sector becoming that second career for people," Vigran said. "I frequently have conversations with people who work in the private sector on how they can transition to the nonprofit sector. You cannot underestimate the importance and the reward that comes with working for your passion."
Tracking turnover
Turnover rates can vary greatly depending on the type and size of the organization, but can hit high levels, especially in the social service industry.
According to preliminary research from the Indiana Association of Resources and Child Advocacy, turnover for child care or youth workers hit 46 percent last year. For therapists or clinicians, it was 26 percent.
Even mid-level management positions had 16 percent turnover.
"It's difficult work," Graham said. "And sometimes people in their first two years discover this is not the work for them … and because the unemployment rate is so low, there is a choice for opportunities."
The YMCA, which has 290 full-time employees, averages about 12 percent turnover, according to Moreland.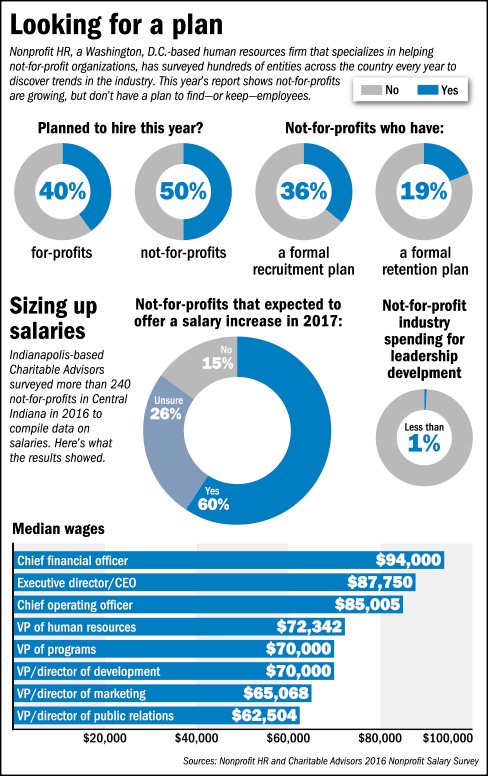 She said the organization doesn't have a formal retention plan but tries to attract and keep employees through perks like a free membership and free childcare for up to four hours per day.
"I've had several people say my benefits are what's keeping me here," Moreland said.
At United Way, turnover jumped to 22 percent last year—up from just under 11 percent in 2012.
Ahlrichs said her goal is to reduce it by 2 to 3 percent per year. United Way is on track to hit 13 percent this year, but she cautioned that it's still early.
Part of the problem is that a key position—chief talent officer—has been open for a couple of years. Ahlrichs worked for United Way in a similar position for five years, but left in 2012 for a job in the private sector. She returned at the beginning of 2017.
"You always get the best results no matter what your goal is when someone is focused on it," Ahlrichs said.
About a third of respondents in the research conducted by the Indiana Association of Resources and Child Advocacy said the top reason employees in the human services sector leave their jobs is because they receive a higher-paying offer. But other organization leaders say pay doesn't seem to be the main reason for turnover.
Instead, not-for-profit leaders say employees leave for other not-for-profits or relocate to be closer to family.
Alexander said other factors such as a toxic work environment or poor leadership often play into someone's decision to leave.
"It's pretty basic stuff," Alexander said.
Katie Zarich, who spent more than 10 years in the not-for-profit sector before joining Cummins Inc. as external communications manager in 2015, said she left her job as financial optimist for Building Tomorrow Inc. because she realized she wanted to return to a communications role.
Prior to working for Building Tomorrow, Zarich served as deputy director of public affairs for the Indianapolis Museum of Art.
"I think in nonprofit careers, people often see them as giving their lives a sense of purpose," Zarich said. "I haven't found my experience in the corporate world to be dissimilar from that. Everyone at Cummins is very committed to the mission."
Second Helpings recently lost two employees. Vigran said one person left a part-time position for a full-time job offer, and the other pursued an opportunity to work on hurricane relief in Florida.
"I'm not seeing people leave just because they're jumping to another job," Vigran said.
Ahlrichs said the key to retaining employees is creating an environment that they won't want to leave, so when other opportunities come up, they don't pursue them.

"It's almost never about money," Ahlrichs said. "It's about the experience."
But local not-for-profits do regularly research compensation rates to ensure they're offering competitive salaries.
"That's something we're always looking at," Vigran said. "Nobody is going to get rich working in the nonprofit sector. We know that… . We always try to strike a balance."
Kathy Jones, who started as director of hunger relief for Second Helpings in August, said she makes about the same salary now that she did working as executive chef at upscale seafood restaurant Salt on Mass, and her job now is what she's been hoping to do for years.
"It's my dream job," Jones said. "From a professional standpoint as far as cooking, it's almost like being on 'Chopped' every day… . It's really cool cooking wise and creativity wise."
Staying put
So how can not-for-profits keep employees from walking out the door?
According to Alexander, it's important to train employees, develop their skills and provide opportunities for growth and advancement.
"It's essential," Alexander said. "You can't have 100 people in an organization and nobody paying attention to their needs. That's a recipe for disaster."
Zarich agreed that organizations that don't offer career development or only have specialized positions could be at risk of losing employees.
In the not-for-profit world, "your career trajectory can be unclear," Zarich said. "It can be a tremendous career to work in the art museum field, but there aren't many art museum jobs. You can specialize yourself out of a job."
Training employees comes at a cost, but it's an expense worth fighting for, according to Alexander.
It can also have an indirect cost. Ahlrichs said regular training provided to United Way staff can cause its employees to be targeted and recruited for jobs at other organizations and companies.
"The last thing we want to be is a training ground for other employers," Ahlrichs said. "We invest a lot in their training and we want them to stay. We need them to stay."
To keep employees at United Way, Ahlrichs said she has a list of ideas and programs she's implementing, including having one hour one-on-one meetings with every employee to discuss their experience and concerns. She's also assessing what type of training each individual needs.
As for career development, Ahlrichs has started offering what she describes as "lunch and learns" to help with resumes, interview skills and internal networking.
And not all initiatives come with a price tag. Every Friday at 4 p.m., United Way employees have a dance party in the office.
"You can hear people running to the place where the dancing is going to occur at 3:59," Ahlrichs said.
Another perk United Way just launched this month: Employees will be given up to two paid vacation days to give back to the community and volunteer somewhere. It could be at their child's school or church or any organization they care about.
"I think it is something that will make us very competitive with any other organization," Ahlrichs said.•
Please enable JavaScript to view this content.