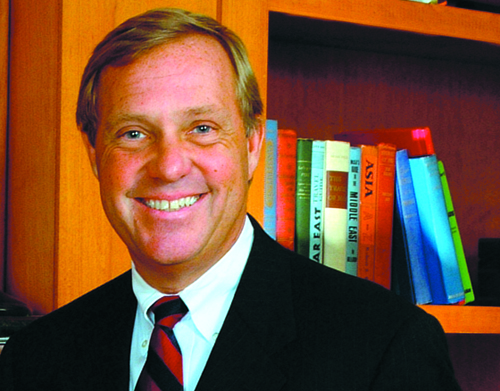 Longtime broadcasting executive Christopher Wheat, who helped turn WFBQ-FM 94.7 into a dominant player in local radio, died Friday at 66.
Wheat, a radio executive for more than 40 years, was the general manager at Q95 from 1984 to 2006. The station, powered largely by the Bob & Tom Show, was the market's top revenue generator through much of his stint.
In addition to WFBQ, Wheat also managed sports-talk station WNDE-AM 1260 and alternative rock station WOLT-FM 103.3 (formerly WRZX-FM) as market manager for Clear Channel Communications, which changed its name to iHeart Media in 2014.
After leaving Clear Channel, Wheat ran Entercom Communications' Norfolk, Virginia, radio cluster for about a year, but returned to Indianapolis in fall 2007 as general manager of Cumulus Media Inc.'s local operations, overseeing adult-hits station WJJK-FM 104.5 and country stalwart WFMS-FM 95.5. 
In 2012, Wheat departed Cumulus and became general manager for the Saga Communications station cluster in Asheville, North Carolina. He retired in 2015.
Stations under Wheat's guidance won nine Marconi Radio Awards, which honor the nation's top stations. 
According to his obituary in the Cincinnati Enquirer, Wheat served a stint as president of Radio Broadcasters of Indianapolis, was board member of the Leukemia Foundation and recipient of the first Indiana Children's Wish Fund Megan Skinner Award. He also was a board bember of the St. Vincent's Children's Hospital in Indianapolis. 
Wheat graduated from the University of Cincinnati—where he played baseball. He is survived by his wife of 45 years, Rebecca, and two grown children. 
A memorial service is scheduled for 2 p.m. on Oct. 23 at Madeira-Silverwood Presbyterian Church in Cincinnati.
Wheat's family is asking that memorial contributions be directed to the Ocular Melanoma Foundation.
Please enable JavaScript to view this content.