At the 50th wedding anniversary party for Gene and Marilyn Glick, the couple handed out gifts rather than accepting them.
The Glicks drew names to give 50 guests $1,000 each to donate to a charity of their choice.
Fast forward 20 years, and the Indianapolis-based Gene B. Glick Co. is taking a cue from its late founders. Last month, the company announced that, to celebrate its 70th anniversary, it selected 70 employees to designate $1,000 donations to a not-for-profit of their choice.
And unlike most employer/employee philanthropy programs, which match workers' donations, the Glick employees did not have to make any contribution.
"I would love to take credit for this idea, but I basically ripped it off Gene and Marilyn," said David Barrett, president and CEO of Gene B. Glick Co. and Glick Philanthropies. "People were just absolutely thrilled at the opportunity to do this."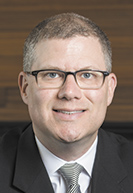 Barrett
The effort is an example of a trend toward employee-directed giving, a broadly defined concept that executives hope might be an innovative way to engage employees. Some companies offer employees money to donate to charities with no strings attached, while other initiatives are designed to reward volunteer efforts.
The shift comes as employees, especially millennials, increasingly expect employers to give them ways to be involved in the community. According to Conscious Company Magazine, 88 percent of millennials say their job is more fulfilling if they have an opportunity to make a positive impact.
"I think these programs are popular because it gives employees a decision-making ability," said Una Osili, Indiana University Lilly Family School of Philanthropy associate dean for research and international programs.
Barrett doesn't expect the recent Glick initiative to recur annually, but he's willing to consider repeating it at some point.
"I hadn't really thought about it on an annual basis," he said. "But if we didn't do this program again for our 75th anniversary, I'd be shocked."
General Electric introduced what's considered traditional corporate matching in 1954. It's now widely used to encourage employee giving.
But Osili said more companies are expanding these programs or introducing new ones that offer more employee input on company giving.
Boston-based Cummings Properties, a commercial real estate company, is credited with creating what's referred to as employee-directed giving in 2012, when it launched a program to give staff members $1,000 each to donate to charity.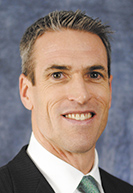 Clarke
Cummings Properties President and CEO Dennis Clarke said company leaders had been brainstorming ways to get employees involved with the firm's philanthropic dollars, "and we thought, 'Why don't we try it?'"
The first year, the program included only a portion of the staff, with $80,000 donated overall. But the next year, it was expanded to include all employees.
"One thousand dollar donations are quite meaningful," Clarke said. "And they're coming from people who don't typically give away four-figure donations."
The Cummings program has donated more than $1.39 million so far. In 2016, the company distributed $326,000 to 233 not-for-profits designated by employees. Up to five employees can select the same charity.
Once a year, employees submit an online designation form. The company will either mail the check to the charity, or the employee can hand-deliver the check.
"We want to make it really easy for everyone to get involved," Clarke said.
Tweaking the model
In Indianapolis, Charitable Advisors LLC introduced a similar program this year, but on a smaller scale.
After Hurricane Harvey tore through Houston in August, Charitable Advisors President Bryan Orander split $2,000 among his four employees and allowed them each to decide which disaster-relief agency should get their portion. The employees did not have to contribute any personal dollars.
"It was probably more than any of them would have considered giving individually," Orander said. "I felt like letting them direct the $500 gave them more ownership."
Giving programs that don't include an employee financial contribution are still the exception, but they're spreading.
The tech sector, in particular, is experimenting. San Francisco-based Salesforce.com Inc., for example, rewards its top 100 volunteers with a $10,000 grant they can donate to a not-for-profit.
Tech firms are not as constrained by the way giving has always been done, Osili said. "Younger companies, especially in the tech sector, are seeking newer approaches and are also finding success in those kinds of models," he said.
Companies in more traditional industries are also trying new approaches.

Earlier this year, Pittsburgh-based PNC Financial Services gave 265 Indiana employees, including 153 in central Indiana, a $50 gift card to spend on a teacher project on DonorsChoose.org.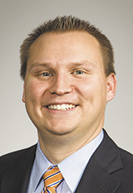 Perrin
"It was almost like Christmas, going in and you have your money to give," said Andrew Perrin, regional executive for treasury management for PNC and a participant in the program.
The one-time program was part of PNC's ongoing initiative to fund up to $5 million in teacher projects on DonorsChoose.org in the next two years.
The financial institution also offers grants of $1,000 to $3,000 for employees who volunteer at least 40 hours every 12 months at an early learning center. The donation goes to the center where the employee volunteered.
"It's just really nice to be able to make that time so much more impactful," Perrin said.
No less impact
By letting employees distribute company dollars, employers can end up awarding multiple small donations, rather than a few large ones. But most observers say that doesn't lessen the charitable impact because the recipients tend to be local operations with tight budgets.
For example, one Glick employee sent a $1,000 donation to the Indianapolis Black Firefighters Association, which reported less than $25,000 in total revenue in 2015.
"It's not always about the zeros," Barrett said. "We did decide to go wide instead of deep on this program … . There are a lot of organizations where $1,000 is a lot of money."
Orander said that because Charitable Advisors' total—$2,000—was fairly low to begin with, splitting four ways didn't lessen its impact.
"Certainly when you get into five figures, that could make a big difference," he said. "I think it depends on the goals of the company."
And employee-directed giving is usually only one part of a company's overall social responsibility plan, which often includes large donations.
For Cummings Properties, the employee-directed giving initiative is a fraction of the company's philanthropic budget: Two other programs annually provide $10 million each to not-for-profits.
Clarke described the employee-directed part of the program as "an extra" component of the company's philanthropic strategy.
"We get more buzz and feedback from the [employee-directed giving] program than the other two combined," he said. "It's that noticeable."
What's the goal?
Experts caution that companies need to determine their philanthropic goals before diving into any employee-directed giving program.
Is the goal to improve employee engagement with giving or encourage more employees to volunteer? Does the company want to support one cause or organization or does it want employees to have flexibility in their decision?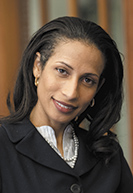 Osili
"There are ways to incentivize giving that aligns with the company's goals," Osili said.
Kathy Pedrotti Hays, president of consulting firm Pedrotti Hays Inc. and co-founder of the Taking Care in Business podcast, said there are two ways to implement employee-directed giving. A company can offer employees a certain amount to designate to a charity of their choice or it can allow employees to collectively pick organizations or causes the company will donate to.
"I think both are great ways to engage employees," Hays said.
A benefit of the collective model, according to Hays, is that it creates a unified position among employees and could help strengthen the company's brand. Individual designations can help promote giving, but don't give the company a unified cause to support.
PNC's corporate social responsibility is centered around early childhood education, and the recent $50 gift card program offered employees the freedom to support a specific project.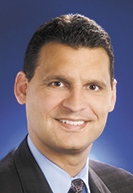 Kucer
"I think it has gotten very positive responses from our employees," said Jeff Kucer, PNC client and community relations director for central Indiana. "I think our employees like that we're so strongly committed to a cause."
Clarke said Cummings' employee-directed giving has helped his staff become more mindful and engaged with local organizations because they will do research before making a decision. It's led to employees discovering not-for-profits they've never heard of and sometimes continuing their involvement through volunteering.
Clarke said he recommends that companies implement similar programs. But he said he understands every business is facing different circumstances.
"From our firsthand experience, we're not going to let that program go away," Clarke said. "It's too positive."•
Please enable JavaScript to view this content.