The School of Education at IUPUI is splitting from its sibling at Indiana University in Bloomington so it can lean into conversations about race and social justice that are exploding across the country.
The separation happens officially next July. But already, leaders of the IUPUI school say they are focusing more intensely on urban education, with the goal of arming future teachers, no matter their backgrounds, with enough "cultural competencies" to be successful in any school.
The change comes during a period of evolution for Indianapolis Public Schools—with which the university wants to partner more strongly—and as state officials are grappling with the need to recruit a more diverse set of teachers.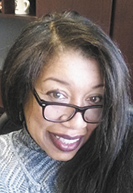 Hughes
Robin L. Hughes, the executive associate dean of the IUPUI school, said the goal is to change the perspective of educators who will teach in urban settings. And she uses the term "woke"—which means to be aware or to be awakened, especially in relation to social justice—as she describes the needs.
"We have one of the wokest schools on campus," Hughes said of the IUPUI School of Education. And she said she wants to use that perspective, which is intertwined throughout the curriculum, to create social change in schools.
"We want our teachers to teach folks consciously," Hughes said. "There would be no reason for Colin Kaepernick having to kneel if everyone went through the School of Education here. You would have a commissioner of the NFL that would be woke. You would have [NFL] owners who were woke."
It's about education, too, she said.
"There would be no disproportionality in terms of students [of color] who are over-suspended, thrown out of school, dropping out of school, being pushed into the school-to-prison pipeline," Hughes said. "There is a reason why that is happening."
The issues of race and social justice are interwoven throughout IUPUI's curriculum, with students taking classes such as "Cultural and Community Forces in Schools," "Organizational Change in Culturally and Linguistically Diverse Schools," and "Critical Race Theory."
This is a relatively new approach for education schools, said Rich Milner, a professor of urban education at the University of Pittsburgh who does national research on teaching about race in schools. It used to be that these issues were addressed in just one or two classes.
IUPUI's "move is on par with what institutions across the country should be doing," Milner said. "The programs that are most transformative or most useful to students are programs where these issues are infused throughout the entire program. It's thought about in every class, in every method, in student teaching. It becomes a part of the fabric of the entire teacher education program."
Minority teacher shortage
Indiana faces challenges when it comes to the diversity of its teaching force compared to its student body.
Ninety-three percent of Indiana teachers are white compared to 67 percent of students, according to the Indiana Department of Education.
And even when the state has tried to address the gap, it has struggled. In the first round of its new Next Generation Hoosier Educators Scholarships—a program meant to encourage high-achieving students to go into education fields—95 percent of the $1.5 million in grants went to white students, according to an analysis by The Indianapolis Star. That's despite targeted outreach to under-represented minorities.
Indiana Higher Education Commissioner Teresa Lubbers said partnerships are in the works with the Indiana Latino Institute, the Urban League and other groups to try to change that.
"We know having schools have a better representation of the students who are [in their teaching force] is a sign of hope for them and it helps them connect in ways I think are important," Lubbers said. "If I am a student of color, I see people like me who are teaching, too."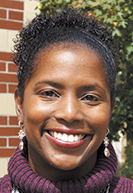 Carson
Mariama Carson, founder and principal of dual-language school Global Preparatory Academy and a graduate of IUPUI's urban principalship master's program, said "there's a huge gap between the need and the pool of candidates that are out there."
She supports efforts to recruit more diverse students into teaching, but she said it's also necessary to better train all future teachers to deal with issues faced in urban schools. Through programs like the one at IUPUI, "the people who are going to be in front of the children are going to be prepared," she said.
In a practical sense, she said, teachers who are culturally competent—regardless of their race—can develop better relationships with parents "who are very different from you, or be able to deal with children experiencing trauma."
"You don't have to look like the children you serve, but you have to understand the challenges and the needs of your students," Carson said. "If teachers have gone to traditional education schools but never taught in urban schools, it's culture shock. It's starting over. The terrain is just different."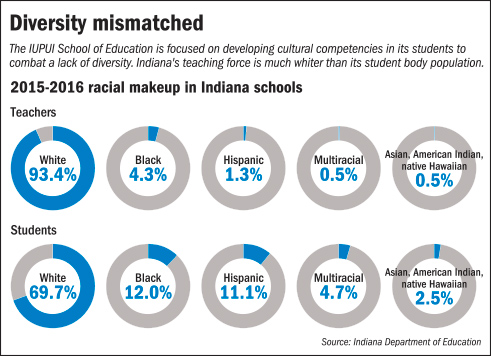 Talking about race
Milner said urban education programs are helpful in teaching future teachers how to talk about race.
Based on his research—a 2016 survey of more than 500 mostly white educators across the country—it appears that more than 80 percent of teachers believed they should be talking about race in the classroom, at least in some instances. But most said they did not feel prepared to do so.
"If you look at every indicator in education in terms of outcomes—patterns related to special education, patterns related to students who are being underserved—race is the factor that shows up across all of these different areas," Milner said "If we're not centralizing race, we're not really getting at what really matters in urban education."
IUPUI is also hoping to parlay its newfound independence—which was approved by IU trustees in August—into stronger partnerships with IPS and the broader community.
"The world doesn't get to be a better place by us just writing papers that 200 or 300 people read," Hughes said. "The world gets to be a better place by doing excellent work in schools, by paying attention and being deeply concerned and committed to what we do in the classroom."
Hughes said the IUPUI school is gearing up for some creative collaborations with IPS. The college plans to re-create an early education degree it once had on the books and possibly create a "lab school" with IPS focused on early education.
"We've also had some pretty good discussions about early college," Hughes said. "What would it look like for students from particular schools to come here and do half a day of high school and half a day of university?"
IPS spokeswoman Carrie Cline Black told IBJ in an email that it is "committed to partnering with IUPUI to ensure that new teachers are best prepared to teach and lead in our classrooms, as well as meet the needs of our diverse student population."
"Year over year, the majority of our student-teachers are from IUPUI, and several of our schools have long-standing partnerships with Indiana University's School of Education," Black said. "We are excited to continue our collaboration with IUPUI and hope their graduates will readily choose TeamIPS when applying for a job."
IUPUI is also taking its mission out to the suburbs. One professor will be working with Hamilton Southeastern Schools to enhance its social justice and equity work.
Some tension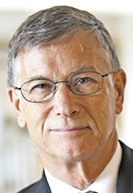 Mason
Terry Mason, dean of the IU School of Education in Bloomington, which will technically oversee the IUPUI school until July 1, 2018, said he believes the Indianapolis program will "thrive" under the separation.
As part of the split, both schools are looking for deans. The IU School of Education in Bloomington has just under 2,000 students enrolled, while IUPUI has about 1,110 students.
IUPUI is "in a position to become a real national leader in the field of urban education," Mason said. "They've hired some very talented faculty in the last few years. I anticipate they will attract students, both graduate and undergraduate, to their programs."
But the split hasn't been without some strain, said IU School of Education professor Victor Borden, who has worked on both campuses. He said there have been "mixed feelings" among faculty.
"There's always been tension," he said "The IUPUI campus school has been growing, developing its own identity and missions and focus that is somewhat different than the Bloomington campus. They're feeling strongly about issues relating to social justice and equity and serving underserved populations."
Borden said the Bloomington school has always focused more on statewide education and social justice issues more globally. "Our focuses and priorities have grown apart," he said.
Hughes said IUPUI officials are committed to their urban mission, despite the occasional complaint from others, because they believe it can improve the environment in schools for all children.
"Folks say we talk about race too much," Hughes said. "The whole world is talking about race a whole lot."
She described one of her students who showed up one day wearing a T-shirt that sported a Confederate flag. No more.
"He is the most conscious person now," she said. "This young person is getting ready to go out there. I need him to be in the schools and in the world with a positive message."•
Please enable JavaScript to view this content.