Local jeweler B.J. Nichols is feeling more optimistic than he has in years heading into this holiday shopping season.

Buttressed by a strong economy, and a new, 3,000-square-foot store expansion, the president and majority owner of Reis-Nichols Jewelers is looking to sell lots of pendants.

Reis-Nichols embarked in January on the addition at its flagship Keystone at the Crossing location, bringing the space to 14,000 square feet, and will host a ceremonial ribbon-cutting Nov. 29.

"With the stock market up, everybody's predicting it's going to be a good season," he said. "When people feel good about their money situation, they tend to buy jewelry."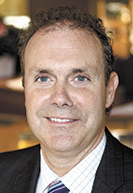 Nichols
Nichols is hardly alone in his exuberance, despite the carnage in the retail sector that's led to scores of store closings.

The Washington, D.C.-based National Retail Federation is projecting holiday retail sales will increase 4 percent over last year, to $682 billion, on stronger employment and rising incomes.

The NRF's latest survey found that only 27 percent of consumers say their spending will be influenced by concerns about the nation's economy—the lowest level since 2009—and below the 32 percent who expressed caution during the 2016 election year.

"Consumers are more confident this year, and that is reflected in their buying plans for the holidays," NRF CEO Matthew Shay said in a prepared statement. "Retailers have been stocking up in expectation of this, and all signs are that this will be a busy holiday season."

The NRF survey also sheds new light on changing consumer habits. For the first time, online retail sites outpaced brick-and-mortar stores as the most popular shopping destination. Fifty-seven percent of consumers preferred filling their cart electronically rather than manually.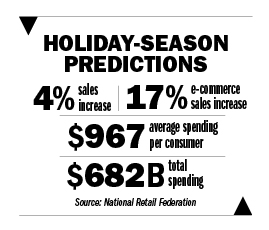 Even so, small businesses, many of which have little in the way of e-commerce capability, are upbeat.

What's known as Small Business Saturday, which this year fell on Nov. 25, has grown into a national movement since American Express launched it in 2010 to support family-owned retailers. Dozens of stores along downtown's Massachusetts Avenue embraced the event by opening early and providing giveaways.

"It is really critical for small businesses to see active support from the community, and this is always our single-biggest shopping day of the year," said Amanda Tafflinger, owner of the Homespun: Modern Handmade boutique.

Homespun, on the east end of Mass Ave, specializes in handmade goods produced by independent artists. The items, available through consignment, include bath and body products, candies, screen-printed T-shirts, kitchen utensils, ceramics and jewelry.

Sales at Homespun so far this year are trailing 2016's numbers, giving Tafflinger extra incentive to draw customers.

"The holiday season is a significant chunk of our annual income," she said. "Fingers crossed, this holiday season will bring people out."

Brick-and-mortar retailers would love to end 2017 on a high note after a brutal year. More than 6,700 store closings have been announced this year, beating the previous all-time high set in 2008.

HHGregg Inc., which had banked on flat-screen televisions in recent years to drive holiday sales, shuttered the last of its 220 stores this spring after steadily losing market share to discount and online retailers.

Another locally based public company, The Finish Line Inc., also is struggling. The retailer of athletic apparel and footwear closed 54 stores in fiscal 2016 and another 25 in fiscal 2017.

In its August second-quarter earnings conference call, Finish Line didn't specifically address expectations for the upcoming holiday shopping season. But executives noted that they anticipate same-store sales falling 3 percent to 5 percent in the two quarters covering the season.

Richard Feinberg, a professor of retail management at Purdue University, said that, while certain chains are struggling, he's bullish on conventional retail overall.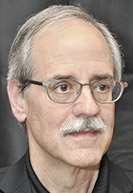 Feinberg
"The retail apocalypse is way overblown," he said. "Retailing is strong and vibrant."

Consumers might have fewer shopping options available to them, but that's not necessarily a bad thing, said Feinberg, noting that "fewer stores means more money for the remaining retailers."

Even the strongest, though, likely will resort to discounting, as retailers seek to compete on price and win the wallets of increasingly price-sensitive consumers, a report from the CBRE real estate firm said.

With the rise of online shopping, consumers have more access to pricing and product information than ever before.

"As a result, we anticipate many retailers will initiate deep discount strategies this season to limit market-share loss to the rising discount and off-price players," the report said.

For the 11th consecutive year, gift cards remain the most popular item on the wish lists of those surveyed (61 percent) by the National Retail Federation, followed by clothing (55 percent) and books, music and movies (39 percent).

Other popular gifts are consumer electronics (33 percent), home decor (24 percent) and jewelry (23 percent), which bodes well for Reis-Nichols and its competitors.

"Jewelers tend to do anywhere from one-fourth to one-fifth of their business in December," Nichols said, "so it's an important month."•