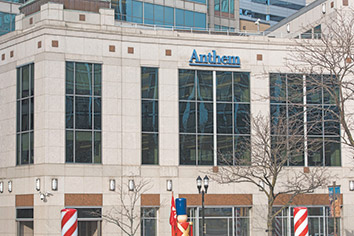 Over the decades, Anthem Inc. built an empire with $84 billion in revenue by sticking to its core business—insurance for medical, dental, vision, disability and behavioral health—and mostly avoiding splashy moves into unrelated businesses.
But now, pressure is building on the Indianapolis-based company to drop its conservative, bread-and-butter approach after one of its biggest rivals, Aetna Inc., agreed to be bought by drugstore chain CVS Health for $69 billion.
The CVS-Aetna deal, unveiled Dec. 3, could dramatically reshape the health care industry, observers say—blurring the traditional lines between separate business sectors, from managed care and pharmacy benefits management to walk-in clinics and drug retailers.
"There's a collision of insurers and providers," said Ben Evans, co-founder and CEO of OurHealth, an Indianapolis-based provider of on-site medical clinics for employers. "Everyone is getting into everyone else's space. It's a battle for the patient."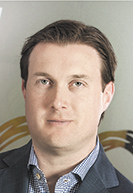 Evans
The CVS-Aetna combination is designed to direct patients into lower-cost settings, such as a walk-in clinic instead of primary-care office, for basic services like getting a flu shot or learning how to manage diabetes. CVS has more than 9,700 pharmacies and 1,100 MinuteClinics. That could give the combined companies more control over how people receive health care, and how much they pay for it.
Anthem declined to comment, but already some experts are mentioning it as the next health insurer that could be scooped up, perhaps by another retail chain.
"Of Aetna's competitors, which one is the mostly likely to be acquired next? Anthem is a possible target," wrote Ed Ponsi, managing director of Barchetta Capital Management in New York City, in a column for TheStreet.com.
He pointed out that Anthem has roughly the same market value as Aetna. The Indianapolis company is valued at $57 billion, just a shade below Aetna, which got a healthy boost to $58 billion after the deal was announced.
But others are not so quick to writoff Anthem.
"I think Anthem is too big. They're huge," said Vishnu Lakraj, a health care analyst at Morningstar Research Services in Chicago. "It's going to be a tall task for anybody to buy out Anthem."
The prospects of another huge drugstore chain following CVS' lead in buying a health insurer like Anthem is remote, he said. Walgreen's, for one, is still busy integrating its last major acquisition, the $4.4 billion purchase of 1,932 Rite Aid stores.
In any deal, he added, Anthem is more likely to be the acquirer than the one acquired. The problem, however, is that there are not a lot of retail health care companies just waiting to be bought.
One possibility: Anthem could look at buying Rite Aid's remaining 2,600 stores. Walgreen's tried to buy the entire company for $17 billion, but was forced to scale back under government pressure.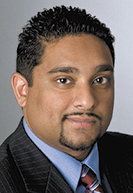 Lekraj
Another possibility, Lekraj said: Anthem could buy Express Scripts, an independent pharmacy-benefits manager based in St. Louis. Pharmacy-benefits managers are middlemen that help select which drugs are covered for patients and that negotiate discounts with drugmakers.
Express Scripts CEO Tim Wentworth last month said he's open to a deal with a health insurer or partnering with Amazon.com Inc., which is reportedly considering a push into the pharmacy business.
But there's a wrinkle: Anthem and Express have bad blood between them, and as a result are winding down a PBM contract that expires in 2019. Anthem had accused Express of overcharging it by billions of dollars.
Anthem announced in October that it would set up a PBM of its own, called IngenioRx, and offer a "full suite" of services to potential customers. In doing so, it set up a five-year agreement with CVS Health to process claims and provide other services.
But now that CVS has announced a mega-deal to acquire one of Anthem's biggest rivals, Anthem "will most likely terminate" that arrangement, Barchetta Capital's Ponsi said.
Wheeling and dealing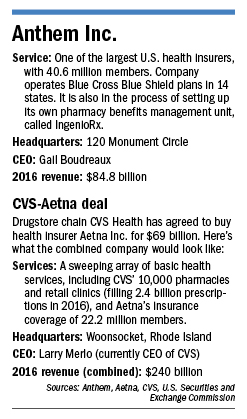 At Anthem, M&A strategy has been a moving target. Just last spring, the company was forced to make a huge adjustment when it abandoned its planned $48 billion acquisition of rival Cigna Corp. after a federal judge blocked the deal on antitrust grounds.
In response, the company told investors its backup plan was to concentrate on smaller tuck-in deals, buy back up to $2 billion in stock, and expand high-revenue and high-margin business lines, including Medicare Advantage plans and specialty lines such as disability, dental, vision and behavioral health.
"I think it's really important to understand we've not been sitting back, relaxed, through the Cigna journey," then-CEO Joseph Swedish told investors at a UBS Global Healthcare Conference in New York City on May 24.
But will Plan B work in such a turbulent health care industry, or will Anthem need to go to Plan C now?
Some say Anthem won't be pressured into doing a big deal quickly, but might be more interested in considering new relationships than it was in the past.
"I don't think Anthem is the type to do a panic acquisition," said Les Funtleyder, health care analyst for E Squared, a hedge fund based in New York City. "They could do a partnership with pharmacies, or with hospital chains, maybe. They don't have to buy them; they could partner with them. Or they could grow something organically."
Two decades ago, Anthem tried to do just that. It formed a group of primary-care doctors, called American Health Network. Anthem wanted to reduce health care costs and deliver savings to its bottom line by implementing managed-care techniques.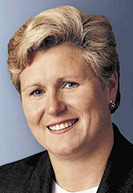 Boudreaux
American Health Network grew, pulling in numerous specialties. But in 1998, just four years after its founding, Anthem sold the operation to its doctors after it racked up a string of losses.
The Carmel-based operation grew to 300 doctors and remained independent until this year, when it agreed to sell itself to Anthem's biggest competitor, Minneapolis-based UnitedHealth Group's Optum division, for an undisclosed price.
UnitedHealth, with revenue last year of $185 billion, is the largest health insurer in the United States, more than double Anthem's size. It has grown, in part, by buying doctors' practices around the nation, gaining control over where its members go for treatment.
UnitedHealth upped the ante on Dec. 6, agreeing to buy the physician group of the Denver-based kidney-care firm DaVita for $4.9 billion in cash. The purchase includes about 280 clinics in California, Florida, Washington and other states, offering primary and specialty care, as well as 35 urgent-care centers and six outpatient surgery centers.
"Optum has been doing this for more than 20 years, and I wouldn't be surprised to see Anthem move in that direction," Evans of OurHealth said.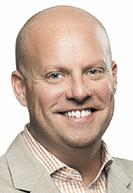 Brenner
New CEO on board
One clue that might be likely: Anthem last month hired a new CEO, Gail Boudreaux, who formerly worked as a top executive at UnitedHealth when the company was bulking up its Optum business.
"Gail was one of the leading forces at United during Optum's meteoric rise," Evans noted. "If you look at the leadership change at Anthem, that might suggest they're changing their thinking about how they play in the provider space."
Another approach might be for Anthem to bide its time to see how the CVS-Aetna deal shakes out, some observers say. It's not clear the deal will pass federal antitrust scrutiny. And even if it does, it's far from certain that the integration of two vastly different businesses will succeed.
Not only would CVS and Anthem have to execute flawlessly, but patients would have to adjust to a whole new system that relies less on seeing their family doctor than in walking to the nearest drugstore for many health services. Whether patients buy into the new model remains unclear.
"CVS buying Aetna is a game-changer, potentially," said Bryan K. Brenner, CEO of First Person, an Indianapolis-based benefits brokerage. "It could also be a disaster if it doesn't work."•
Please enable JavaScript to view this content.