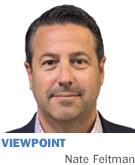 Who can forecast what is to come in 2018? President Trump is a riddle, wrapped in a mystery, inside an enigma. Does this description sound familiar? I'll come back to that.
In 2017, we have seen the following:
• Record stock market gains, 2 million new jobs and a drop in the number of unemployed Americans. The Dow Jones industrial average notched a 25 percent gain. Unemployment stands at 4.1 percent—a 17-year low. Consumer and business confidence is moving in the right direction. And after eight years of GDP growth stuck at 2 percent or less, the economy is growing at 3 percent or more, getting us closer to our post-World War II average of 3.2 percent.
• Trump fires FBI Director James Comey, which eventually leads to the appointment of Special Counsel Robert Mueller to investigate claims of collusion between Trump campaign associates and Russia. In addition, there is a revolving door at the White House, with Chief of Staff Reince Priebus, Press Secretary Sean Spicer, Chief Strategist Stephen Bannon, National Security Adviser Michael Flynn, White House adviser Sebastian Gorka and Communications Director Anthony Scaramucci all out. New administrations often have high turnover in the first year as the president gets his footing, but this year looked like a season of Trump's "The Apprentice" on fast-forward.
• Deregulation in just about every federal agency, spurring our economy. Soon after being elected, Trump issued an executive order requiring every agency to eliminate at least two regulations for every new regulation put on the books. Regulatory overreach by unelected and unaccountable government agencies curtails our freedoms and inflicts massive economic costs to our economy.
• After three UCLA college basketball players are arrested in China, Trump personally intervenes on their behalf, and they are released from jail. The basketball players thank Trump, but the father of one downplays Trump's involvement in their release. As a result, Trump tweets: "I should have left them in jail!" In going tit for tat with LaVar Ball—the media-hungry, self-promoting father of one of the UCLA players—Trump belittles the bully pulpit of the U.S. presidency.
• Trump and the Republican-controlled Congress enact tax cuts for individuals and corporations that will give most Americans a raise in 2018 and will likely fuel continued economic growth in the economy. The tax cut is the largest since Ronald Reagan's 1986 tax cuts and will spur massive new investments in the United States by companies foreign and domestic. Already, many large corporations have announced bonuses and raises for their employees because of the cut. The likely result will be rising wages for American workers, a welcome result after years of wage stagnation.
• At a White House ceremony honoring World War II Navajo Indian code talkers, Trump says: "I just want to thank you because you're very, very special people. You were here long before any of us were here. Although we have a representative in Congress who, they say, was here a long time ago. They call her 'Pocahontas.'" In going off script to slam Massachusetts Sen. Elizabeth Warren, Trump demeaned the very people he was honoring and earned the condemnation of many Native American advocacy groups.
• Significant progress is made on the foreign-policy front. As a result of Trump's empowering his military advisers and not micro-managing war efforts, ISIS has lost 98 percent of the land it once occupied and is on the run. Earlier this year, Trump put the world on notice that the United States would not stand idly by when Syrian leader Bashar al-Assad used chemical weapons against his own citizens, including children. The United States launched 50 Tomahawk cruise missiles that hit a Syrian airbase, letting the world know Trump's foreign policy will be significantly different from that of his predecessor (who declined to act after Assad crossed his "red line" of using chemical weapons against his opponents).
• Trump backs Senate candidate Roy Moore in Alabama. As we all recall, Moore was accused of sexual misconduct by many women. Moore also has made racial and ethnically insensitive statements over the years. Where there is smoke there is fire, and there was a lot of smoke (and some fire) surrounding Moore. Backing candidates such as Moore makes the entire Republican Party look bad. Surely Republicans could have done better in Alabama, and Trump could have stayed out of the fray.
Back to the top … Winston Churchill famously said during a radio broadcast in October 1939: "I cannot forecast to you the action of Russia. It is a riddle, wrapped in a mystery, inside an enigma." Churchill could have just as easily been talking about his inability to predict President Trump's actions in 2018. Here's to a less riddled, mysterious and enigmatic 2018!•
__________
Feltman, an attorney and former secretary of commerce for the state of Indiana, is a shareholder in IBJ Corp., which owns Indianapolis Business Journal.
Please enable JavaScript to view this content.