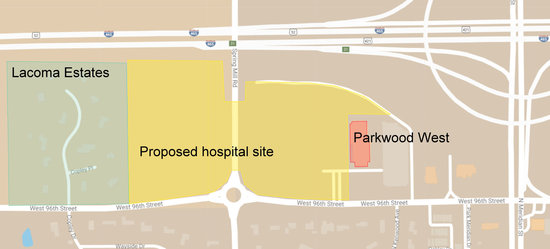 The $1 billion hospital complex planned for 96th Street in Carmel is just the latest evidence that central Indiana's health care construction binge is continuing full throttle.
Even before IBJ reported Feb. 19 that an unidentified health care system had lined up 30 acres at 96th Street and Spring Mill Road in Carmel for a massive development, projects costing billions of dollars were underway or on the drawing board across the region.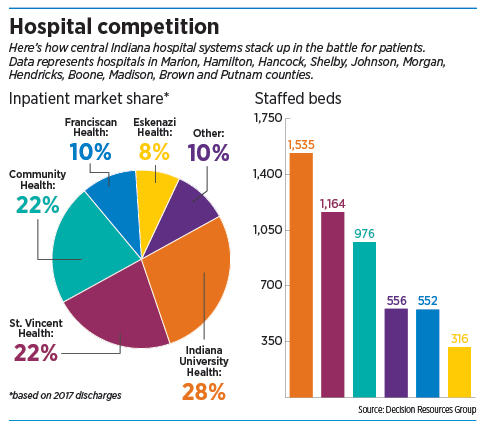 Those developments range from full-service hospitals in Bloomington, Brownsburg and Shelbyville to a flurry of "micro-hospitals," free-standing emergency rooms and urgent care centers.
And later this year, Indiana University Health is expected to unveil the preliminary design of its downtown campus, a $1 billion project that will consolidate Methodist and University hospitals and could result in the construction of several buildings and the demolition of others more than a century old.
The hospital industry says the projects are needed, either to replace dilapidated buildings or to provide care in alternative, low-cost settings or with better technology.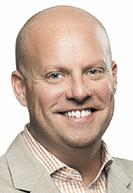 Brenner
But some insurance brokers and employer groups are warning that all that expense could keep pushing up the cost of health care—and some want the industry to put on the brakes.
"Do we really need another gargantuan expansion to the health care system?" asked Dave Kelleher, president of HealthCare Options Inc., a management consulting firm in Indianapolis. "Prices in Indiana are high relative to elsewhere. This is just going to add to it."
The debate has moved center stage in the wake of the news that a health system plans to put a large inpatient hospital, medical office buildings and parking garages on at least 30 acres on the northwest and northeast corners of 96th and Spring Mill.
Neighbors believe St. Vincent Health is behind the project, but the hospital system won't confirm or deny whether that's the case. It's not clear how many beds the hospital would have, or whether some of the beds would replace existing capacity elsewhere in the market.
Central Indiana is already saturated with unused beds, as payers demand lower-cost settings, such as urgent care centers and outpatient surgery centers, for many treatments.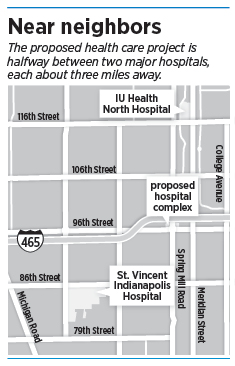 Many hospitals are reporting occupancy rates of 60-80 percent for overnight beds, and have whittled down the number of staffed beds to try to improve those rates.
"It seems an assessment is in order to see if additional hospital bed capacity is needed," said Gloria Sachdev, CEO of the Employers Forum of Indiana, a coalition of employers, physicians, hospitals, health plans and public health officials whose goal is to keep health care costs manageable.
'Shockingly high' costs
Central Indiana health care costs already are higher than the national average, and in September, Los Angeles-based Rand Corp. issued a report calling Indiana hospital prices "shockingly high"—more than three times what Medicare charges for similar procedures.
Total health care spending in Indiana was $5,708 per person in 2016, making it the 13th-highest nationwide, according to a report from the National Care Cost Institute, an independent, nonpartisan research institute based in Washington, D.C.
Indiana lagged only New York, New Jersey, Alaska, Connecticut, Delaware, Alaska, South Carolina, South Dakota, Texas, Wisconsin, West Virginia and Wyoming in per-person spending.
Hospital systems point out that one reason for high spending is the preponderance of Hoosiers with chronic and costly medical conditions, including diabetes and heart disease. The America's Health Rankings 2017 annual report lists Indiana 38th in the nation for overall health.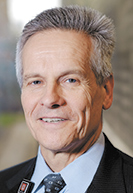 Mladucky
Nationally, prices for health care services have increased, even as use has fallen, the institute said in a January report. Two of the biggest contributors to increased spending from 2012 to 2016 were spending on prescription drugs (up 24.9 percent) and inpatient services (up 24.3 percent).
Some health benefits experts say one way for Indiana to get a grip on spending would be to reinstate the so-called certificate-of-need process, which requires health care facilities to demonstrate an unmet need their building project would address. Indiana repealed that requirement in 1994.
"Until Indiana installs a certificate of need, we will continue to have overrun costs, much higher than our peers in other states," said Bryan K. Brenner, CEO of FirstPerson, an Indianapolis-based benefits brokerage. "Indianapolis has long been negatively impacted by the choices of large systems that are competitively positioning to win."
But some Indiana hospital officials say much of the construction taking place is upgrading or rebuilding buildings more than a half-century old that have outlived their usefulness.
Community Health Network, for example, is spending $175 million to build a smaller hospital off of East 16th Street to replace a creaky, 62-year-old building that in recent years has cost a small fortune to maintain.
Likewise, IU Health is spending $340 million to build a hospital and education center in Bloomington to replace a 112-year-old hospital about five miles away. The problem of aging hospitals is not unique to Indiana, said Jim Mladucky, vice president for design and construction at IU Health.
"We still have, across the country, building stock that is fairly old," he said. "It's not an effective way for how health care is delivered today."
'Things have changed'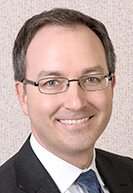 Nagy
That description also could apply to Methodist Hospital downtown, built in 1904. The aging building is still Indiana's largest hospital, but IU Health is examining options for its future as part of a sweeping overhaul of its downtown campus that it announced in 2015. That project is expected to move the clinical operations of University Hospital onto the Methodist campus at 16th Street and Capitol Avenue.
"We haven't finalized which buildings will stay and which will go," said Dr. Ryan Nagy, president of Methodist and University hospitals. "We're still examining all the options."
The Indiana Hospital Association calls all the construction projects part of a natural phase of replacing aging buildings, many of which went up in the mid-20th century.
"I think we're in a cycle of reinvestment," said Brian Tabor, the association's president. "You look at the era in which these buildings went up and think about how much things have changed."
Those changes include demand for private rooms and huge upgrades in medical technology.
He dismissed arguments that all the capital projects are driving up the cost of health care, pointing to a recent study published by the Altarum Institute, an independent not-for-profit consultant based in Ann Arbor, Michigan.
The study concluded that national spending for hospital care grew just 0.8 percent for the 12 months ending June 2017, the lowest rate since at least 1989.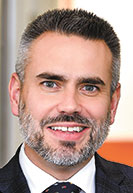 Tabor
Riverview Health contends that four combination emergency rooms and urgent-care centers it announced this month are part of the solution, not the problem.
"Many visits to the emergency department could be treated in an urgent-care setting at lower cost," Riverview CEO Seth Warren said. "This model eliminates that discrepancy by billing only for the level of care needed, which has the potential to save money for patients, employers and communities."
Other hospital systems say they can't stand still if they wish to strengthen their competitive position and meet the changing needs of patients.
"Health care is evolving. Patients want convenience," St. Vincent CEO Jonathan Nalli said at the opening last summer of one of eight tiny hospitals the health system is building across the region. "We will stay ahead with hospitals like this."
But critics see all that spending and say it's inevitable that patients and employers will pick up much of the tab.
"If we add to the cost of infrastructure," said Kelleher, the HealthCare Options president, "the costs are mainly going to be borne by you and me."•
Please enable JavaScript to view this content.