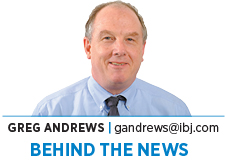 Activist investor Sardar Biglari cast himself as a champion of shareholders a decade ago, when he got a foot in the door at Indianapolis-based Steak n Shake Co. and began howling that shareholders in the struggling chain deserved better.

"We wish to create a new ethos, one that cares about shareholder rights and value and treats owners as they should be—like true partners, both large and small," Biglari wrote in February 2008, six months before he ascended to Steak n Shake's top job.

Today, 10 years later, Biglari still has his supporters, but his biggest critics view him as a hypocrite—thanks to a series of moves that furthered his control over the business, the latest of which has spurred one lawsuit and seems sure to spark others.

The 40-year-old—who now runs the Indianapolis chain as part of Biglari Holdings Inc., his San Antonio-based holding company—generated the new round of ire in December by announcing the company's plans to create two classes of stock, one with voting rights and one without.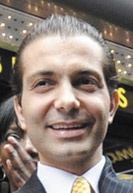 Biglari
The nitty-gritty is technical, but the upshot is that Biglari, who already controls more than half the stock, would be armed with a new class of shares with no voting power that he could use as currency in acquisitions without diluting his voting power.

But that's not all. Under the restructuring plan, shareholders would receive one non-voting share and one-tenth of a voting share for each existing share. But instead of actually awarding fractional voting shares, the company would convert those into non-voting stock—a move that retires voting stock and increases Biglari's voting control.

A lawsuit filed in late January by a client of the Indianapolis law firm Price Waicukauski Joven & Catlin LLC put it bluntly: "This class action challenges a self-interested scheme to reorganize Biglari Holdings' corporate structure for the express purpose of ensuring S. Biglari's control over the company … in perpetuity."

"Worse yet, Biglari Holdings' minority public shareholders will not even have a meaningful vote on the harmful transaction because S. Biglari will control the outcome."

The suit—which lists as defendants the company, Biglari and his fellow directors—alleges unjust enrichment and breaches of fiduciary duty and asks the court to block the restructuring.

Biglari has not yet filed a response to the allegations in court, and one of his New York attorneys declined to comment. But in a Securities and Exchange Commission filing, the company flatly states that one reason for the restructuring is "to attain the goal of preserving Mr. Biglari's control of the company."

Even before this latest dust-up, Biglari had a complicated relationship with his public shareholders.

In addition to the burger chain, Biglari Holdings owns an insurance company, the men's magazine Maxim, Western Sizzlin, and a 20-percent stake in Cracker Barrel. Since Biglari became CEO, shares have advanced a robust 258 percent, soundly beating the S&P 500 with dividends reinvested, which returned 168 percent.

For years, Biglari had the magic touch at Steak n Shake, implementing a value-pricing strategy that translated into an incredible 29 straight quarters of same-store sales increases before hitting a rough stretch in 2016 that continues today.

But along the way, he has stirred up plenty of controversy. Several investor lawsuits have bashed a 2013 deal under which Sardar Biglari licensed the "Biglari" name to the company for 20 years. Biglari won't receive royalties if he remains atop the company, but if it were sold, or if he were forced out for anything but malfeasance, he'd receive 2.5 percent of sales for five years—a sum that could surpass $100 million.

Then there is the outsized compensation he receives as a result of incentive fees paid to his investment firm, Biglari Capital, which makes investments for Biglari Holdings (a convoluted relationship that itself has drawn criticism). Including his regular compensation and incentives, Biglari earned $32.5 million in 2016—more than the CEOs of McDonald's Corp. and Chipotle Mexican Grill earned combined.

It's not lost on many investors that Biglari Holdings would be trading at far loftier levels had Biglari not ruffled so many feathers.

"All in all, BH is a name that should be selling for twice its current price but trades much lower due to what I call the 'Biglari Discount,'" Jonathan Heller, president of Pennsylvania-based KEJ Financial Advisors, wrote on TheStreet.com last month. "That's the hit the stock takes due to … factors [that] have created investor confusion or distrust."•