In 2016, Purdue University students Candice Xie and Edwin Tan were looking for an affordable, easy-to-use means to get around campus.
That quest led them in the spring of 2017 to found West Lafayette-based VeoRide, a company that designed and operates a dockless bicycle-share program powered by an app for college campuses and communities.
VeoRide agreed to a deal for a pilot program with Purdue and the city of West Lafayette in October 2017, and since then has signed agreements with the University of Kansas, University of Iowa, Northern Illinois University, Pittsburg State University, University of Illinois, University of New Hampshire, University of Michigan, University of Massachusetts, University of Texas and New England College.
Xie, the company's CEO, isn't surprised the firm already has 11 deals with colleges and universities. 
"On many campuses, the only form of transit is the shuttle system," Xie said. "Our system is easy to use and very practical."
Purdue already had a bike-sharing program when VeoRide launched. But Xie said it had too few bikes and its docking stations were often inconveniently located. "It simply wasn't easy to use," she said.
Currently Purdue's bike-sharing program, which is separate from VeoRide, has 155 bicycles with nearly 100,000 trips taken on the bikes since the program was launched in 2015, Purdue officials said.
VeoRide is different from most bike-sharing programs, in part because it doesn't require that bikes be picked up and returned at company-owned stations.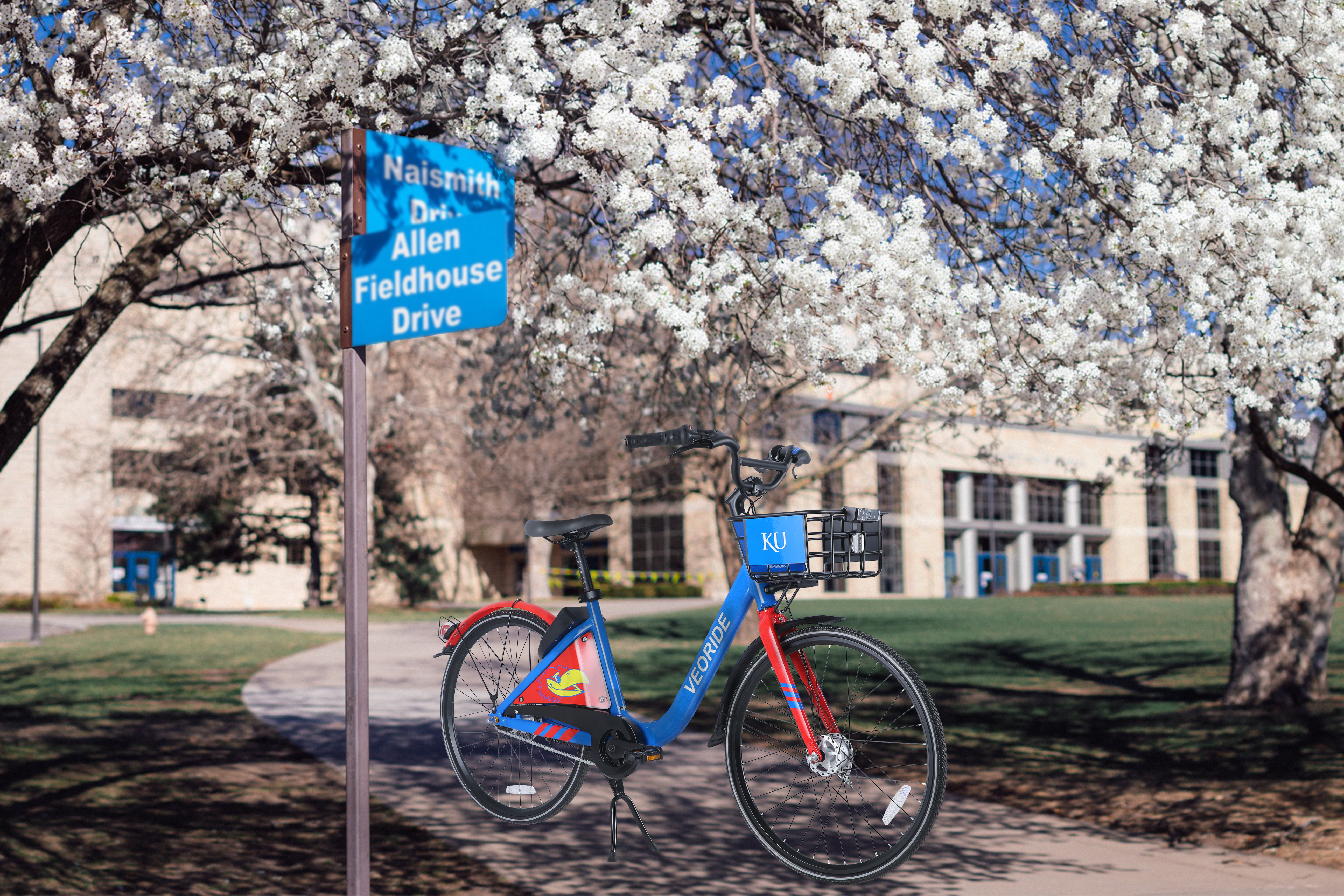 Instead, VeoRide is powered by a smart phone app that allows users to locate a VeoRide bicycle and unlock it for use. Riders can take the bike where they need to go and leave it at any standard bike rack. They use the app to lock it up, and then it becomes available for another user. 
The app allows users to pay for their use via credit card—much like Uber—and also serves as a fitness tracker, tabulating a users' mileage, calories burned and more. Users can also earn free riding coupons.
VeoRide's bicycles are also different, said Tan, who formerly worked as an engineer for Trek Bicycle Corp.
"We want to have the best bike in the bike-share industry," Tan told IBJ. "We've done a lot of research on bicycle sizing, ergonomics, handling under load and other aspects that will enhance the ease of use and comfort of the ride. We feel that will make our bike-share program much more appealing to use."
Tan said the VeoRide bicycles' design was studied in a laboratory in Germany, and that they are designed to be "deployed in any condition."
"It's important that our bikes can be used 12 months a year," Tan said.
The schools and municipalities pay nothing to host the VeoRide program. They simply grant the company permission to deploy the bike-share program at their location. Users can either pay 50 cents for every 15 minutes of bicycle use, or they can pay by the month or year. Students pay $13.99 per month or $48.99 per year and non-students pay $24.99 per month or $99.99 per year.
The number of bicycles—which are custom designed and painted for each school or town—deployed depends on the size of the campus or community, VeoRide officials said. At Purdue, VeoRide deployed 160 bicycles, while 180 VeoRide bikes are in use at Kansas, where it launched last month.
In the first five days at the University of Kansas, the company had more than 1,000 registered users and more than 2,000 trips. In the first six months at Purdue, VeoRide bikes have been ridden more than 15,400 times, according to company officials.
"The KU Bike Share program in partnership with VeoRide provides an eco-friendly and fun transportation option for commuting and recreation at no cost to the university," said Diane Goddard, the university's vice provost for administration and finance.
So far, the company—which has 30 employees—has been privately funded by the founders and some early investors. The company expects to secure a Series A round of funding during the second or third quarter of this year to accelerate growth. Xie and Tan are the company's majority owners.
"We believe bike shares have the power to transform a community, not just by addressing their transportation needs, but also by providing an opportunity to connect with others and be active," Xie said. "VeoRide has been very well received and continues to be very popular where it's in use. We're expanding rapidly and actively hiring. We expect to expand the company nationwide."
VeoRide has grown out of its space in the Purdue Railyard, an entrepreneurial co-working space in the Purdue Research Park, and has opened an office in West Lafayette, company officials said.
Xie, 24, who received a bachelor's degree from Purdue's Krannert School of Management and Tan, 25, who earned a master's degree from the School of Mechanical Engineering, said the Purdue Foundry, an entrepreneurship and commercialization accelerator on campus, helped them come up with a business plan and provided valuable assistance in helping launch the business.  
Please enable JavaScript to view this content.