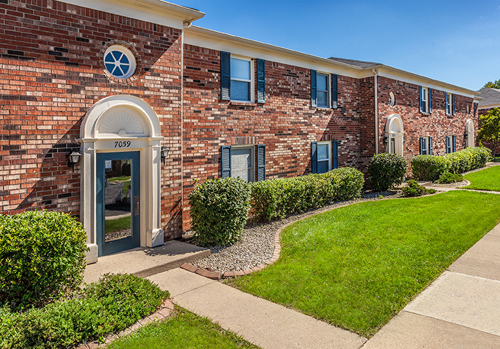 A worker in the Indianapolis metropolitan area needs to earn $13.38 per hour to afford a typical one-bedroom apartment at market rate, according to a new study released Wednesday by affordable housing advocates.
Prosperity Indiana and the National Low Income Housing Coalition released the study, called "Out of Reach: The High Cost of Housing." Prosperity Indiana was previously known as the Indiana Association for Community Economic Development.
The groups advocate for the government to create more affordable housing solutions for low-income workers.
In Indiana at large, a minimum-wage worker earning $7.25 per hour would need to have 1.7 full-time jobs or work 69 hours per week to afford a typical one-bedroom apartment. The study defined affordability as spending no more than 30 percent of income on housing costs.
In order to afford a two-bedroom apartment at fair-market rent in Indiana, a renter would need to earn $15.56 per hour, the study said. That's an increase from last year, when they would have had to earn $15.17 per hour.
"Increasingly, data shows that even working full-time, thousands of Hoosiers cannot meet basic housing costs," said Jessica Love, Prosperity Indiana's executive director, in a written statement. "The average renter wage is insufficient to afford a two-bedroom apartment in 84 of Indiana's 92 counties."
The Indiana data is less bleak than the national average. In 2018, the report found that nationwide full-time workers must earn $22.10 per hour to afford a modest two-bedroom apartment.
Workers in the Indianapolis-Carmel-Anderson Metropolitan Statistical Area had an average (mean) hourly wage of $23.09 in May 2017, about 5 percent below the nationwide average of $24.34, according to the U.S. Bureau of Labor Statistics. The state average was $21.13.
Love said "needs are critical" for renters, given that the group has found that 86 households are being evicted each day in Indiana.
Diane Yentel, president and CEO of the National Low Income Housing Coalition, said the issue of affordable housing doesn't just affect minimum wage workers. The group found that seven of 10 jobs projected for the greatest growth over the next decade have wages lower than those that allow workers to afford a one-bedroom rental.
Please enable JavaScript to view this content.