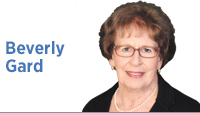 Indiana's water-quality standards remain some of the most stringent in the United States. Every other year, the Indiana Department of Environmental Management must submit a list of impaired waters to the U.S. Environmental Protection Agency. This list is called the 303(d) List of Impaired Water.
Water bodies that do not meet Indiana's water-quality standards or designated uses for human health, recreation and aquatic life go on the list, which gets a lot of attention because it paints a picture of poor water quality in Indiana. However, it doesn't tell the whole story.
In addition to the 303(d) list, IDEM also develops a supplemental list that is a more accurate picture of the overall health of Indiana waters because it includes all the waters that have been assessed, not just those that are impaired. Of the more than 38,000 miles of streams in Indiana that have been assessed, more than 68 percent have been found to be fully supporting healthy aquatic communities. However, this information does not need to be submitted to the EPA.
When a water body is placed on Indiana's 303(d) list, the state develops a total maximum daily load that identifies the amount of pollution the water body can receive. The maximum load calculation determines how much of the pollutants entering the water body are coming from point and non-point sources and reductions are determined for both. A report provides information that can be used to guide restoration activities in the watershed aimed at mitigating the impaired water bodies identified.
A point source is a single, identifiable source of pollution such as a manufacturing facility or a coal-fired power plant. Non-point source pollution is caused by rain or snowmelt moving over and through the ground that picks up and carries natural and human-made pollutants to surface waters such as lakes, rivers and streams.
It appears the number of impairments on Indiana's 303(d) list, in recent years, has grown significantly. IDEM continues to monitor new waters and, as a result, the number of impairments does grow with every list. However, much of the growth is due to changes in how IDEM divides up the streams throughout the state for assessment.
For the past 10 years, IDEM has been dividing larger streams into smaller sections to support more accurate assessments. An example: When a larger stream with one listed impairment is divided into three sections, each new section must be listed for the same impairment. This triples the number of impairments while the number of stream miles impaired stays the same.
IDEM works side by side with numerous locally led watershed groups to help improve water quality. Grants from IDEM's Clean Water Act and funding from a variety of innovative partnerships help clean up Indiana's rivers and streams by increasing education, developing effective water-quality improvement plans, and helping individual landowners manage their land in ways that benefit the state's waterways. Over time, these projects have led to measurable improvements in water quality in Indiana rivers, streams and lakes.
The public notice for the draft 2018 List of Impaired Waters was published in the Indiana Register on April 11. Following the required 90-day public comment period, IDEM will review and develop responses to all comments received and will include the public comments and responses along with the 303(d) list to the EPA by Aug. 31.•
Click here for more Forefront columns.
__________
Gard is a former Republican state senator from Greenfield and chairwoman of the Alcohol Code Revision Commission. 
Please enable JavaScript to view this content.