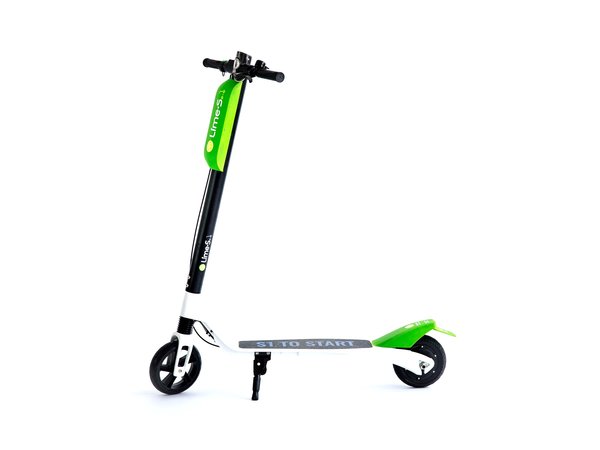 One of two companies that last month dropped hundreds of dockless, electric scooters into Indianapolis said Thursday it will stop operating here, following a cease-and-desist order issued Tuesday by city officials.
Officials with Lime, which brought its rent-by-the-minute scooters to Indianapolis on June 23, sent a message to customers urging them to tell City-County Council members that they support the service.
"Our hope is to be back on the road quickly, and as soon as we do, you'll be the first to know," the message said.
Bird, a competitor company that distributed its own electric scooters on June 16, is still offering rides to Indianapolis users.
Last week, a council committee voted to regulate businesses that rent out the dockless, electric scooters and to impose a $15,000-plus annual fee on licensees. The council's proposed ordinance would also require the companies to have insurance to protect the city from liability and mandating safety features on the vehicles, among other rules.
The city had originally asked Lime and Bird to voluntarily cease operations while the council worked on the regulations. But both companies continued to operate. The city took more formal action on Tuesday.
"We have, and will continue to work collaboratively with the city towards crafting a common-sense regulatory solution that prioritizes rider safety and accessibility, while maintaining our scooters as an affordable transportation option for Indianapolis residents," said Maggie Gendron, Lime's director of strategic development, in a written statement.
The City-County Council is expected to take up the ordinance at its July 16 meeting. The Department of Business and Neighborhood Services is expected to consider past compliance with local ordinances as a factor in the decision to grant a license.
Lime officials said they "trust the city will in fact hold all scooter companies operating in Indianapolis accountable to the same standards."
Lime's statement said it could return to service—even before the ordinance takes effect—if Bird to continues to operate "without enforcement action."
Please enable JavaScript to view this content.