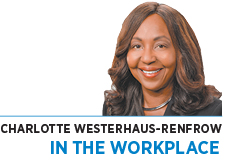 In my past professional life, I served as senior diversity and inclusion officer at the NCAA and directed diversity initiatives in both private and public sectors. As a result, I am often asked whether affinity groups and/or employee resource groups—also called ERGs—are the right choice for a company to enhance diversity and inclusion.
These queries became more prevalent when Deloitte announced plans last summer to phase out its multitude of ERGs. Deloitte's decision was not a lightweight transaction, especially considering its long-standing recognition as a DiversityInc Top 10 Company for Global Diversity.
As reported in Employment Relations Today, workplace affinity groups began in response to racial tensions in the 1960s. Xerox CEO Joseph Wilson supported black employees within the company by creating a group to address issues of discrimination and advocate for fairness in the workplace. Today, ERGs—which typically are open to all employees—serve as miniature think-tank groups focused on the needs of a target demographic.
The most common ERGs fall into the categories of women, African-Americans, Asian-Americans, Hispanic Americans, LGBT employees, employees with disabilities, and veterans. All offer programming to advance an employer's business mission by increasing productivity, enhancing marketing, and attracting and retaining employees.
According to DiversityInc, 90 percent of Fortune 500 companies reported having ERG groups by 2011, and participation in ERGs increased significantly from 2011 to 2017. Moreover, data from companies and businesses that participate in the DiversityInc Top 50 indicates ERG employee participation rose from 23.4 percent in 2011 to 35.5 percent in 2017. That data also shows most members of ERGs are white employees.
With positive data and trends like this, why did Deloitte move away from its ERGs? The firm's managing principal of inclusion, Deepa Purushothaman, told Bloomberg, "By having everyone in the room, you get more allies, advocates and sponsors. A lot of our leaders are still older white men, and they need to be part of the conversation and advocate for women. But they're not going to do that as much if they don't hear the stories and understand what that means."
For businesses to succeed and trust their employees to make sound decisions in the best interest of the company, leaders must take the time to create—and most importantly, visibly lead—a work culture where diverse points of views are welcomed and valued.
No doubt about it: This is hard work. A whopping 77 percent of Americans perceive the nation as divided, according to a recent Gallup survey. The Pew Research Center found that divisions along party lines have reached record highs since the inauguration of President Trump (after already reaching all-time highs during the Obama years).
While myriad companies and organizations strive to promote, foster and support inclusive workplace environments, these same companies also grapple with how to effectively address employees' natural tendency to gravitate toward people who think, behave, talk and dress like them.
While it's understandable that this type of behavior mitigates the discomfort of confronting differences, it also cultivates fertile soil for the growth and entrenchment of groupthink. When this occurs, sound decision-making processes are impaired by a greater desire to preserve group unity. The relentless pursuit of harmony within a team of like-minded individuals can cause a group to see the world through a biased and narrow lens.
When it comes to ERGs, companies don't have to throw the proverbial baby out with the bathwater. If ERGs are open, inclusive and encourage participation from allies—and affirmatively include members whose affinities are different—companies have an excellent opportunity and powerful platform to create a mentoring culture where all employees have the benefit of the organization's vitality from and within its diversity.
ERGs should (and presently, Diversity Inc reports, most do) engage men as allies for women at work; include white employees in critical conversations with African-American, Latino and Asian employees; embrace heterosexual employees supporting gay, lesbian and transgender employees; and support abled and disabled employees partnering together.
Diverse groups of employees produce diverse products that cater to a wider consumer base and, thus, increase market share. The secret sauce of driving effective and efficient cultures brimming with innovation is the inclusion of all employees to engage in critical conversations—and most important, where everyone is heard, valued and respected.•
__________
Westerhaus-Renfrow is clinical assistant professor of business law and management at Indiana University Kelley School of Business on IUPUI's campus.
 
Please enable JavaScript to view this content.