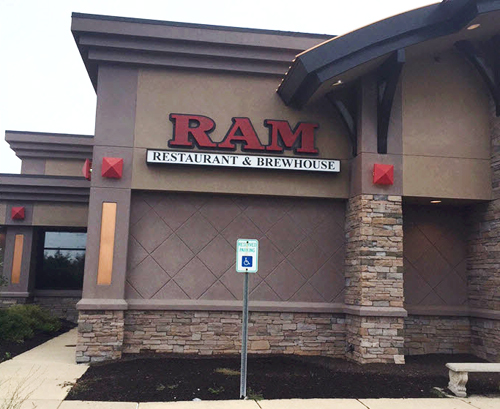 The Ram Restaurant & Brewhouse in Fishers has closed after almost 13 years in business.
The Ram's downtown Indianapolis location at 140 S. Illinois St., which opened in 1999 as one of the city's first craft breweries, will remain in business, company officials said.
"We are unfortunately closing our doors and want to thank our guests for the loyal support you have shown us over the years," a sign on the Fishers restaurant at 12750 Parkside Drive says.
The 6,436-square-foot building was constructed for the restaurant chain in 2005 along State Road 37. The building will now be put on the market.
Lakewood, Washington-based Ram Restaurant Group operates about 30 restaurants nationally, including about 20 Ram locations in Washington, Oregon, Idaho, Illinois, Ohio and Indiana.
The company said it hoped to find positions for its Fishers employees in Indianapolis.
"We have amazing leadership and team members at Fishers, and we value their contributions to our company," the company said in a statement. "We hope they choose to join us at our Downtown location."
Please enable JavaScript to view this content.