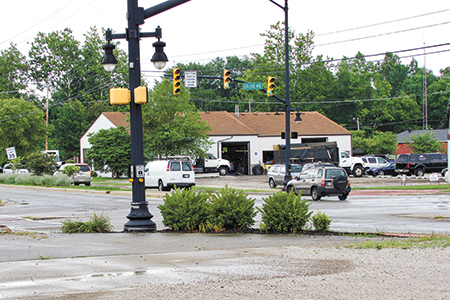 Two square miles of Hamilton County where residents for years resisted becoming part of Carmel, despite being surrounded by it, are soon to become much more Carmel-like.
Home Place officially became part of the city on March 1, nearly 14 years after Carmel officials started making plans to absorb the unincorporated community into the city's boundaries.
Now, Carmel has until March 1 of next year to begin providing Home Place residents with all the services it offers the rest of Carmel. Already, the city has started providing trash and recycling services. It is also charging Home Place residents a stormwater sewer fee and has been enforcing city codes to encourage property owners to clean up dilapidated or unkempt properties.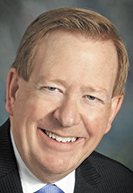 Brainard
But the city's long-term plans go beyond basic services. Officials want to upgrade a handful of Home Place intersections with roundabouts—a signature Carmel road element—and are evaluating areas the redevelopment commission can revitalize. The most obvious location is the heart of Home Place, at 106th Street and College Avenue, said Carmel Mayor Jim Brainard.
The intersection could see multi-story, mixed-use projects like those already built in the Arts & Design District and several under construction in Midtown. Both of those areas are in the heart of Carmel's commercial activity a couple of miles north.
But roundabouts and redevelopment projects are 10 to 15 years away, Brainard said.
It will be 2021 before Carmel will reap full tax benefits of the annexation, as several taxes are phased in, according to projections provided to the city by CPA firm C.L. Coonrod and Co.

The long legal battle between Carmel and the residents of the small Clay Township community began in November 2004, when the Carmel City Council voted to annex the area.
Home Place encompasses 1,017 acres, about 2,200 homes and 5,000 residents. It was established in 1832 as a farming community.
Concerned Citizens for Home Place, or CCHP, was founded in 2004 to contest Carmel's annexation plan and sued in 2005 to stop it. A majority of the households in Home Place opposed the annexation, and later that year, a judge ruled in the residents' favor, saying Carmel didn't prove it could financially afford to annex the area.
In 2007, the Indiana Court of Appeals reversed that decision. The Indiana Supreme Court declined to hear the case and sent it back to the trial court for review. Both parties agreed to postpone proceedings until the end of 2015, and the case returned to court in May 2016.
A special judge ruled that Home Place residents did not prove all the elements necessary to prevent the annexation. Residents appealed that decision, but the appellate court affirmed the ruling last October. A month later, Home Place residents gave up the fight.
The Home Place annexation is Carmel's 57th since Brainard took office 22 years ago.
Annexation starts
Home Place residents and the city agreed the annexation would start March 1. And at the end of February, residents received a letter from the city outlining when services would begin.
Those households will receive the same first-class services Carmel is known for, Brainard told IBJ. Some services will be phased in over the next year as tax revenue from the annexation streams in.
Trash and recycling services started immediately, and Home Place residents began paying the city's stormwater sewer fee in March. The city tied together trash, recycling and stormwater fees into one bill of about $18 a month, said Matt Milam, a Home Place resident and longtime president of CCHP.
For now, that's actually cheaper than what he was paying before, when trash service alone cost him $73 a quarter, he said.
The city has also started code enforcement in Home Place, cracking down on dilapidated properties. Brainard said there aren't many problem properties but some have been neglected or have absent owners who haven't kept their houses in the best shape.
Officials are also studying areas in Home Place that are prone to flooding, because much of the area sits low, Brainard said. The city plans to hire engineers to address what can be done to minimize the problem.
Overall, Milam said, Home Place residents haven't received much communication from the city, except for the February letter. But Home Place does have representation on the Carmel City Council now and a special board is being assembled to advise the city about how to spend any extra property taxes generated from Home Place. That's to ensure the city invests the money in the area it came from.
Milam applied to be a member of the Home Place Advisory Board weeks ago but hasn't heard back, he said. But Brainard told IBJ he's planning to hold public interviews next month to fill board spots.
Currently, Home Place is represented on the council by Jeff Worrell, councilor for the city's southeast district, and by the city's two at-large councilors, Ron Carter and Kevin Woody Rider.
Resident Eric Morris, who has been opposed to annexation since moving to the area six years ago, said he's so far been happy with the city council. He planned to meet this week with Worrell on the Monon Trail to ask the city to install a pedestrian signal at 106th Street. Worrell and other city officials have so far been easy to work with, he said. In fact, Morris discussed issues with them even before the annexation took effect.
"I wish the city council made slightly different spending decisions, but city hall is only a mile away from us or less, and they actually respond," he said. "I'm very happy about that."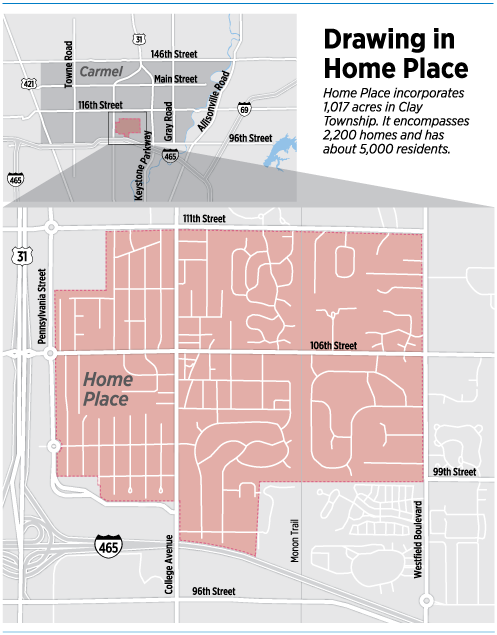 Redevelopment
Although large projects aiming to improve Home Place are still several years away, the city is already thinking about them.
When Brainard looks at the intersection of 106th and College, in the center of Home Place, he is reminded of what the Arts & Design District formerly looked like.
Single-story buildings with parking lots in Home Place could be replaced with parking garages and multi-story, mixed-use buildings, he said.
The city has started taking inventory of commercial properties in Home Place, Brainard said, to determine which areas could benefit from improvements by the Carmel Redevelopment Commission. The 106th/College intersection—with a strip mall, gas station and other commercial buildings—stands out, he added.
Redevelopment would bring the area in line with the look of other parts of the city, including the Arts & Design District and City Center.
Brainard said Home Place residents will have the chance over the next few years to weigh in on any changes the city is considering.
But Milam said people in Home Place are generally opposed to large redevelopment projects. Residents like the area as it is today, he said.
"The people of Home Place are simple people," he said. "If that's what he thinks people want, I think he's wrong. If we had wanted a Carmel-esque-looking area, then Home Place itself would have made itself available to developers years ago to do it."
Morris said he's generally opposed to city involvement in redevelopment projects. Development should happen naturally without the government interfering, he said.
"But maybe it would benefit my neighborhood to get some money into it," he said.
He first would want to know what would happen to existing businesses.
The city is also planning a handful of roundabouts for Home Place. Right now, officials are considering five intersections: 96th and College, 106th and College, 111th and College, 106th and Westfield Boulevard, and 111th and Westfield.
If and when the city revamps the intersections, upgrades would include bike paths and curbs to make the area more friendly to pedestrians and bicyclists, Brainard said.
Mixed feelings
While the mayor said he's eager for the changes that could happen in Home Place, some residents say they still don't believe the annexation will benefit them.
Carmel and Home Place have shared fire protection, library services and a school system for years, Brainard said, and he's happy to have Home Place and Carmel finally "one and the same."
"I'm excited about Home Place and being able to maintain the historical significance of the area while making improvements," he said. "We want them to feel like they're part of the community."
But Milam said the annexation is a money grab for Carmel, and that Home Place residents will pay for it. He expects his property tax bill to eventually double, he said.
Morris said Home Place residents already have access to quality parks, fire services through Carmel and a library system. One of the only real changes is which police department responds to emergency calls, he said. Now, it's the sheriff's department, but by next year, it will be Carmel.
"It hasn't really brought any value to us," he said of the annexation. "It's about a 25 percent increase in taxes to change from the sheriff's department that does a great job to the Carmel Police Department that will do a great job."•
Please enable JavaScript to view this content.