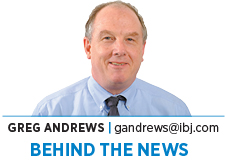 The $250 million lawsuit that ITT Educational Services Inc.'s bankruptcy trustee unleashed in June cast CEO Kevin Modany as driven by self-interest and ITT's board as "unengaged" and deferential.
The defendants' response, as laid out in court filings this month, was almost to mock the suit as a glaring example of legal overreach. Represented by separate legal teams, Modany and the directors have asked the court to dismiss the case, arguing Trustee Deborah Caruso fell far short of the standards needed to warrant a full-blown trial.
The suit is the latest fallout from the spectacular collapse of ITT Educational, which shut down its 130 campuses in September 2016—a move that eliminated 8,000 jobs and left ITT's 40,000 active students with no clear path forward. By suing Modany and directors, Caruso hopes to secure a settlement or court judgment that taps into ITT's millions of dollars in directors-and-officers insurance coverage, money that would go toward satisfying creditors' billions of dollars in claims.
But to prevail in her breach-of-fiduciary duties claims against former directors, Caruso would face the daunting legal task of demonstrating that directors had a "callous disregard for their duties, that they intentionally refused to act or knowingly harmed ITT," attorneys with Indianapolis-based Bose McKinney & Evans LLP representing former directors said in a filing.
"Even after reviewing millions of pages of documents in search of a scapegoat for ITT's demise, the complaint fails to state a plausible claim against the former directors given the onerous legal standards," the filing said.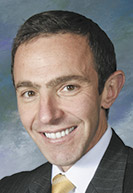 Modany
Modany's attorneys at Indianapolis-based Ice Miller LLP and Philadelphia-based Morgan Lewis Bockius LLP struck a similar tone in seeking to swat away allegations that he put his own interests above those of the company.
The trustee's suit, for instance, alleged that he refused to resign, even though regulators wanted him out, and was only interested in prospective buyers "that would trigger his severance payment and provide him continued employment or some other face-saving exit." The suit even faults him for refusing to acquiesce to the Securities and Exchange Commission's desire that he plead guilty to civil accounting fraud.
Under the law, Modany's legal team wrote in a brief, "so long as officers are fully informed and act in good faith, their decisions—even if they turn out to have been wrong or improvident—do not give rise to liability."
The attorneys added: "The complaint fails to allege how Modany's refusal to admit to fraud or cause ITT to admit to fraud was a breach of fiduciary duty. Officers are not required to be martyrs in order to meet their duties of loyalty."
Beyond Modany, a Carmel resident, the only local defendant is former ITT director Sam Odle, a veteran health care executive who now is a senior policy adviser for Indianapolis-based Bose Public Affairs Group.
The suit faults the board as a whole for allowing Modany to stay at the helm even though he was facing a thicket of lawsuits accusing him of fraud and even though the school's accrediting agency and state attorneys general all wanted him terminated.
Yet the complaint also exposes tensions between the board and Modany. For example, in April 2016, Odle asked board Chairman John Dean to set up a conference call with Modany to discuss options to sell the business. "Dean later replied to Odle that Modany 'declined the request,' to which Odle responded, 'John, you are his boss. How does he decline your request?'"
Attorneys for directors say such conflicts contradict the trustee's central assertion that the board stood idly by as ITT unraveled. Directors consistently supervised and communicated with Modany—to such an extent, in fact, that "Modany perceived such oversight as meddling," according to their brief.
The final nail in ITT's coffin was the U.S. Department of Education's August 2016 decision to stop providing financial aid to new students. The government said it tightened the screws because it had "significant concerns about ITT's administrative capacity, organizational integrity, financial viability and ability to serve students."
The trustee contends that stronger corporate governance might have led to a better outcome, such as the sale of the business or the transitioning of ITT students to another academic institution while it wound down operations.
But attorneys for the directors said directors are protected from second-guessing by the business judgment rule, under which courts are supposed to presume that decisions were made by a loyal and informed board.
"The trustee essentially suggests that the court should substitute its own judgment (guided by hindsight) for that of the former directors' judgment," the directors' brief says. "To do so would eviscerate the business judgment rule."•
Please enable JavaScript to view this content.