Bridging the digital divide between rural and urban communities is a massive project that will take years to complete, but a first-of-its-kind $100 million state grant program is expected to be a significant start.
Gov. Eric Holcomb wants to expand broadband access as part of a $1 billion infrastructure agenda that will be funded by a fee increase for heavy trucks traveling the Indiana Toll Road across the top of the state.
"This is a classic example in my mind of the haves versus the have-nots," Holcomb said about rural and urban areas during the Sept. 4 announcement. "We can do something about this."
No one knows exactly how many Indiana residents are still without access to high-speed internet service, but a broadband map created by the state shows plenty of communities in the dark.
Indiana Farm Bureau President Randy Kron, who lives 10 miles outside Evansville and does not have high-speed service, said many people don't realize how drastically worse internet connections can be outside of urban areas.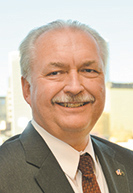 Kron
"I joke that we're one step above the cans and string," Kron said.
A recent Purdue University study estimated that providing better broadband service to rural areas could net a $12 billion economic impact over 20 years.
And one of the study's authors, agricultural economics professor Wallace Tyner, said that estimate might be low.
"The problem with estimating benefits for a transformational technology like this is, you cannot imagine all of them," Tyner said. "By definition, a transformational technology should transform things beyond what you can imagine."
But not everyone is convinced of the business benefits.
Michael Hicks, director of the Center for Business and Economic Research at Ball State University, said it's a political argument to predict that broadband expansion would grow business activity in rural communities and attract people to live in them.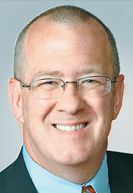 Hicks
"I don't think there will be any noticeable economic development effect," Hicks said. "But the lives of rural people will be better."
Public money needed
The $100 million grant program marks the first time the state has dedicated so much money to expanding broadband.
"I would say this is the first really big push that came with the means to get it done," said Micah Vincent, director of the Indiana Office of Management and Budget.
Earlier this year, legislators amended the law that's meant to promote rural broadband services.
The 2018 legislation scrapped a program administered by the Indiana Economic Development Corp. and, in its place, authorized the lieutenant governor's Office of Community and Rural Affairs to award grants to providers to offer service to areas without broadband.
The grants were to come from the Rural Economic Development Fund, but that account—which had a $625,000 balance when the bill became law—is used for a variety of programs to help rural areas. The Legislature did not provide additional money for the new grants.
"The Legislature has spent years talking about it, admitting it needs to get done and paying lip service to it, but they have not stepped up and provided the funding," said state Rep. Matt Pierce, D-Bloomington. "So, I have to give the governor credit for finding some funding to put into it."
Federal money is expected to help as well. The FCC awarded more than $29 million to be spent over 10 years to increase broadband speeds for more than 24,500 homes and businesses throughout Indiana.
The exact structure of the state's $100 million grant program is yet to be determined, as state officials plan to meet with stakeholders through the rest of the month. But the program is expected to require a local match and to target internet providers willing to bring broadband services with download speeds of at least 100 megabits per second and upload speeds of at least 10 megabits per second.
The Federal Communications Commission defines broadband internet at a speed of at least 25 Mbps for downloads and at least 3 Mbps for uploads.
Without state and federal help, experts say, broadband access might never reach some rural areas.
"It costs too much to string fiber when there's miles between houses instead of feet," Tyner said.
And while the $100 million Holcomb has earmarked for the grant program will help, many view it as only the start of what's needed.
"It's a lot of money, but it's not going to solve the whole problem," Kron said. "There's no doubt, it's going to be expensive."
The other challenge will be keeping up with frequently changing technology. Hicks said that, by the time rural areas have complete broadband access, urban areas will be on to the next, faster technology.
"Rural places are destined to be behind urban areas in the same way they're going to have fewer highways and roads," he said. "But that doesn't mean government intervention isn't warranted."
Benefits of broadband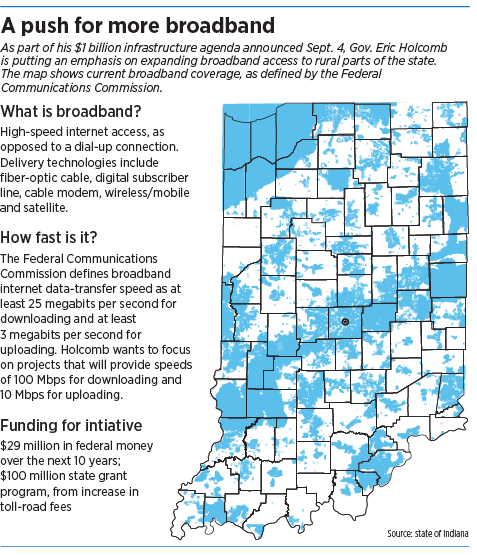 One of the most common examples of the benefits of expanded broadband access is that rural businesses, including farms, could better compete in the market.
Kron said he knows firsthand that slow internet speed makes it difficult for the farm bureau's more than 70,000 members to run their businesses.
When Kron's son uses a drone to photograph the family's farm fields and needs to upload and send the images to a company that will create a map from the data, he has to go to a friend's house. The internet at Kron's house is too slow.
Getting that map of photos quickly is important, Kron said, so he can address any crop problems in a timely manner.
Kron said expanded broadband service will be just as significant as expanded electricity service was to farmers when that process started in the 1920s.
"It changed the landscape a lot," he said. "Broadband is the same way to the farms. It's a necessity anymore. … We've gotta have it if we want to be competitive with our farms."
The Purdue study estimated that expanded broadband could generate a 6 percent increase in farm revenue.
But Hicks said he doesn't see a community-wide business impact from better internet service, because big farms are already paying for services they deem necessary.
"You can eventually get it to your home; it's just a matter of price," he said.
Instead, Hicks said, expanded broadband service will mean more for rural residents' quality of life because it can improve access to benefits like education, health care and government services.
The Purdue study supports that idea and found that the biggest impact would be to health care because better internet service could let residents take advantage of telemedicine, which allows patients to talk with health care providers online.
The study showed hundreds of millions of dollars in savings on travel, unnecessary testing, time off work, urgent care and emergency room visits.
But Tyner said the savings could be even greater because, as he has presented the findings to health care professionals, they've mentioned other factors the study didn't consider.
For example, Tyner said, researchers didn't calculate the cost of treating someone whose condition worsened because he or she delayed going to a doctor. With telemedicine, a doctor might be able to detect and treat the problem sooner.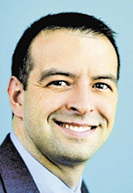 Vincent
On the education front, rural students who now drive to a library or other public place to access fast-enough internet service to complete online assignments could use broadband service at home. That would include assignments from schools that are beginning to use snow days as online teaching days.
Expanded broadband access could also make it easier for residents to enroll in online adult education programs, which could then increase their earning potential.
One big sticking point, though, is that the service providers don't directly benefit.
"That's one reason I think both the state and federal governments are looking at helping pay the cost," Tyner said.
Plus, state and federal governments could receive higher income and sales tax revenue from more-connected rural residents, as well as a decrease in spending on Medicaid and Medicare, according to the Purdue study.
Vincent said the Holcomb administration is aware of the Purdue study's revenue projections, but that a boost in tax revenue is not the primary motivation to invest in broadband expansion.
"Connectivity is increasingly more important to be able to take part in many things in our society," Vincent said. "Now is a critical time, so that's why we're moving so hard into this."•
Please enable JavaScript to view this content.