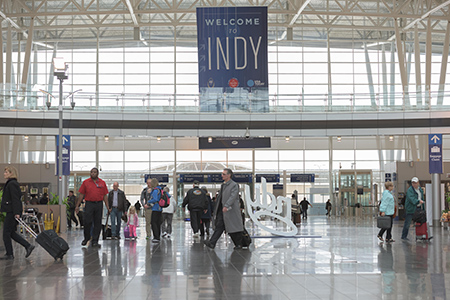 An ongoing effort to attract nonstop flights between Indianapolis and places like Asia, Mexico and Europe is in line for a big boost: $20 million in state incentives to lure new international flight service here.
The incentives are part of Gov. Eric Holcomb's recently announced $1 billion Next Level Connections initiative, which will be funded by a 35 percent increase in fees for heavy vehicles on the Indiana Toll Road across the northern part of the state.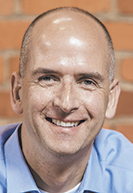 Cook
This isn't the first time state officials have offered cash incentives to airlines, but the incentives this time around could be much larger—reflecting the increasingly competitive arena for air service.
"That's a really big commitment," said Tim Cook, CEO of Indianapolis-based KSM Location Advisors, a site-selection and incentives consulting firm. "That's a big enough number that I think it gets the airlines' attention."
Already, a task force led by the airport has identified Mexico City as a target for nonstop service—because it offers connections to South America—as well as yet-to-be-determined cities in Asia and Europe.
"We'll continue to refine our strategy as we support the governor in rolling this out," said Marsha Stone, senior director of commercial enterprise at the Indianapolis Airport Authority.
Stone
Cook said cash subsidies to airlines have become more common, and airports in markets similar to Indianapolis—including Pittsburgh; Columbus, Ohio; and Louisville—have a history of aggressively courting air service. So he said it makes sense for Indianapolis to step up its game.
"A lot of the cities that they compete against for projects are trying to do the same thing," Cook said.
Typically, airline incentives take one of two forms: revenue guarantees that help protect an airline against lower-than-expected demand for a new route or per-passenger incentives an airline earns as it sells tickets for a given route.
Indiana has used both.
In 2014, the state offered United Airlines Inc. a one-year revenue guarantee of up to $1.5 million when the airline launched nonstop flights to San Francisco. United claimed the entire $1.5 million, and that route is now supported by market demand.
And last year, the state offered Delta Airlines Inc. up to $5.5 million over two years for the airline's Indianapolis-to-Paris nonstop route, which launched in May. Delta earns $55 for each passenger who boards the flight ($110 round trip) the first year and $35 per passenger ($70 round trip) the second year.
Stone said incentives aren't all that matters, but they are "extremely important and meaningful." They probably won't connect Indianapolis to a market it wouldn't otherwise attain, she said, but they could speed negotiations along.
As more communities vie for flights, "we know we've got to do everything we can to be competitive to make sure we're the ones that land on top," she said.
Holcomb announced the Next Level Connections initiative on Sept. 4 and the Indiana Finance Authority approved the plan Sept. 20. The higher toll rates go into effect Oct. 5.
The state hasn't worked out all the details of the airline incentives program, but here's the broad outline:
The Indiana Department of Transportation and the Indiana Economic Development Corp. will take the administrative lead. IEDC will develop leads and handle negotiations with airlines, and INDOT will run the program and distribute funding once deals are signed.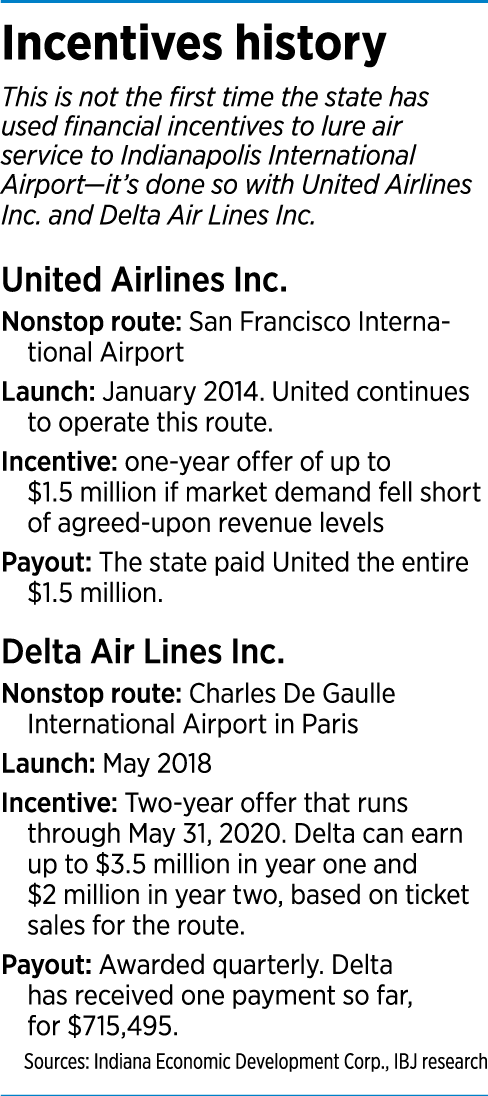 "On the front end, [INDOT] won't have a significant role in trying to target which cities to pursue," said INDOT spokesman Scott Manning. "We'll provide feedback on the proposals as they come in."
IEDC will cast a wide net.
"The governor has instructed the team to look at markets in Asia, Central and South America, and Europe where we can add a nonstop flight to and from Indianapolis," Rachel Hoffmeyer, the governor's press secretary, told IBJ in an e-mail. "Twenty million dollars will provide us the funds needed to properly attract several more nonstop flights."
Federal rules prohibit airports from offering direct cash incentives to airlines, so the airport won't be involved in this part of the process, Stone said. But it's active in other ways.
In 2016, as the airport was gearing up efforts to attract an international flight, it revived its air service task force. The group includes representatives from several organizations and government entities, including IEDC, the tourism group Visit Indy, the Indy Chamber, the Indiana Chamber of Commerce, the International Center and others.
The task force works to gather market-specific information to build a case for specific routes—for example, the types of customers likely to use a given route.
"Every time we talk to an airline, they want to know which business sectors are supporting [a particular route], the specific companies that are supporting it," Stone said.
In another effort, she said, Indianapolis has submitted a bid to host the Routes Americas airline conference in February 2020. The annual three-day event typically attracts about 90 global airline decision-makers and 800 or more airport and aviation professionals.
"That would be an excellent opportunity to bring global decision-makers into our city," Stone said.
In August, the Airport Authority's board agreed to provide $350,000 toward the anticipated $850,000-to-$1 million host fee if Indianapolis is selected. Routes Americas should announce the winner by the end of the year, Stone said.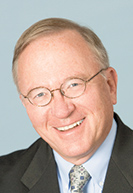 Boyd
Airline consultant Mike Boyd, president and co-founder of Colorado-based Boyd Group International, said Holcomb's airline incentives plan represents "solid, long-term futurist planning."
Airlines won't establish new service if they don't think it will be profitable—but incentives can "grease the skids" to close the deal, Boyd said. "This is really to show them that you're behind them and that you're a partner and all the rest."
He said Indianapolis is in a good position to land flights to places like London and Frankfurt, which serve as hubs for British Airways and Lufthansa, respectively.
But Boyd is pessimistic about Indianapolis' chances of landing service to Asia, even with incentives.
China's airports aren't built around a connecting hub system as in the United States, Boyd said, and there's not enough traffic between Indianapolis and any given Chinese city to make nonstop flights viable.
In Japan, both United and Delta have a strong presence in Tokyo, but that market isn't yet strong enough to support service to Indianapolis.
"It's just not going to happen in the near term," Boyd said.
In general, he said, airports have good reason to be especially interested in gaining nonstop international flights.
For one thing, it makes the area more attractive to foreign investment. And international flight service can also help an airport grow its customer base.
The convenience factor of a nonstop international flight will draw passengers from other cities whose home airports don't offer similar service, Boyd said. "That kind of thing, it showcases the airport."
And once those out-of-towners experience Indianapolis' airport, he said, they might decide they like it enough to return for future flights.•
Please enable JavaScript to view this content.