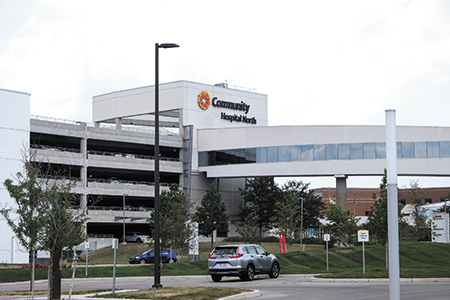 Indiana hospitals are racking up millions of dollars in penalties for having too many patients return for care within a month of discharge.
Sixty-six Hoosier hospitals—including 17 in central Indiana—will see their Medicare payments docked next year by a total of about $12 million as a result of having patients readmitted within 30 days. That's up from $9 million in penalties three years ago.
The federal government says readmissions are often unnecessary and cost taxpayers tens of billions of dollars a year for treatments that should have been caught the first time around, or were not followed up adequately.
So for the seventh consecutive year, it is using the pressure of lower reimbursements to get hospitals to improve their numbers.
Hospitals, for their part, say they are working with patients every way they can think of to keep readmissions at a minimum.
Many are sending patients home with a thick, detailed packet of discharge instructions and a month's worth of medications. Hospitals send nurses and aides to discharged patients' homes to see how they are doing. In some cases, patients are given vouchers for cabs or van shuttles to get to their primary care physicians for follow-up visits.
Still, the penalties keep climbing.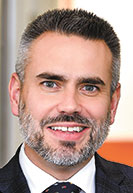 Tabor
"It's getting more difficult," said Brian Tabor, president of the Indiana Hospital Association. "Hospitals have picked a lot of the low-hanging fruit in terms of strategies. And so the work gets harder and harder."
The latest penalties were outlined in September in a report from the Centers from Medicare and Medicaid Services. Eighty percent of Indiana's hospitals face penalties—ranking the state 29th nationally for percentage of hospitals penalized.
The fines are based on readmissions from July 2014 to July 2017 and include Medicare patients who were originally hospitalized for heart failure, heart attacks, pneumonia, chronic lung disease, hip and knee replacements, and coronary-artery bypass graft surgeries.
Overall, Medicare will cut payments to 2,599 hospitals—more than half in the nation—throughout fiscal 2019, which began Oct. 1, according to a Kaiser Health News analysis.
Some outside observers say hospitals often go above and beyond the call of duty, by sending patients off with free meds and lots of follow-up care.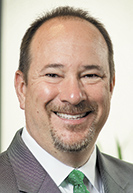 Blish
"It's a complex problem and I think all the hospitals are trying to do better, improve the quality," said David Blish, director of health care consulting at Katz Sapper & Miller in Indianapolis. "It's a major management focus in every facility."
Others say the federal government is pushing harder than it should and is using the readmissions penalty as a club to keep from paying hospitals what they are owed.
"This is the continual pounding by CMS that has been going on for 30 or 40 years—of, 'How do we reduce the amount of money that we pay out?'" said Ed Abel, director of health care practice at Indianapolis-based Blue & Co., an accounting and consulting firm. "It's just another way to reduce hospitals' reimbursement."
Nationally, the worst performers were Delaware and the District of Columbia, with 100 percent of hospitals penalized. The best performer was South Dakota, at just 28 percent.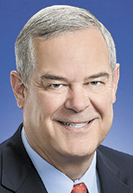 Abel
Is this working?
The readmissions penalties are part of the Affordable Care Act. The federal government says the penalties are working: Hospital readmissions nationally have fallen about 2.4 percentage points since the program was implemented.
But the debate rages on over whether that number is accurate.
A study in the JAMA Internal Medicine newsletter in February found that nearly two-thirds of the reduction in national readmission rates was due to changes in coding practice—excluding some patients from the denominator, and that the decrease in national readmission rates were drastically overestimated.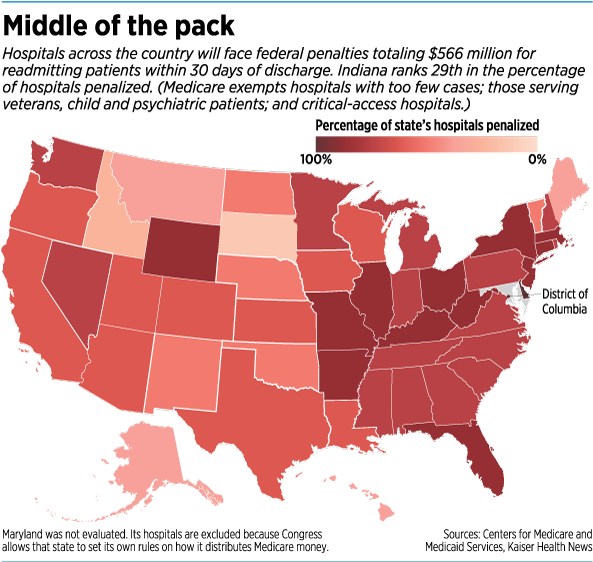 Others say the penalties are encouraging hospitals to avoid readmitting patients, instead placing them under "observation" status, which would not be counted against them.
"Twenty years ago, patients would be admitted, stay until they're healed, and then be discharged," Blish said. "Now, the admissions decision is pretty complicated. People are coming to the hospital, but they're not technically admitted. They're staying 24 or 36 hours and then leaving, all under observation status."
Despite the controversy, the federal government is pushing forward and shows no signs of ending the program.
However, in a major change this year, Medicare is easing up on its penalties on hundreds of hospitals serving the most low-income residents, a status known as "safety-net hospitals."
In central Indiana, the only hospital meeting the safety-net designation is Eskenazi Health. It will not be charged any penalties.
Statewide, only 17 hospitals performed well enough to escape penalties this year.
Excluded from the Indiana numbers are 37 exempt hospitals—those serving veterans, children and psychiatric patients; critical-access hospitals; and hospitals with too few cases.
The hospitals getting dinged are found in every corner of the state, from Gary to Evansville. They include nearly every major hospital system and an assortment of small community hospitals.
Many hospitals say they are working hard to reduce readmissions, but it's a battle.
Local report card
In central Indiana, the hospital facing the highest penalty is Community Hospital North, which will see its Medicare reimbursements docked 1.56 percent—more than twice what it saw last year, 0.74 percent.
A sister hospital, Community Hospital South, will also pay a high penalty rate, 0.76 percent.
Community Health Network, the hospitals' parent, said many of the readmissions come from nursing home patients with severe conditions, including chronic obstructive pulmonary disease, heart disease and pneumonia.
Community Health officials said they tried to fight the problem and keep discharged patients healthy by sending community nurse practitioners, pharmacists and social workers to their homes to make sure they get proper care.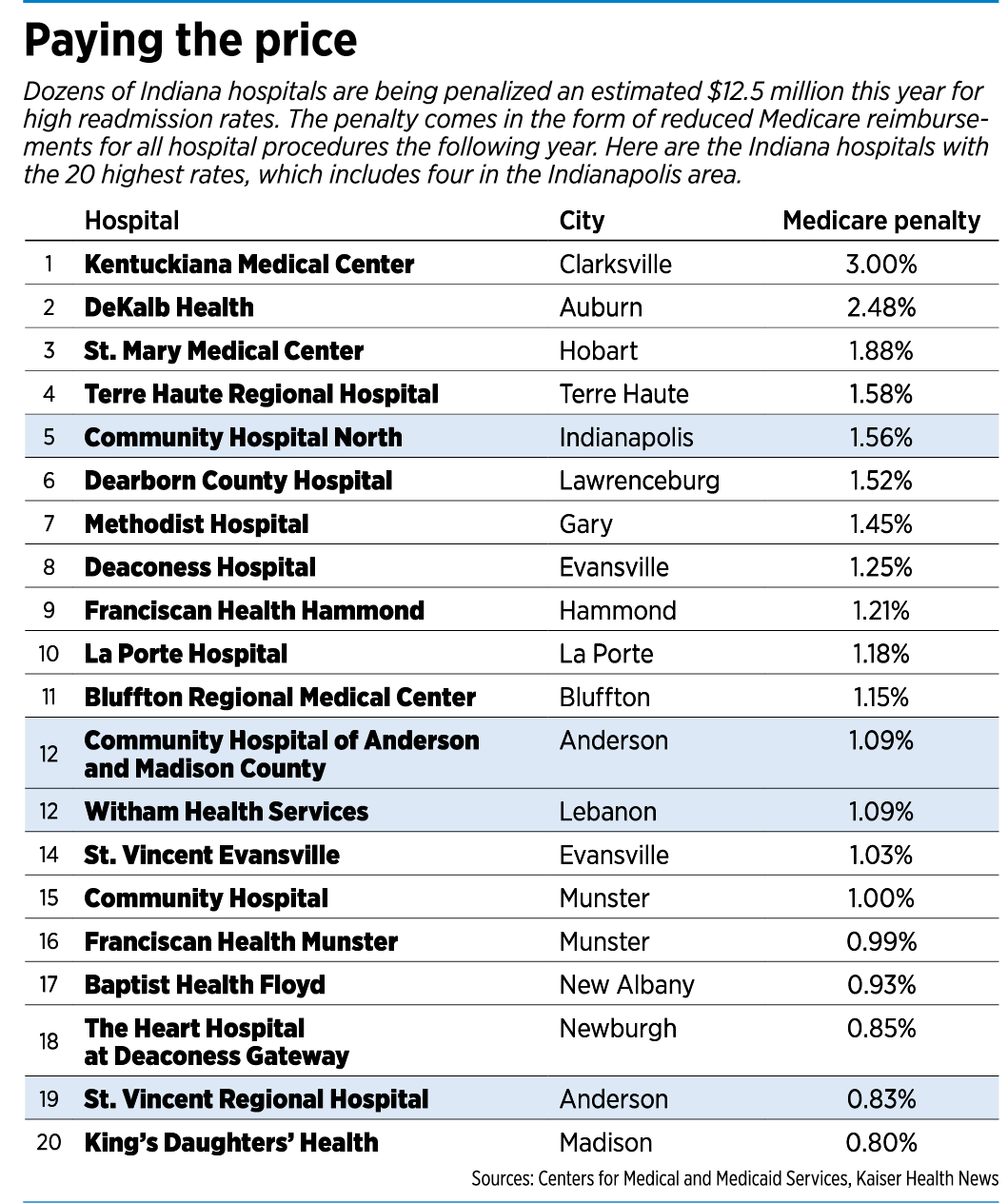 "Our goal is not to see patients over and over again, but to find ways to close the gap in the complexity of care so they will not be unnecessarily readmitted," said Dr. Robin Ledyard, chief medical officer for Community Health.
Indiana University Health was the only statewide system with no hospitals among the 20 in the state with the highest readmission rates.
However, its IU Health West Hospital in Avon was penalized for having a readmission rate of 0.6 percent. IU Health officials pointed out that the number fell from 0.71 percent last year, and was also lower than the national average, which was 0.7 percent.
Arthur Vasquez, president of IU Health West, said the latest rankings give "further incentive to thoughtfully reduce readmissions rates through excellence in patient care."
Franciscan Health had three hospitals among the state's 25 highest penalties—in Hammond, Munster and Dyer.
Franciscan officials said they are working hard to reduce readmissions, with a robust "bed to med" pharmacy program that includes a month of medications for discharged patients and a newly formed readmissions committee that studies each readmission case at the three hospitals.
Still, the work is often beyond their control, said Dr. Ibrahim Zabaneh, chief medical officer for the three Franciscan hospitals. A patient could come back a few weeks after discharge for a completely unrelated ailment, and it would still count against the hospital.
"We could have someone come in for heart failure, then come back a couple weeks later with a broken leg," Zabaneh said. "That's considered a readmission, and there's nothing we can do about it."
St Vincent Health will pay penalties for high readmissions in Evansville (1.03 percent) and Anderson (0.83 percent). But it will not pay any readmissions penalties for its Indianapolis campus or its heart center in Carmel, where it performs some of its most complex procedures.
"We will continue to seek ways to reduce readmissions across our system," St. Vincent said in a statement.
Statewide, the hospital facing the highest penalty is Kentuckiana Medical Center, just north of Louisville. It will be docked 3 percent, the highest possible fine, for the second year in a row.
"We are constantly taking steps to improve readmission rates," said Tina Noel, the hospital's chief nursing officer, "although we put far greater emphasis on concrete quality measures and direct patient care than we do on trying to prevent monetary penalties that may or may not correlate with quality."•
Please enable JavaScript to view this content.