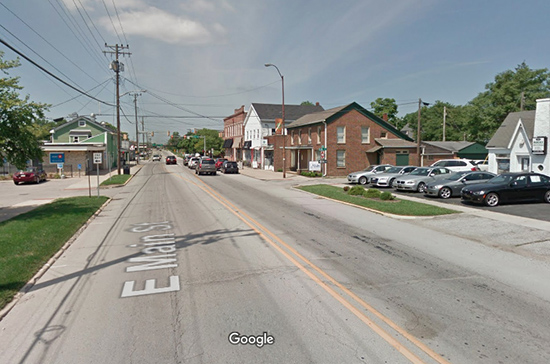 The Westfield City Council on Monday night approved an agreement with the Indiana Department of Transportation on a $15 million-plus construction project that is expected to transform the city's downtown.
In a 7-0 vote, the council OK'd an interlocal agreement with INDOT to split the costs of widening a congested half-mile stretch of State Road 32 (also known as Main Street in downtown Westfield) from the Shamrock Boulevard intersection just west of State Road 31 to East Street.
The state and Indiana will each pay for half of the project ($7.5 million) unless costs end up exceeding $15 million. In that case, Westfield will pick up the rest of the tab.
Under the plan, Main Street will be widened from one lane in each direction to two lanes in each direction with a turn lane in the middle. A roundabout will be built at East Street and 8-foot-wide sidewalks will be added on each side of the road.
"Partnering with the state on this work is a huge win for our city," said Westfield Mayor Andy Cook in written comments. "Anyone coming in to Westfield knows that something needs to be done to State Road 32. It simply cannot safely and efficiently handle the traffic of a growing community."
Expansion of Main Street has been on the growing city's wish list for a least a decade. The city had a population of about 21,000 people when it was incorporated in 2008 and now has nearly 40,000.
Indianapolis-based American Structurepoint Inc. was selected to handle engineering and design services on the project. A topographic survey and traffic data collection will begin this fall, followed by roadway design.
Construction is expected to begin in late 2022 with a completion date in early 2024.
About one-third of the cost of the plan will come from property acquisition from about 20 landowners along the stretch.
Westfield also hopes to build a $4 million pedestrian bridge over State Road 32 and add a $1.4 extension of Jersey Street from Union Street to Cherry Street as part of improvements in the area, but the cost of those projects will fall on the city.
Please enable JavaScript to view this content.